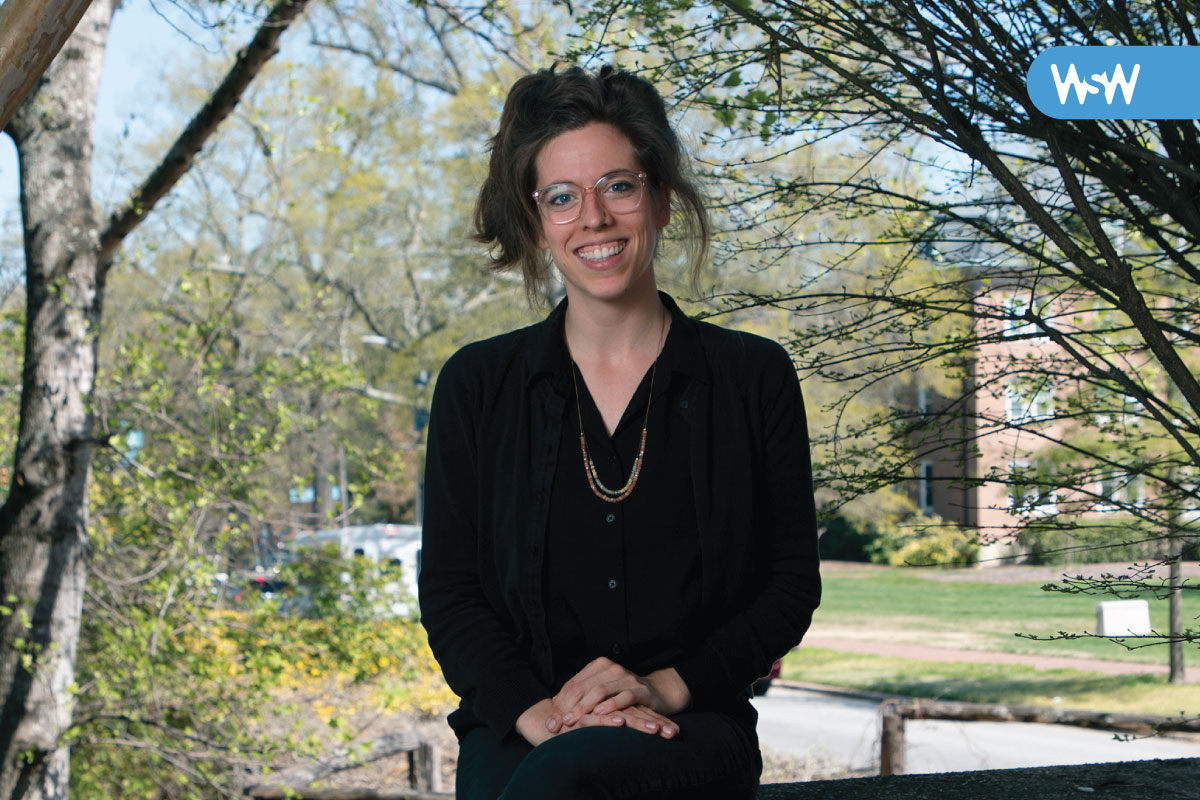 photo by Alyssa LaFaro
April 10th, 2019
When you were a child, what was your response to this question: "What do you want to be when you grow up?"
I wanted to be an interior designer or singer. I would spend hours on the floor of my bedroom drawing houses and rooms and gardens in colorful markers. Those mid-'90s aesthetic drawings still probably exist somewhere in my parents' house. And there was, of course, lots of shower singing.
RESEARCH IN 5 WORDS:

"Helping teen girls stay healthy."
Share the pivotal moment in your life that helped you choose your field of study.
I've always been fascinated by human emotion and behavior. I was raised by a doctor and a nurse practitioner, so a career in human service and treatment delivery was important to me. I couldn't believe there's a job that allows you to talk to people about their feelings all day. All these interests coalesced in late high school when I took AP Psychology and volunteered in an adolescent residential treatment program for kids with behavioral problems. I landed in eating disorders research after watching many close friends struggle with eating pathology and seeing how hard it was for them to find good, effective therapy. Since then I've been committed to trying to understand the mechanisms and treatment of eating disorders.
Tell us about a time you encountered a tricky problem. How did you handle it and what did you learn from it?
I love how this research is inherently interdisciplinary and collaborative — you need to work with psychiatrists, general medical practitioners, social workers, and nutritionists to understand the full scope of the illness and how to best approach it psychotherapeutically. I wouldn't say that I've ever solved a research problem by myself. Rather, I've contributed ideas to projects that helped us all approach problems about diagnosis, treatment modalities, or treatment delivery and dissemination together.
What are your passions outside of research?
I went to college for darkroom photography and visual art, so photography, drawing, and painting are all very important practices for me. I also studied classical piano, guitar, and voice for several years. These days I'm dyeing fabric, designing and making clothes and quilts, playing music with friends, going to figure drawing classes, training for a half marathon, and reading lots of poetry. Having diverse interests outside of psychology research is the secret to a full, kaleidoscopic life.