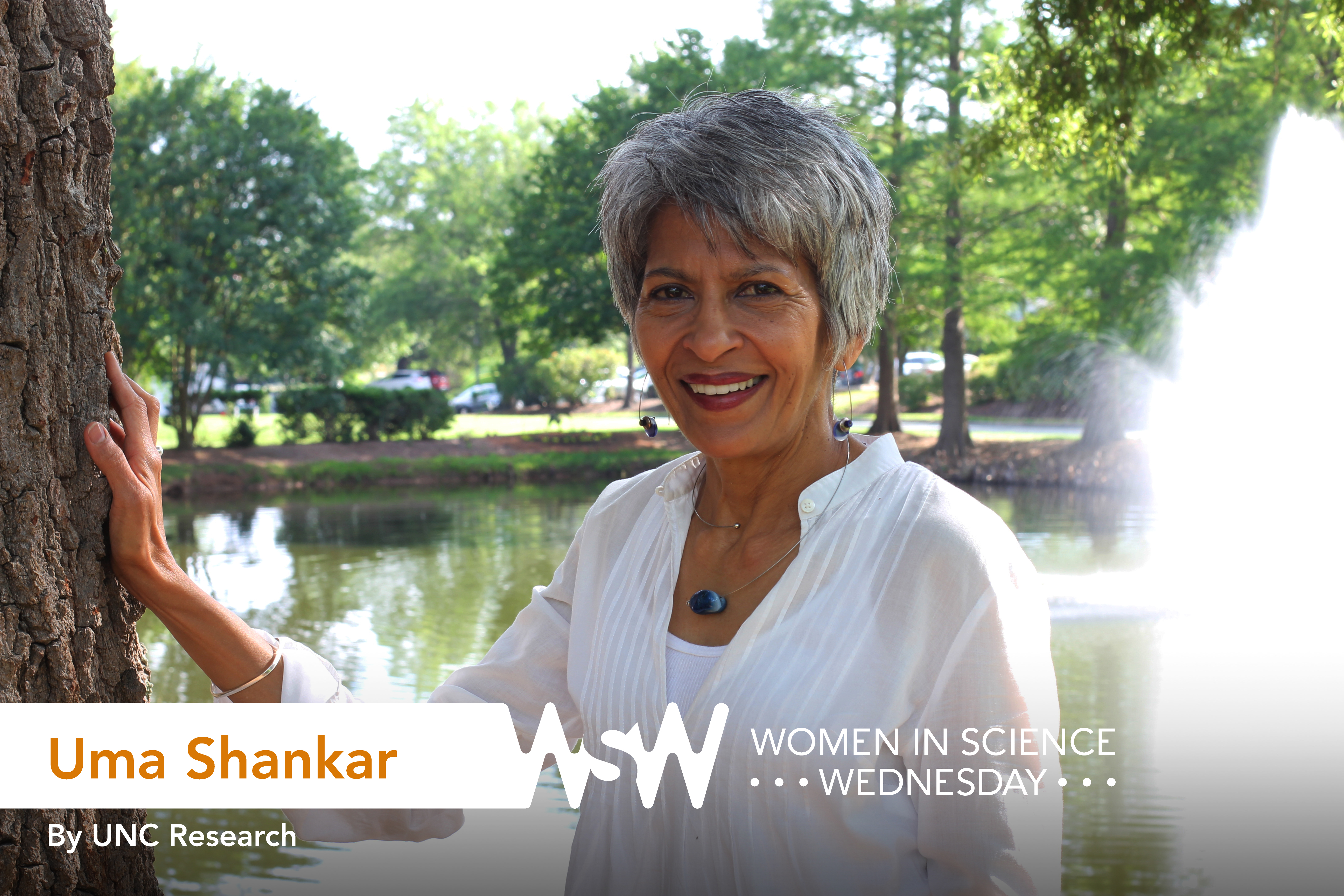 Photo by Alyssa LaFaro
July 6th, 2016
When you were a little girl, what was your response to this question: "What do you want to be when you grow up?"

Since the fourth grade, my answer to this question was "scientist." The goal got a little more refined in the seventh grade, when I read a great sci-fi novella called "Marooned on Vespa" by Isaac Asimov that I found in the school library (Mother Superior was good about stocking it with fun reads). So, for a while, I thought I wanted to be an astronaut.
Share the pivotal "moment" in your life that helped you choose research as a career path.
In high school, I had a fantastic teacher named Indrani Subhash, who taught chemistry and physics with a passion. She got a group of us motivated enough to start a science club, which was not easy to do given the rigors — and endless exams — of our Catholic school. It turned out that science and math were my better subjects, so it made sense to become a scientist.
Describe your research in five words.

"Climate change + humans = wildfires + pollution."
What's an interesting thing that happened while you were doing research?
My work on climate change, wildfires, and their air-quality impacts began 10 years ago. During a progress review, I got a question on arson wildfires (important in the South) from someone I knew years ago from a totally different academic area than mine. Turns out, he is in forest management with the U.S. Forest Service. We ended up collaborating, and his program later became a sponsor of my research. Science careers advance through serendipity more often than one might think.
What advice would you give to up-and-coming female researchers in your field?
Don't be intimidated by the fact that you are in the minority — the times are a'changin'! Find a good mentor who is sincerely interested in your curiosity and can help you discover your own skills as a scientist. Don't be afraid to sound naive. Ignorance is not a crime, but silence when you should be asking questions is.