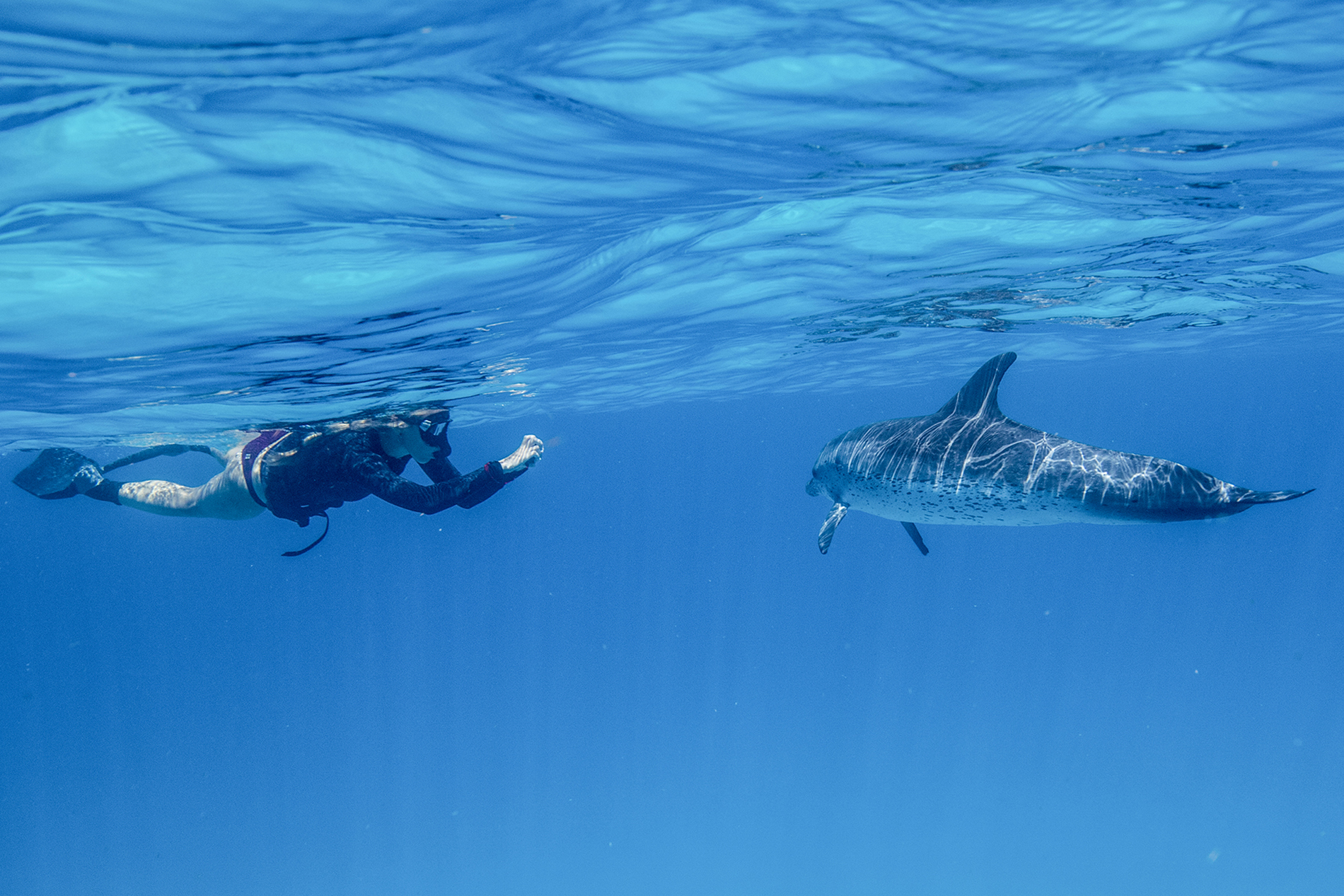 photo by Hussain Aga Khan
November 6th, 2017
When asked where my love for dolphins originated, I never really know what to say. I spent my first decade of life in snowy, Syracuse, New York — far from any ocean. Maybe it was a documentary I saw, or a book that I read. Regardless, something clicked, and I grew up begging my parents to take me to locations where I could see these fascinating animals. Today, they still have little anatomically pathetic drawings of dolphins that I created at an age I can hardly remember.
In 2005, my family moved to the Outer Banks, a chain of barrier islands in North Carolina. I began studying wild dolphins at the age of 14 with the Outer Banks Center for Dolphin Research, a local non-profit research organization. At 16, I read a narrative by The Wild Dolphin Project's founder and research director, Denise Herzing, and knew that I had to get involved. After interning with the project in May 2014 and again in 2015, I was invited back as a field assistant for the 2017 season.
The Wild Dolphin Project studies the behavior and communication of wild Stenella frontalis, commonly called Atlantic spotted dolphins. Research is conducted in the waters of the northern Bahamas, during 10-day trips aboard a 62-foot power catamaran, the RV Stenella. As a field assistant, it's my job to film and photograph the dolphins during in-water encounters, process that data, and help out around the boat.
The Wild Dolphin Project is exactly the kind of work I want to do with my life, which is why I'm double-majoring in biology and psychology at UNC. To even begin to understand what's going on in the mind of another species a strong educational background is needed in these fields. Doing research as an undergraduate not only looks great for graduate school, but gives students like me the chance to see for themselves how a research career might suit them. It definitely suits me.
photo by Liah McPherson
When you're living on a boat in the Bahamas, it's easy to wake up early. At 6:40 a.m., most of the boat still sleeps as I bring cameras out onto the deck and prepare gear for the day's research. The cook is preparing breakfast, our first mate checking the engines, and the Wild Dolphin Project's founder and principle investigator, Denise Herzing, is already on the RV Stenella's bridge — "on watch" — scanning the water for dolphins. I drink my coffee and watch the sun rise before heading up to take over watch.
photo by Bethany Augliere
It can be hours before we find dolphins — if we find them at all — but it can also be before I've had the chance to pour my coffee. Bottlenose dolphins (Tursiops truncates) pass through the shallow water at our overnight anchorage more often than the spotted dolphins (Stenella frontalis) — our primary research focus. Any time we find bottlenose dolphins, I'm on the bow with a camera, photographing their dorsal fins for photo-identification as they surface.
photo by Patrick Traughber
You can only learn so much about wild dolphins from the surface. To really understand an animal that spends its life below the waves, you have to join them in the water. The spotted dolphins of the Bahamas are not only tolerant of human presence, but often seem equally as curious about us as we are of them. Once we find a group of "spotteds," I gear up with my mask and freediving fins, and slip into the water.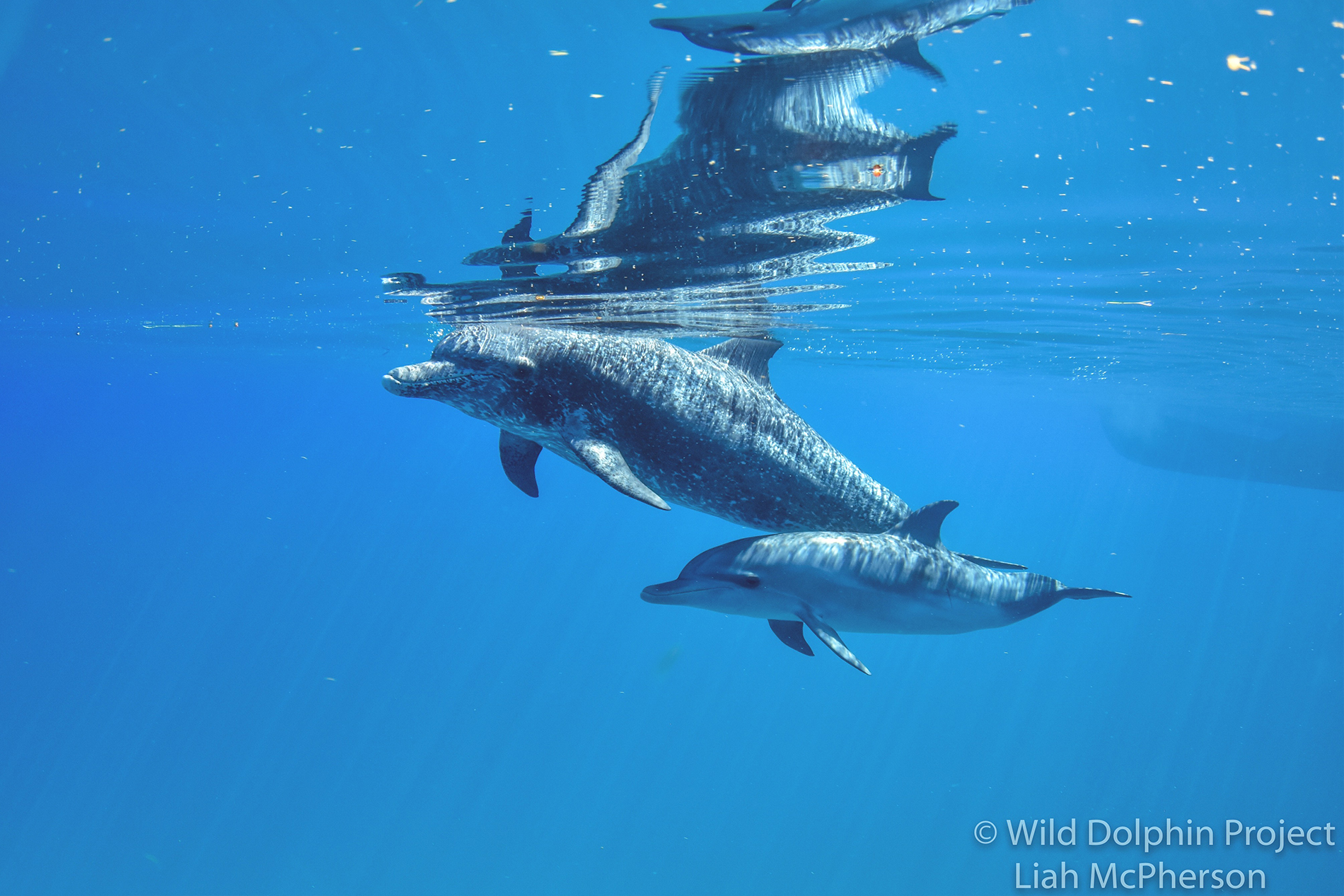 photo by Liah McPherson
In the water with spotted dolphins, we take photographs of each individual and record their behavior and vocalizations with video cameras and hydrophones. The Wild Dolphin Project's motto is: "In their world … on their terms." We never touch, harass, or chase dolphins — all interaction is voluntary on their part.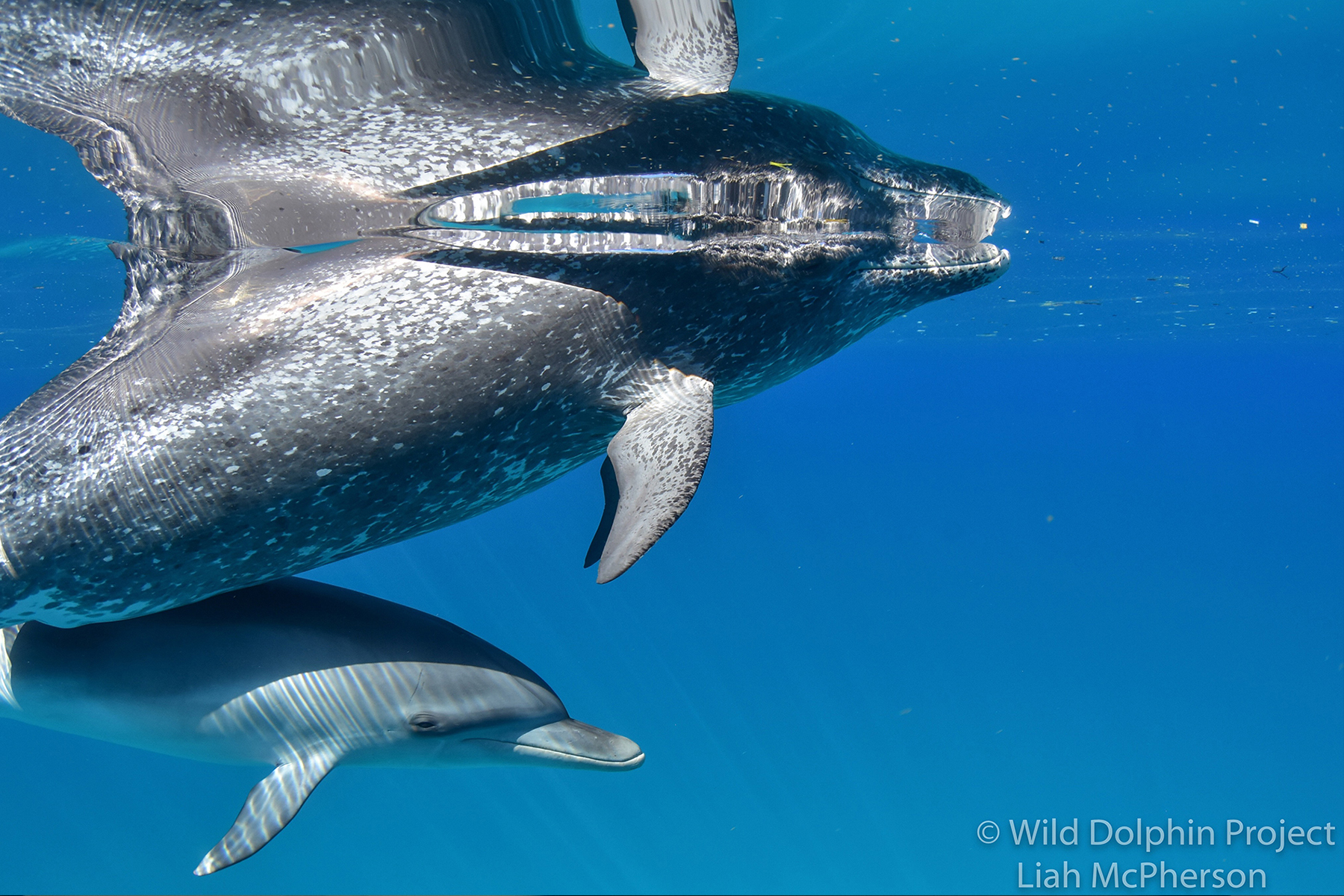 photo by Liah McPherson
Last summer, I became acquainted with nearly 100 spotted dolphins, and I'm proud to say that I can recognize most of them on sight. Fin shape, scars, and spot patterns all help us identify individual dolphins. The youngest are most difficult to identify, as spotted dolphins are born gray and gain spots as they age.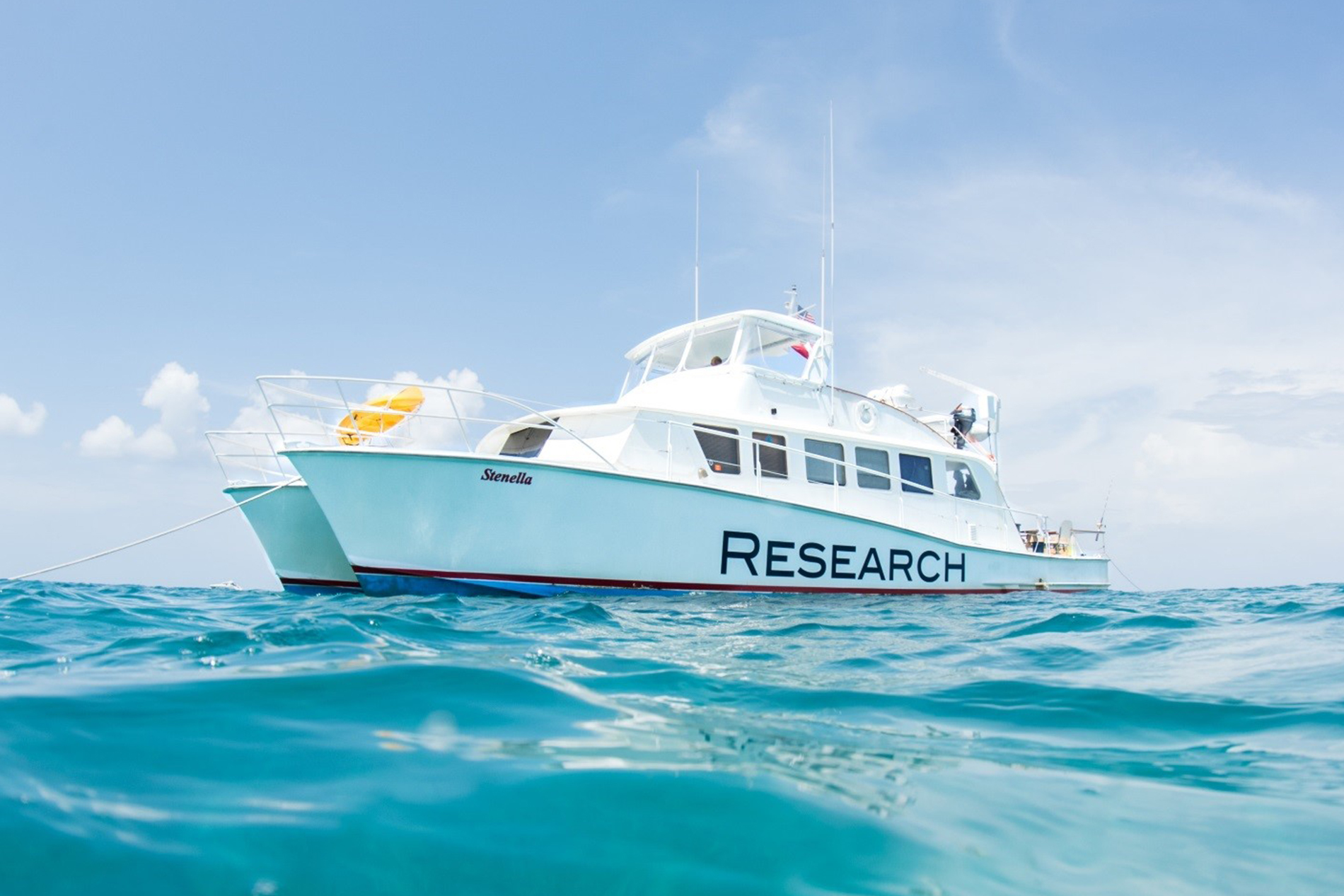 photo by Liah McPherson
Even on busy days we usually have enough time to anchor to eat lunch and take a quick swim. Working and living on the RV Stenella not only allows the Wild Dolphin Project to do research in an ideal field site, but it means I get to be in the water all day!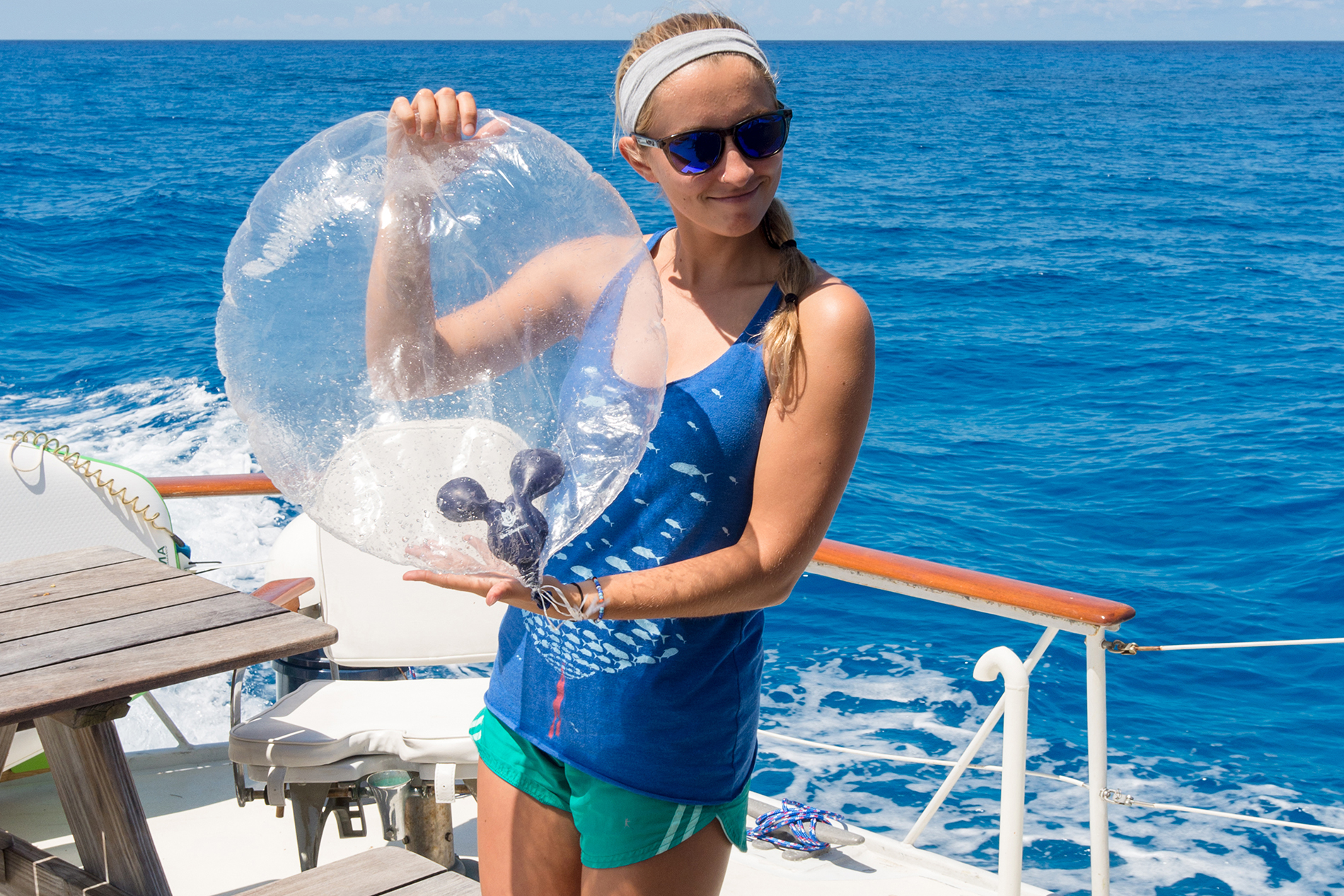 photo by Patrick Traughber
Sadly, we find trash floating in the water every day. Balloons are particularly bad — and common. Not only do they contribute to the increasing buildup of micro-plastics in our oceans, but they look like jellyfish, the natural prey of certain sea turtle species. And when sea turtles ingest balloons, they usually die.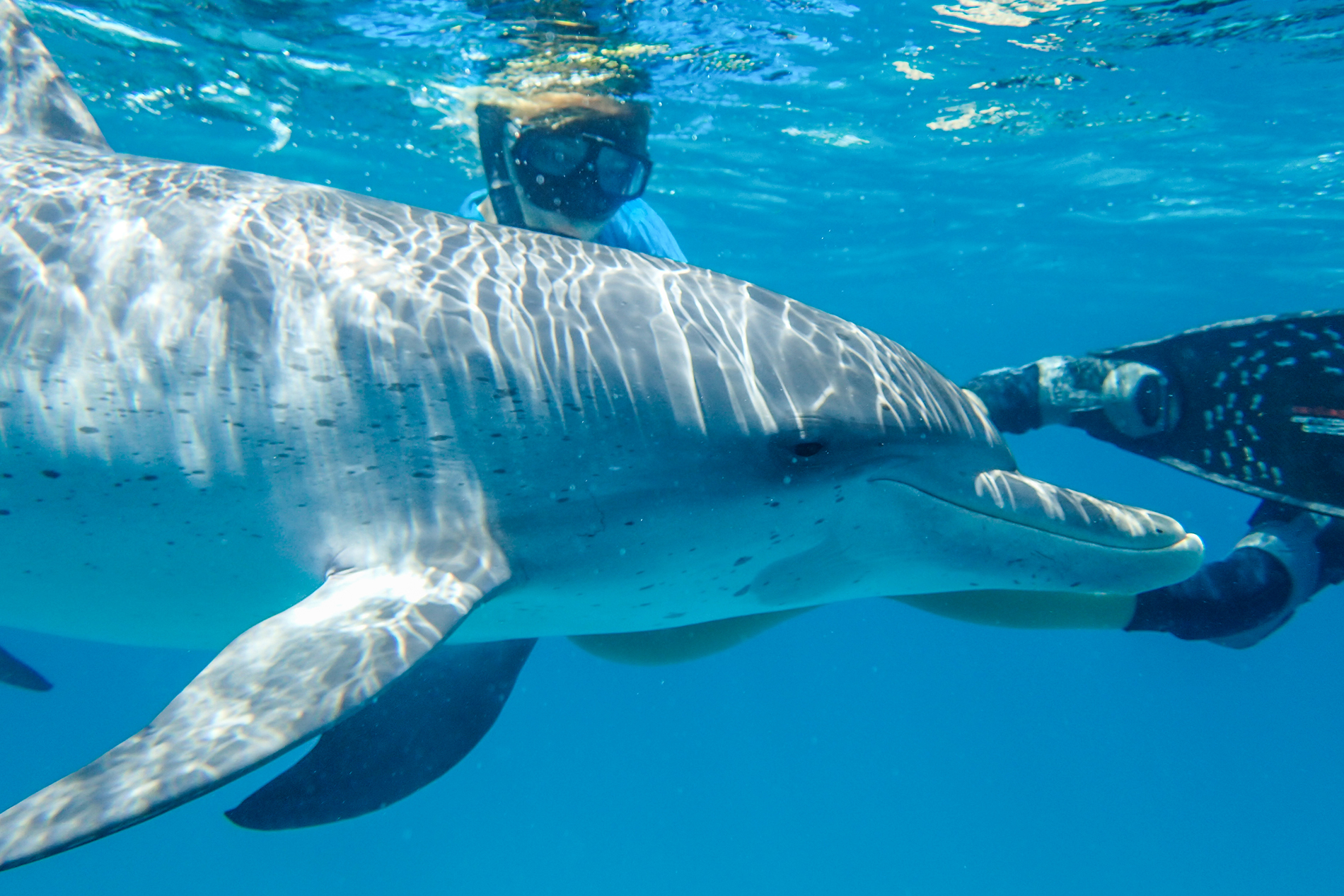 photo by Cassie Volker
In addition to looking different from one another, spotted dolphins behave distinctly as individuals. Some care little for interaction with humans, while others come so close they might bump into you. Social traits are one of many study areas of the Wild Dolphin Project.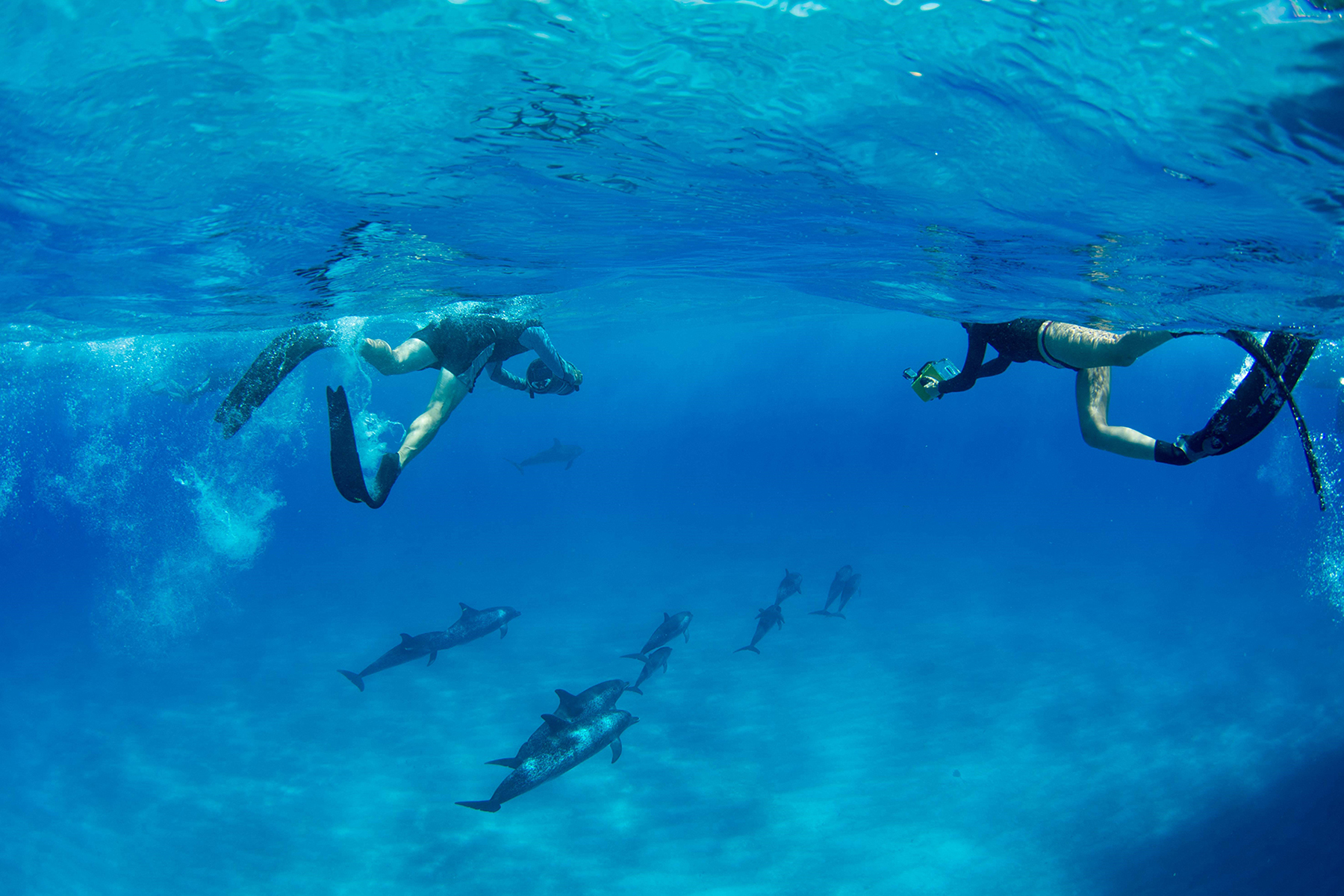 photo by Bethany Augliere
One of the coolest parts of working with the Wild Dolphin Project is spending time with some of the world's most esteemed dolphin scientists. Dr. Herzing invites colleagues out each year to collaborate on research, and being involved allows me to learn about developing technology in the field. For example, I recently learned about Matthias Hoffmann-Kuhnt's "Acoustic Source Position Overlay Devise," which allows the operator to localize dolphin vocalizations to individual animals.
photo by Bethany Augliere
In the evening, we review video, identify all the dolphins in the day's photos, and yes — process dolphin fecal samples, among other data analysis. Genetic data from these samples can help us trace the lineages of the dolphins we study. This is important not only for determining which dolphins are siring offspring, but provides insight for social dynamics between related and non-related dolphins. One of the best parts of being a field assistant is teaching guests and interns about the research we do.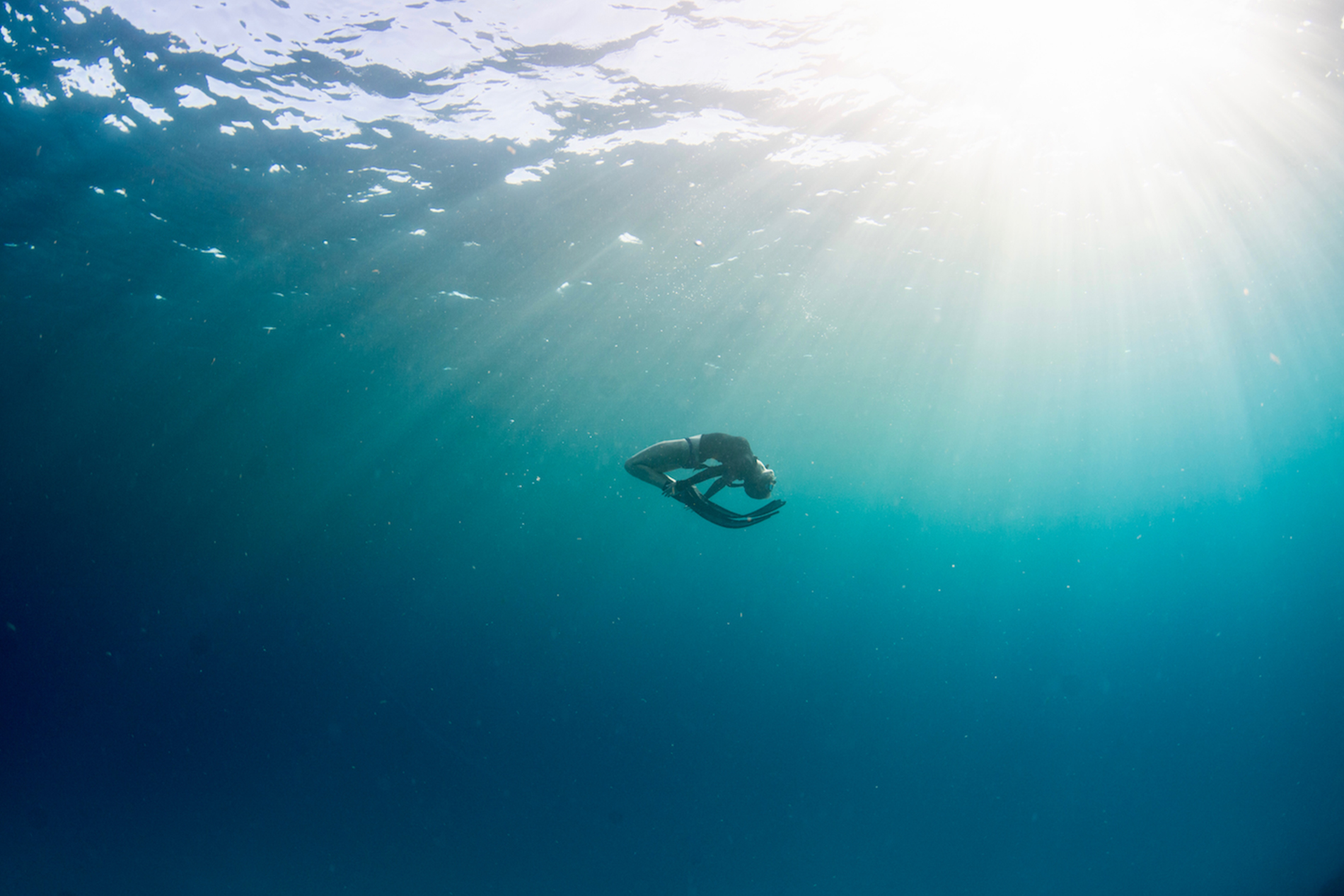 photo by Bethany Augliere
If the weather is good, I almost always go swimming before dinner. Not only do I love being underwater with my freediving fins, but it makes me a better researcher. Keeping up with dolphins in the water is not an easy task! As a certified freediver, I train regularly, which makes a big difference when you have to dive to the seafloor or try to catch up with a dolphin that needs to be photographed.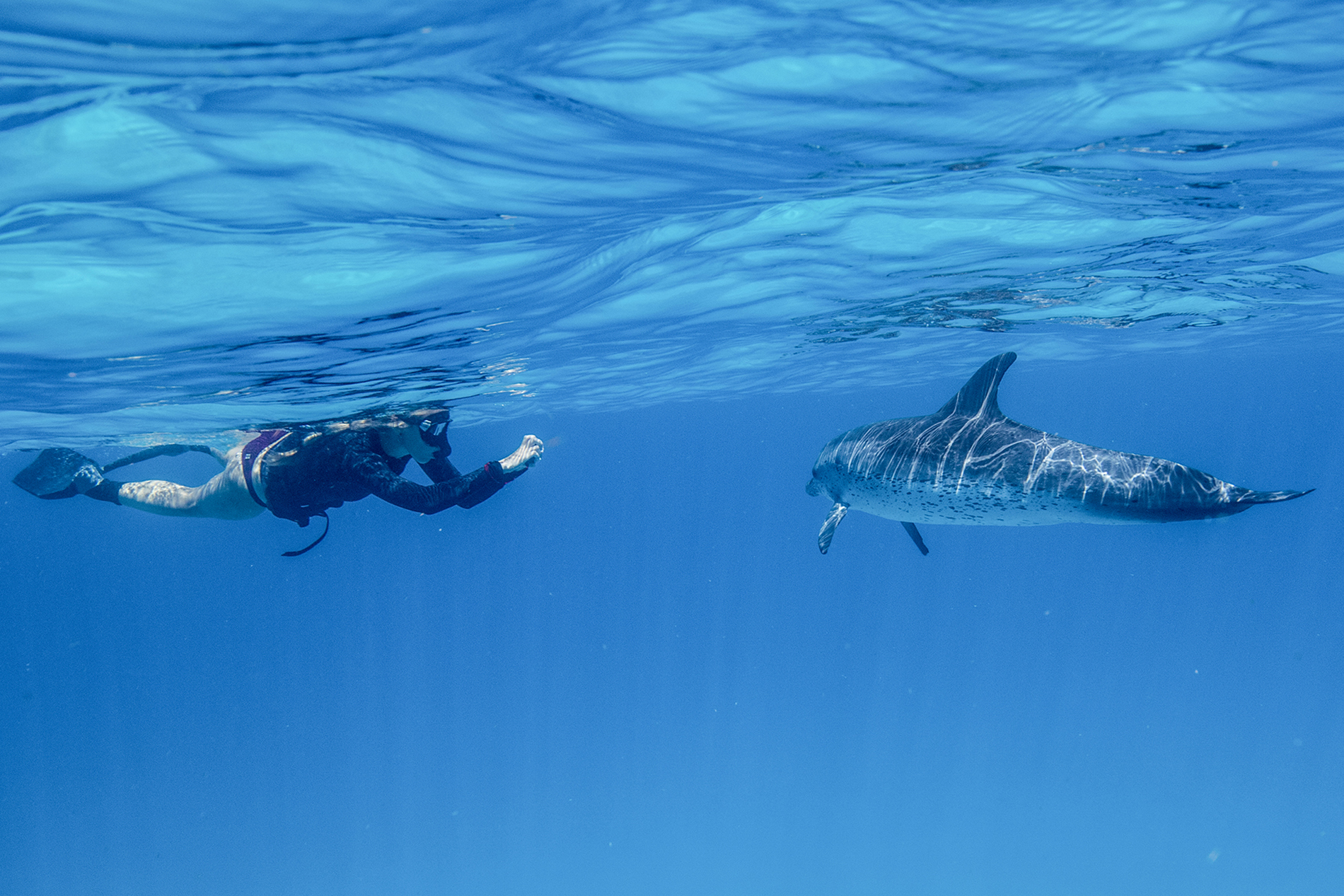 photo by Hussain Aga Khan
When people ask me about my passion in life I say, "It's always been dolphins." For as long as I can remember, I've been fascinated by their lives and intelligence. What's going on in their complex brains? How and what do they communicate with each other? What are they thinking about as they glide past and look you in the eye? One day I hope to answer these questions. For now, I'm passionately looking forward to May 2018, when I'll again cross the Gulf Stream aboard RV Stenella to explore the lives of wild dolphins.