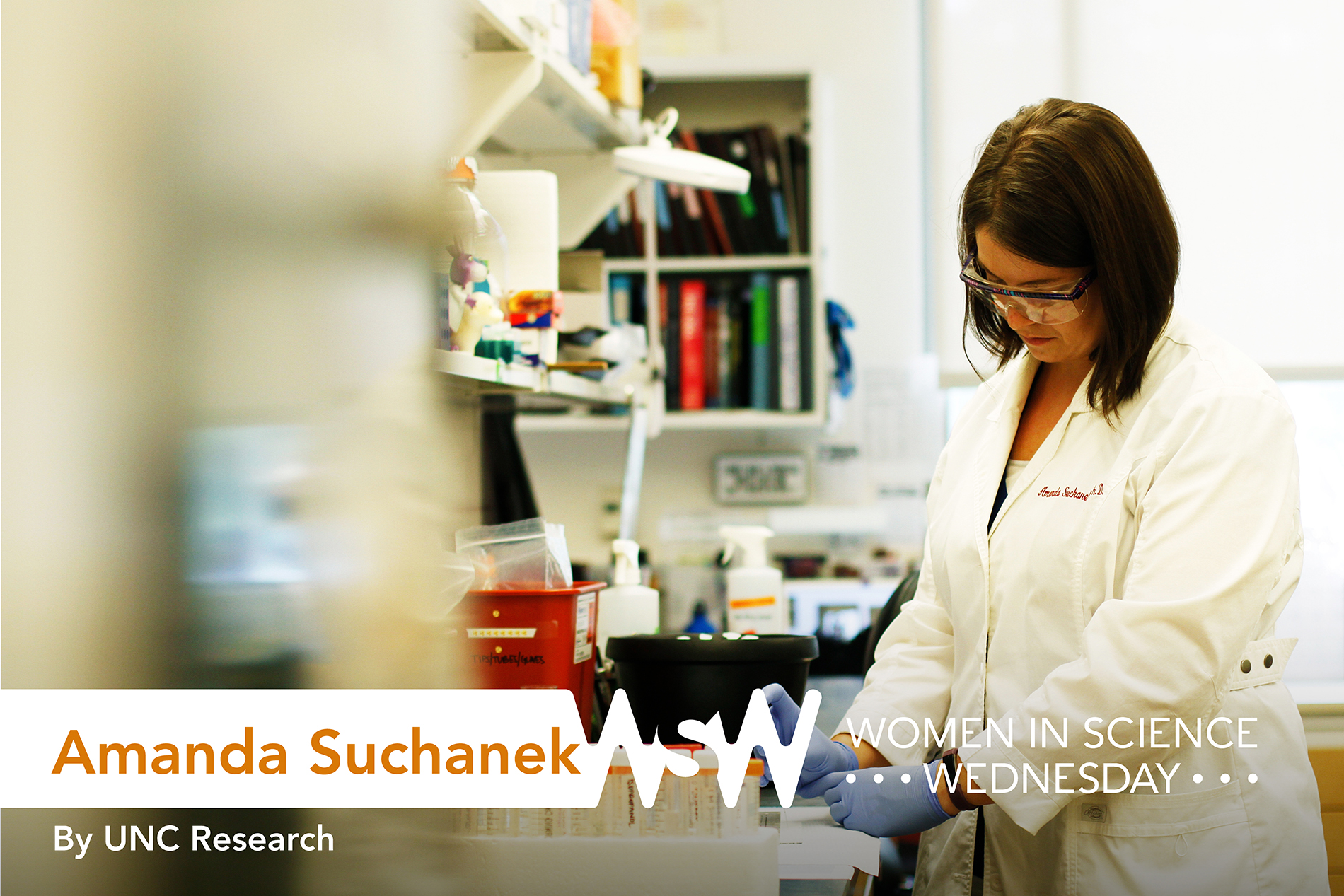 photo by Mary Lide Parker
September 20th, 2017
When you were a child, what was your response to this question: "What do you want to be when you grow up?"
Describe your research in five words.

"What's on those lipid droplets?"
I went back and forth between wanting to be a doctor or a storm chaser, thanks to the movie "Twister." I even built a four-foot tornado in a box as part of my senior project in high school.
Share the pivotal moment in your life that helped you choose research as a career path.
At the start of my sophomore year at the University of Washington, I had just moved into my first apartment and needed a job! I saw an announcement on a bulletin board that said a lab in "tropical medicine" was looking for a part-time student to come in and make solutions, wash glassware, and fill pipet tip boxes. I originally thought it was just going to be a way to earn some money, but getting that job ended up changing my whole career path. I'd never been in a lab outside of coursework before, and I just fell in love with it. Eventually, I got comfortable enough that I started asking my co-workers if I could watch them do experiments. After about a year working there, I was asked if I wanted to do my own research project, and that's really where I found my enthusiasm for research – 15 years later it's still going strong!
What's an interesting/funny story from your time doing research?
All that stood between me and an experiment I was working on once was an overnight incubation — and a snowstorm that dumped a foot of snow. I was so excited to find out if the incubation was successful that I ventured the mile or so to the lab in my usually beastly Subaru. But I ended up sliding off the road and into a couple of trees. Fortunately, I wasn't injured. There was only minor cosmetic damage to the car, and the trees were okay, too. I wish I could say it was worth it, but alas my experiment didn't even work!
What advice would you give to up-and-coming female researchers in your field?
Like a lot of scientists, both male and female, I suffer from chronic imposter syndrome. I thought once I had my PhD that feeling would fade, but much to my chagrin, it has not. My biggest piece of advice is start learning to own that feeling, and remember that you're not alone.