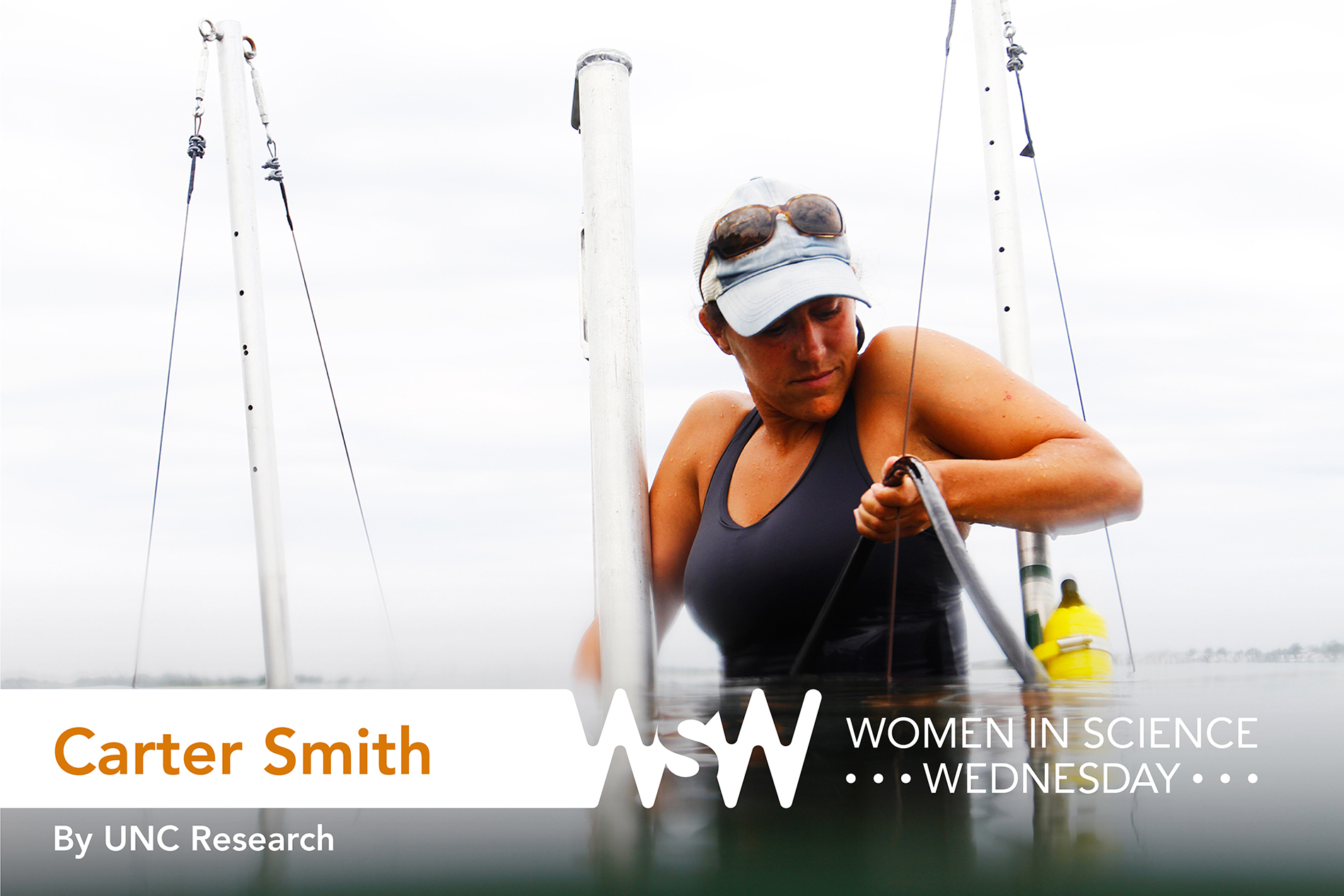 photo by Mary Lide Parker
August 2nd, 2017
When you were a child, what was your response to this question: "What do you want to be when you grow up?"
Describe your research in five words.

"Coastal development changes fish behavior."
I feel like I was one of the few kids that did not want to be a marine biologist. I wanted to be an actress forever. I only discovered a passion for science in my early 20s.
Share the pivotal moment in your life that helped you choose research as a career path.
It was really a love for teaching that led me to science. I worked as a teacher for a few years after I graduated college — and I completely fell in love with the ocean and working with students in a hands-on environment. I love the idea of contributing to a body of knowledge and then getting to share that with students.
What's an interesting/funny story from your time doing research?
Last summer, I had an amazing opportunity to spend three months conducting research in a remote part of Northern Japan. I spent a week packing and making sure that I had all the right fieldwork supplies. I assumed the weather for that region of Japan would be the same climate as the major cities — around 95 degrees and humid all summer long. Turns out, the currents in this tiny corner of Japan carry water directly from the Arctic and so the climate is entirely different. During my first week of fieldwork, it was 40 degrees out. I was so cold I couldn't even get in the water. No matter how much you prepare, you will always forget something!
What advice would you give to up-and-coming female researchers in your field?
Find a female mentor. During my first few years of graduate school, I didn't think much about being a woman in a STEM field because I was surrounded by so many other female graduate students. Then I realized that those numbers don't necessarily translate to women in faculty positions. It's been extremely valuable to have female mentors because we can talk about the unique challenges that face women in academia.