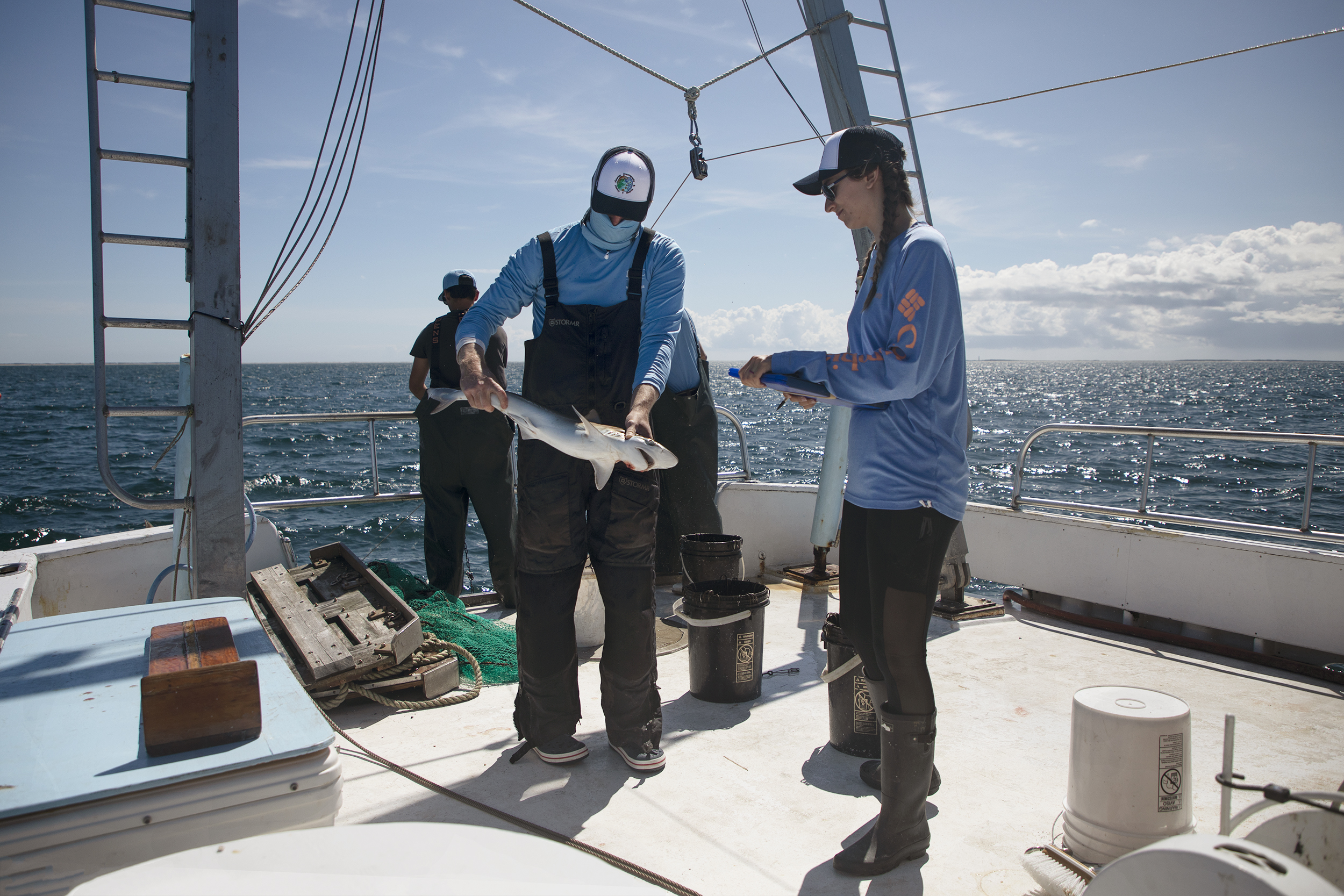 July 20th, 2021
UNC researchers and crew members aboard the Institute of Marine Sciences' (IMS) research vessel relax in the sun as Atlantic Ocean waves gently sway the boat. Two of them discuss recent fishing regulations. In the wheelhouse, the captain and another crew member argue over the best chili recipes.
An hour passes with ease, and suddenly it's time to get to work. Two crew head to the back of the boat and start pulling up the one-kilometer line, dotted with 100 hooks. It doesn't take long before they find what they're looking for.
"Shark!" exclaims crew member, Stacy Davis. In one swift motion he unhooks the animal and hands it to UNC professor Joel Fodrie. The species and sex are identified and it is measured, tagged, and photographed. In less than a minute, it's tossed back in the water. Years of experience on board have created this efficiency.
UNC professor Frank Schwartz began surveying sharks in 1968. After exploring different methods and locations, the IMS shark survey officially started in 1972. It's unsurpassed in the U.S. for its consistency and longevity.
"When it started, I don't think the goal was to have something that's now decades long. I don't have the sense there was even a three- or five-year plan," says Fodrie, now the research lead for the survey. "The times were different. The world hadn't really woken up to the important role that sharks play in ecosystems."
In addition to being crucial top predators, sharks are also indicator species — their abundance and health provide information on the overall condition of the ecosystem. Scarcity of food, habitat degradation, noise pollution, and poor water quality affect shark populations, and indicate that species lower on the food chain are also struggling.
"If you have a lot of sharks you can probably be confident the ecosystem has good productivity to be able to support that," Fodrie says. "If the system were to be out of whack we would see big swings in shark numbers because they're depending on those resources."
While there are still lots of unknowns when it comes to these animals, only a fraction of today's knowledge had surfaced in the 1970s. Back then, researchers concentrated on basic topics like identifying local species and maximum size.
"The merit in these programs really show themselves retrospectively, once you get a couple decades in and can start looking back," Fodrie says.
In reviewing decades of data, researchers have been able to identify important trends. In the '70s and early '80s, for example, there was a higher diversity of species. Those that declined or disappeared tended to be medium-to-large species. Around that time, both commercial and recreational shark fishing was abundant in North Carolina. By the 1990s, regulations became stricter and in the last decade some of those species have returned.
While regulating fishing has helped shark populations, Fodrie says it's more complicated than that. For example, a recent study shows that the average and maximum size has been declining across all species — even those on "no take" lists.
"Fishing is probably a big part of it because it's not only the sharks that get fished but also things that the sharks eat. But it's hard to lay all that on the feet of fishing," he says. "We're in a world with lots of forms of change. There's temperature change, habitat change, changes in human activity, soundscape change. Those all contribute to what we see. It's a complex system."
While it may not take long for shark populations to be affected by these changes, it can take decades for them to recover. Fortunately, the IMS shark survey will be producing data for years to come, thanks to the expertise and dedication of staff, students, and researchers.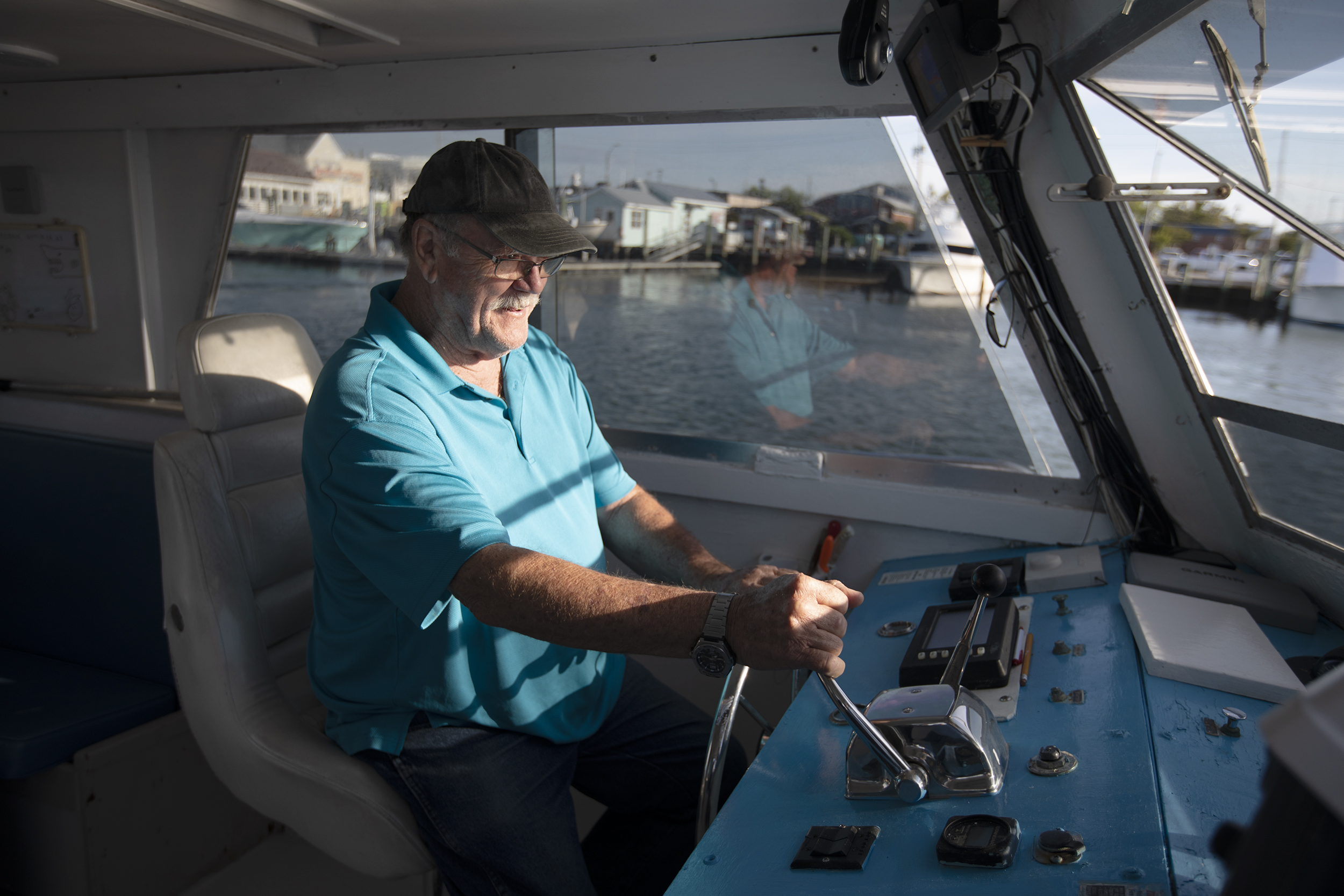 This fall, after 45 years at IMS — and over 30 as research vessel captain — Joe Purifoy is retiring. He has a plethora of fond memories captaining hundreds of shark surveys and research expeditions. "One of the reasons I've stayed so long is because I enjoy what I do. If you enjoy doing something and can get paid for it, that's a plus in life," he says. "The people here have been like family. It's been a great adventure for me."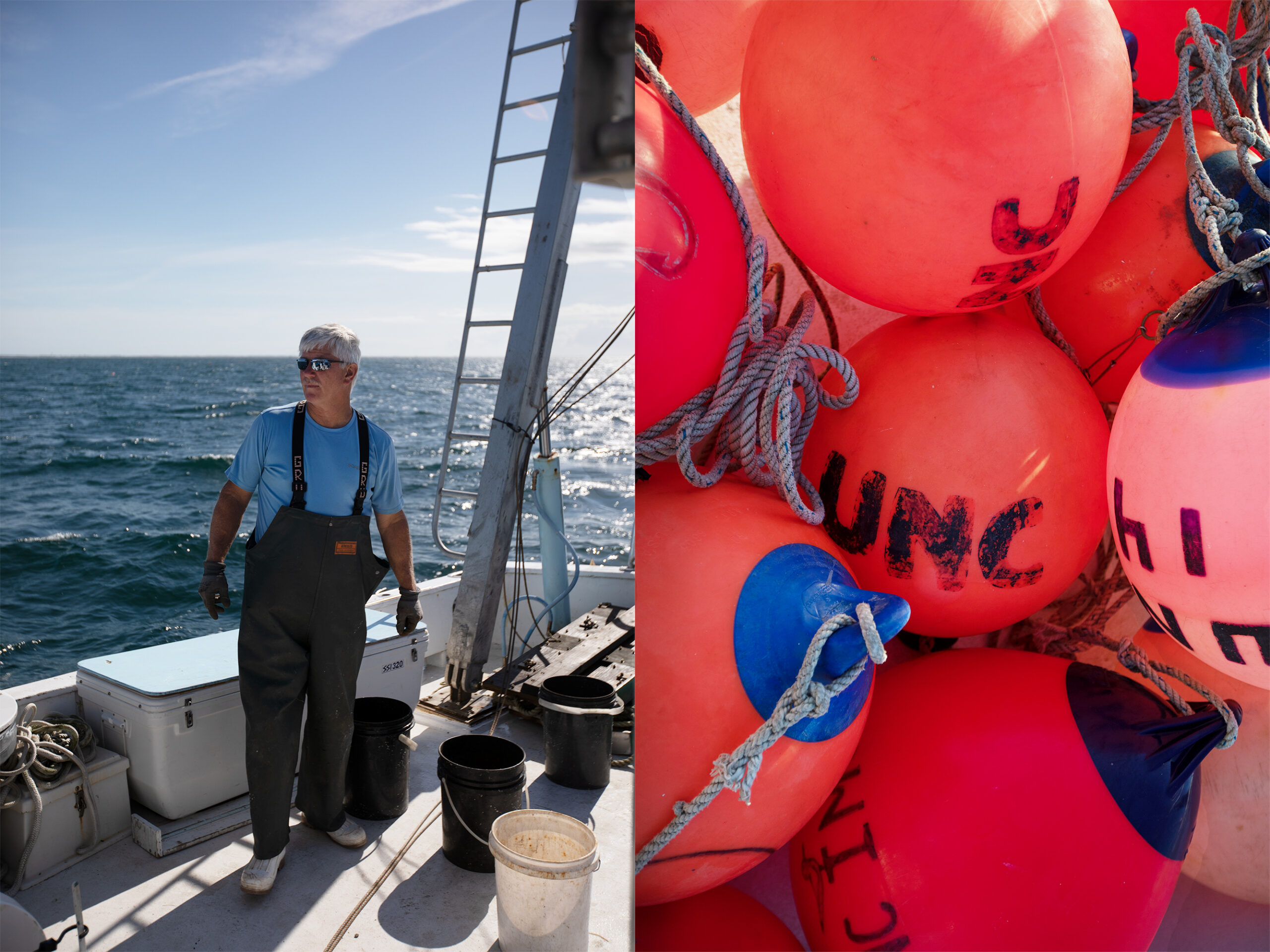 Coming from a commercial fishing family on Harkers Island, North Carolina, crew member Stacy Davis has fished and worked on boats his whole life. "I have taken many a shark off the hook," he says. "I've handled some big sharks, small sharks, big sting rays — all kinds of stuff. I'm comfortable doing that because I've been doing it for years."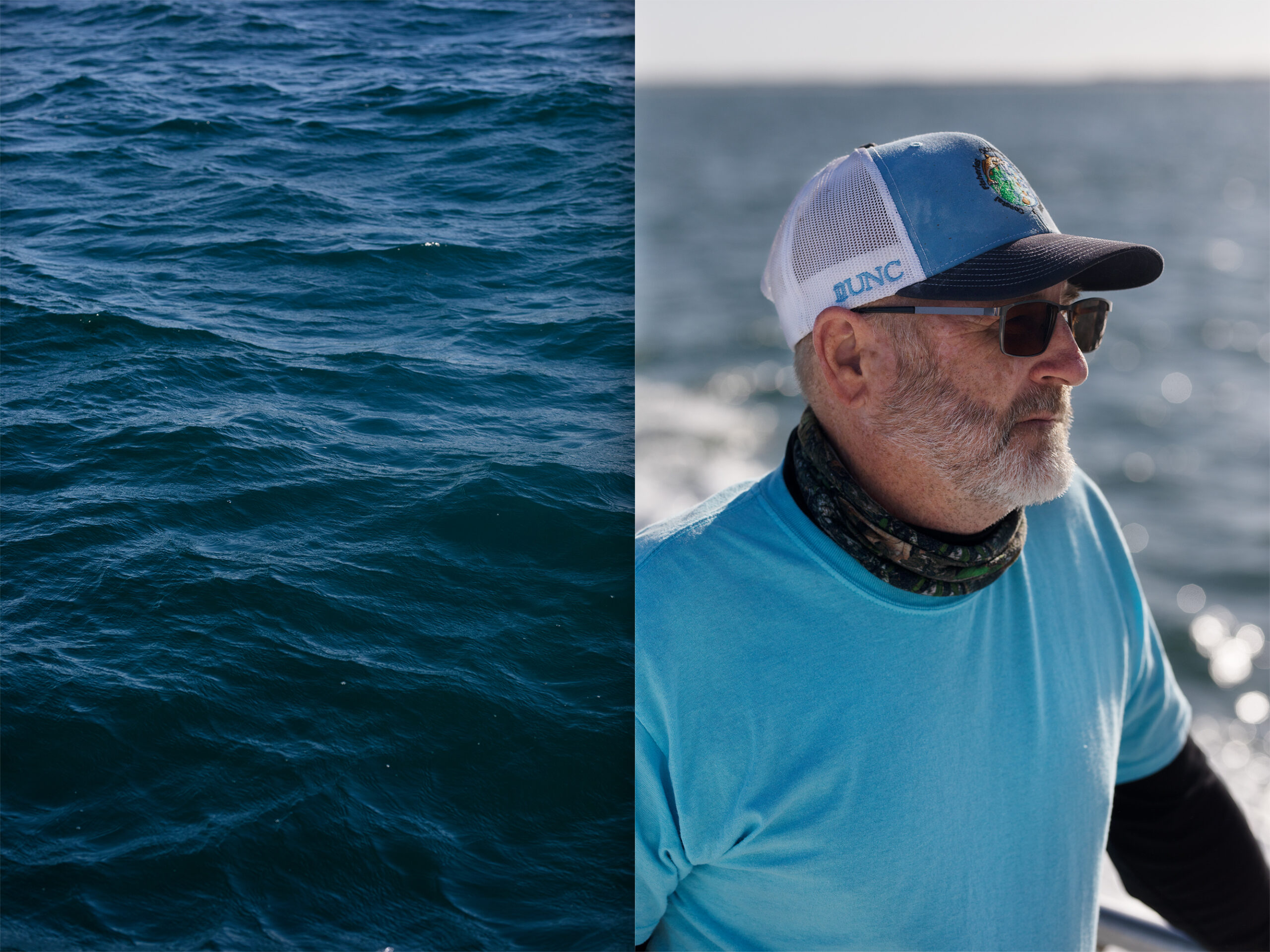 Prior to the pandemic, researchers from visiting universities and students of all ages frequently joined in on survey outings — a highlight for research technician, J Ipock. "I really enjoy meeting those people and watching them while they were seeing what we caught. A lot of them had never done anything like that before," he says. "It's always a great experience for them to see it for the first time and put their hands on some sharks."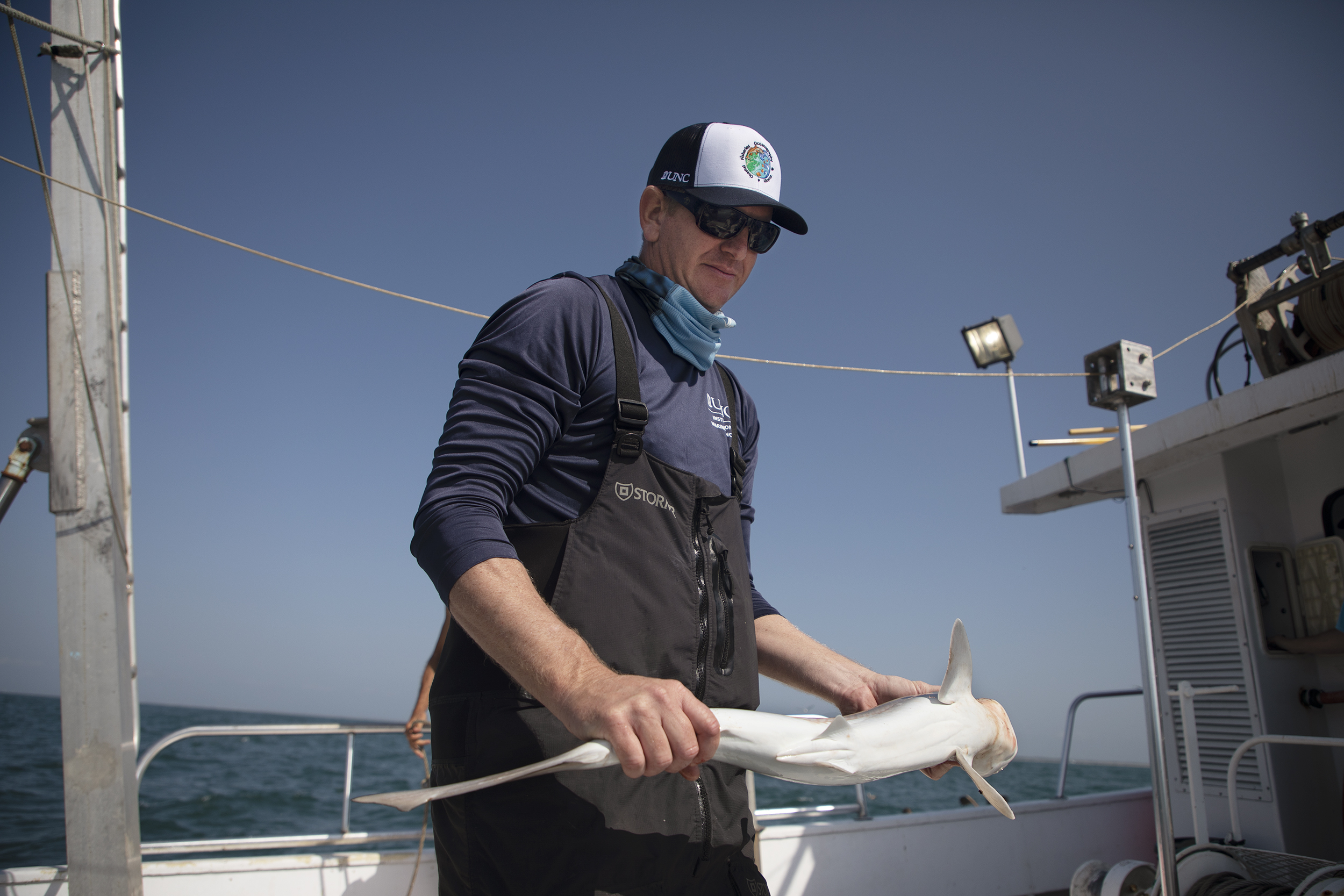 Like his predecessor Frank Schwartz, Joel Fodrie knows he probably won't see all the fruits of his labor when it comes to the shark survey — it takes a long time to see ecological trends in the data.  "There's no instant gratification. We don't get to run experiments for a week in a tank and get the answers to our questions. You have to commit for many years to begin understanding these large and highly mobile animals," he says. "It's really an aggregate exercise in doing that reliably and consistently. But in the end, that's what makes me feel good because that's where the value is."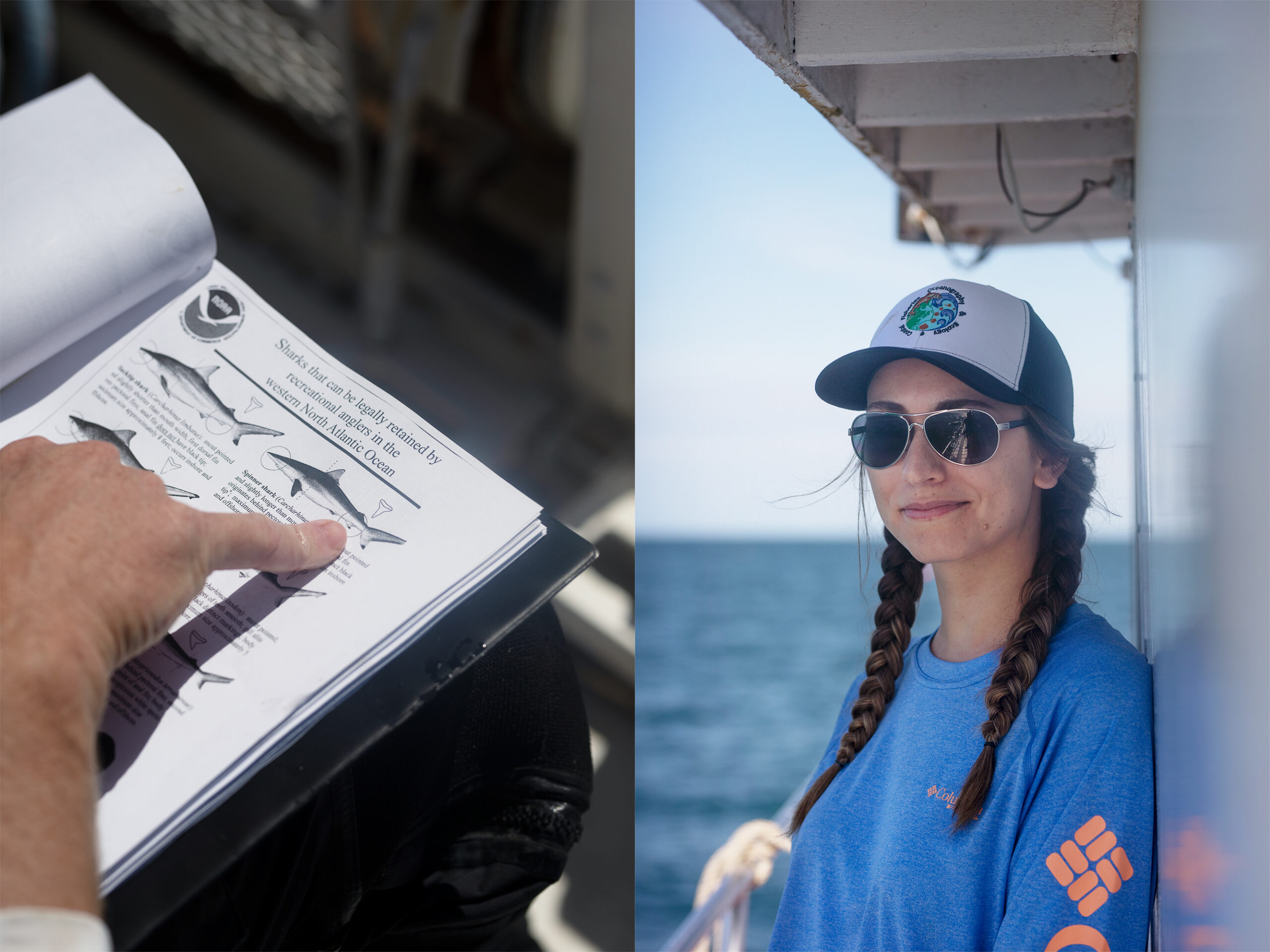 After moving from California to Wilmington, Holly Doerr was looking to get her foot in the North Carolina research door. This summer, she is working in the Fodrie Lab as a research technician. "It's been a great way to get to know different scientists in the area and learn more about the geography and species diversity on the East Coast."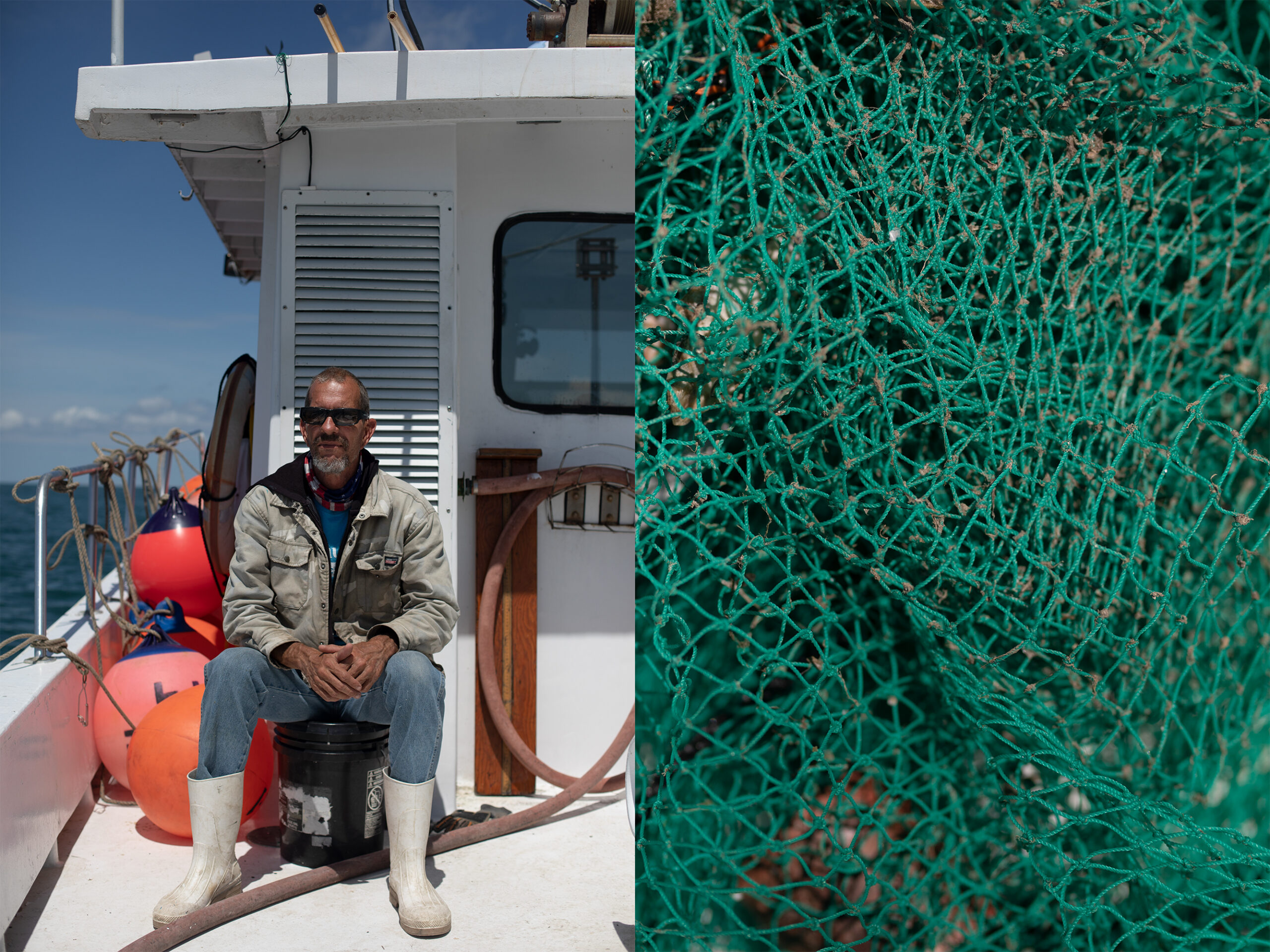 In his 20s, Jim Fuller had a short stint in the commercial fishing industry catching sharks. Twenty six years working at the North Carolina Division of Marine Fisheries and the past year as a maintenance technician at IMS has given him a different perspective on these ecologically important animals. "I've always had a fascination with sharks but I didn't know much about them. Back then I was just focused on if it was big enough to keep or if we had to throw it back," he says. "Now I get to learn new things — the different species, the way they migrate, how they're affected by water temperatures, things like that."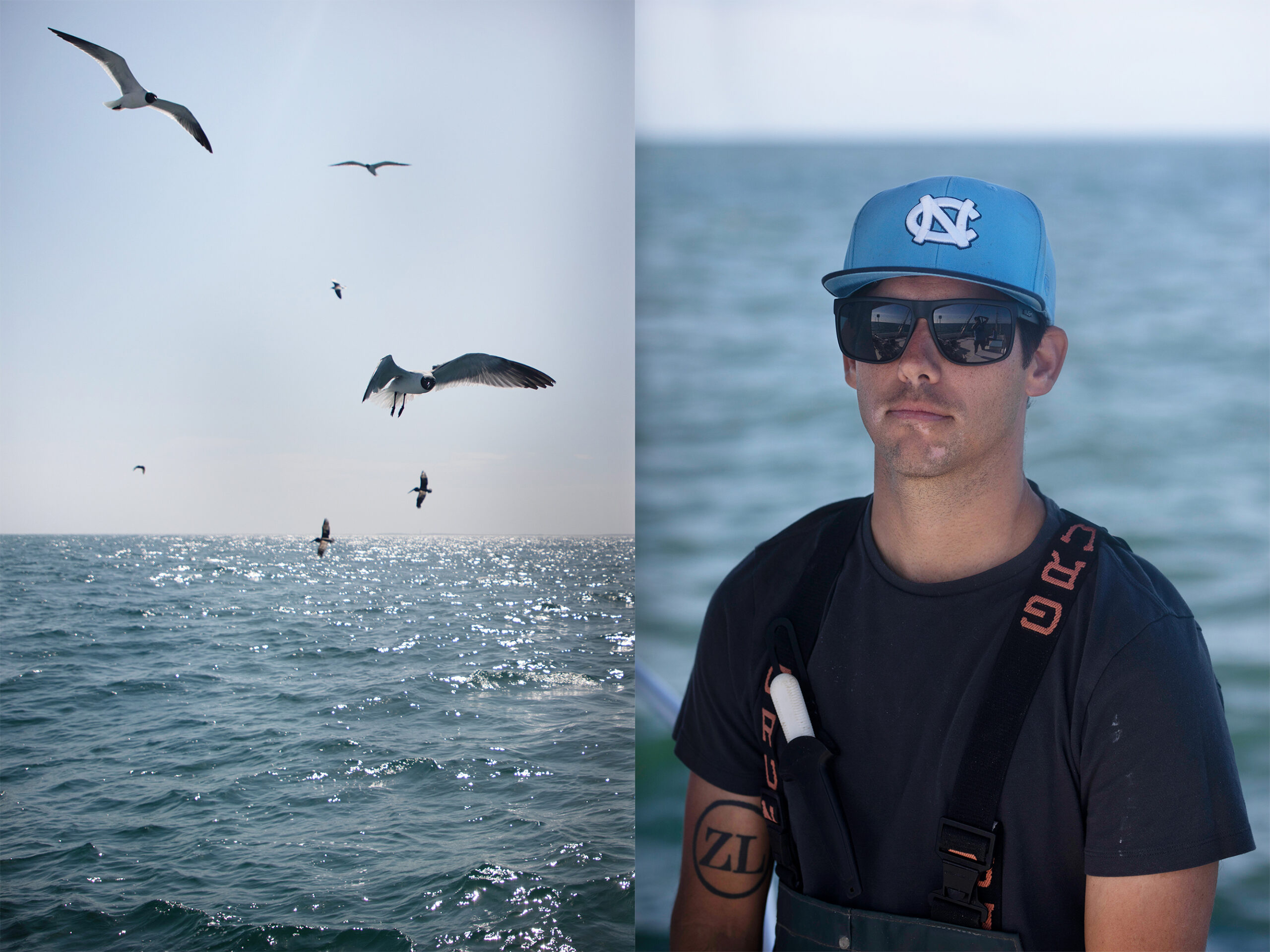 Originally from Santa Catalina Island, off the coast of California, crew member Phil Herbst has always been interested in the natural world. "My favorite thing about the survey is just being on the boat and away from land. Morehead City's a pretty big place compared to where I grew up. When I can get away from Morehead, when I can get away from everything, it's nice to have that connection with the water and nature."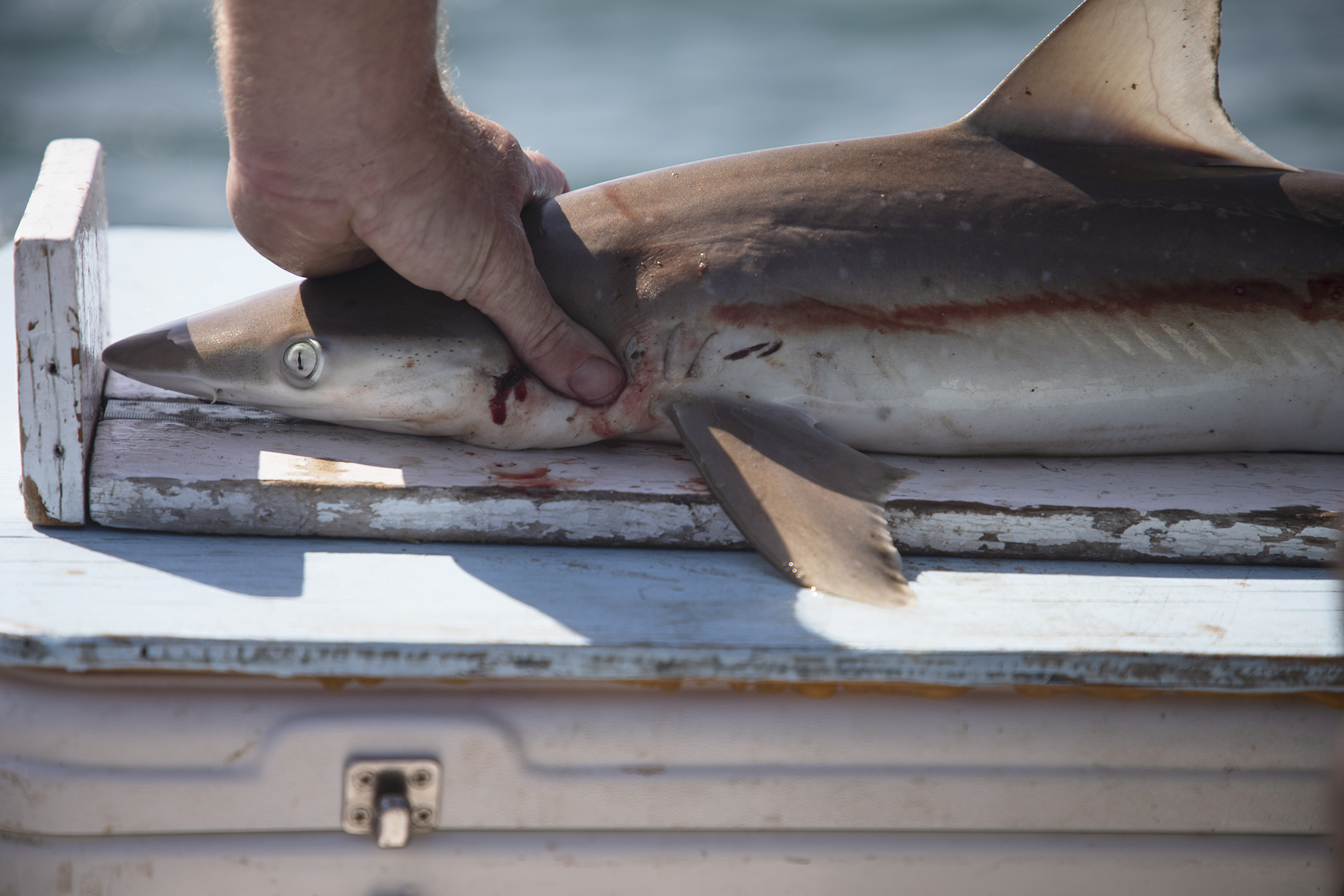 A young Atlantic sharpnose shark is measured, making it one of more than 10,500 collected thus far. Survey data is valuable to not only the broad academic community, but also the National Oceanic and Atmospheric Administration's (NOAA) shark stock status. "NOAA ranks datasets, and based on the longevity of the IMS survey ours typically ranks quite high," Fodrie says. "In terms of its value, it's pretty unparalleled."