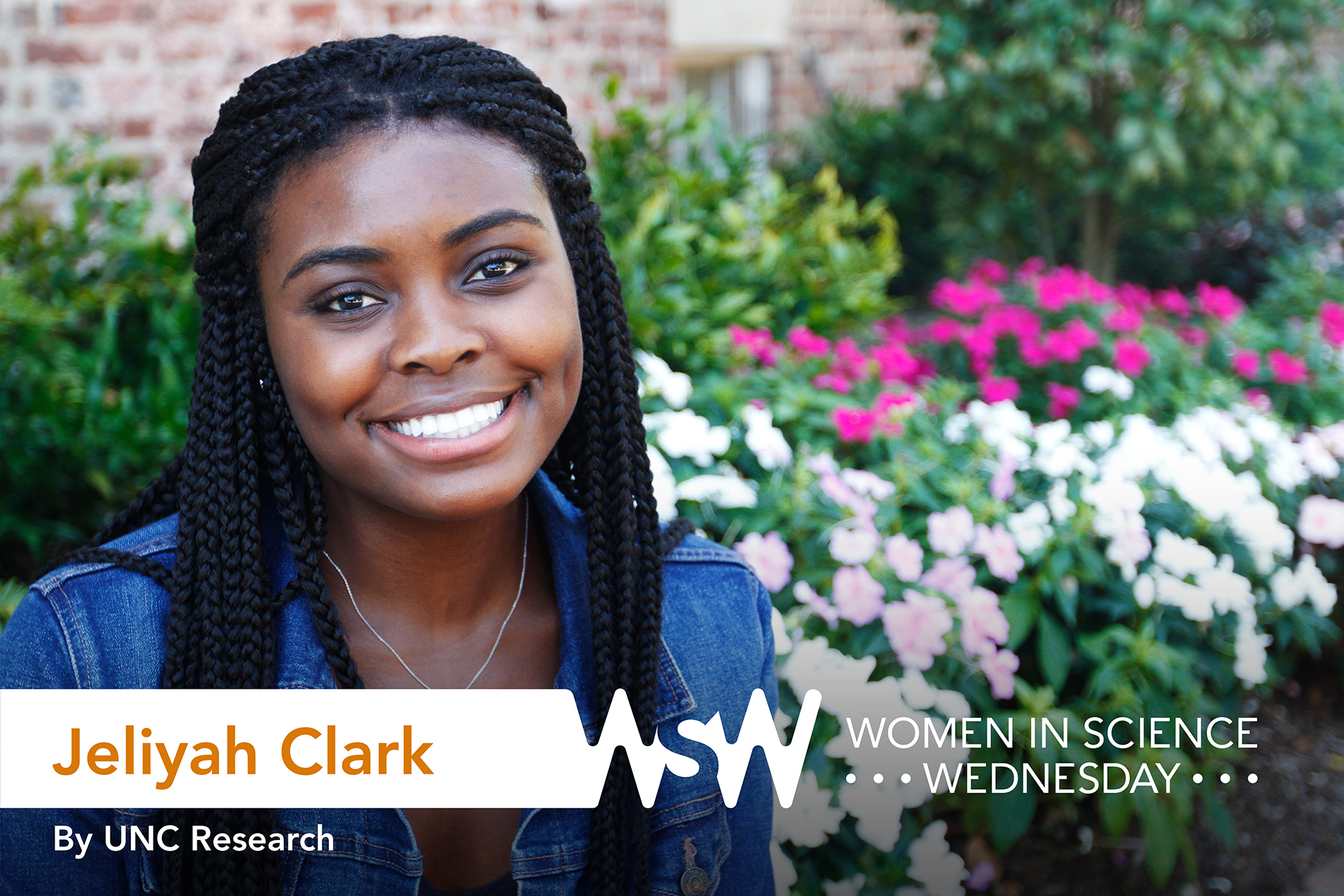 photo by Mary Lide Parker
October 11th, 2017
When you were a child, what was your response to this question: "What do you want to be when you grow up?"
Describe your research in five words.

"Which metals make us sick?"
A teacher. I always really enjoyed school and admired my own teachers. My cousins and I even used to play "school" at home. I was always the teacher, of course.
Share the pivotal moment in your life that helped you choose research as a career path.
My experiences in the Fry Lab, Chancellor's Science Scholars Program, and McNair Scholars Program have all played huge roles in helping me develop my identity as a researcher. They've also taught me a lot about the importance of diversity in research and the exciting roles scientists can take in government, industry, policy, and more.
What's an interesting/funny story from your time doing research?
This summer, my research focused on private well water in Duplin County, North Carolina. I recruited residents to participate in the study and surveyed them about their wells. Duplin has a large Spanish-speaking population and because I'm not fluent in Spanish, I wasn't able to include many people who expressed interest in the study. The experience reminded me of the importance of having researchers from various backgrounds in every field. Now, I'm encouraged to become fluent in Spanish and hope that I'll be able to include similar populations in future studies.
What advice would you give to up-and-coming female researchers in your field?
"Remember your why." One of my favorite mentors told me that research will bring times of difficulty, moments of frustration, and days I will want to give up. She reminded me that in those moments I have to remember the reason why I began in the first place. Remember the communities who will be impacted by your research and the people who are counting on you to do the very thing you are doing. When you remember your "why," you'll remember that your work is so much bigger than just you — and this can help you get through the hard parts.