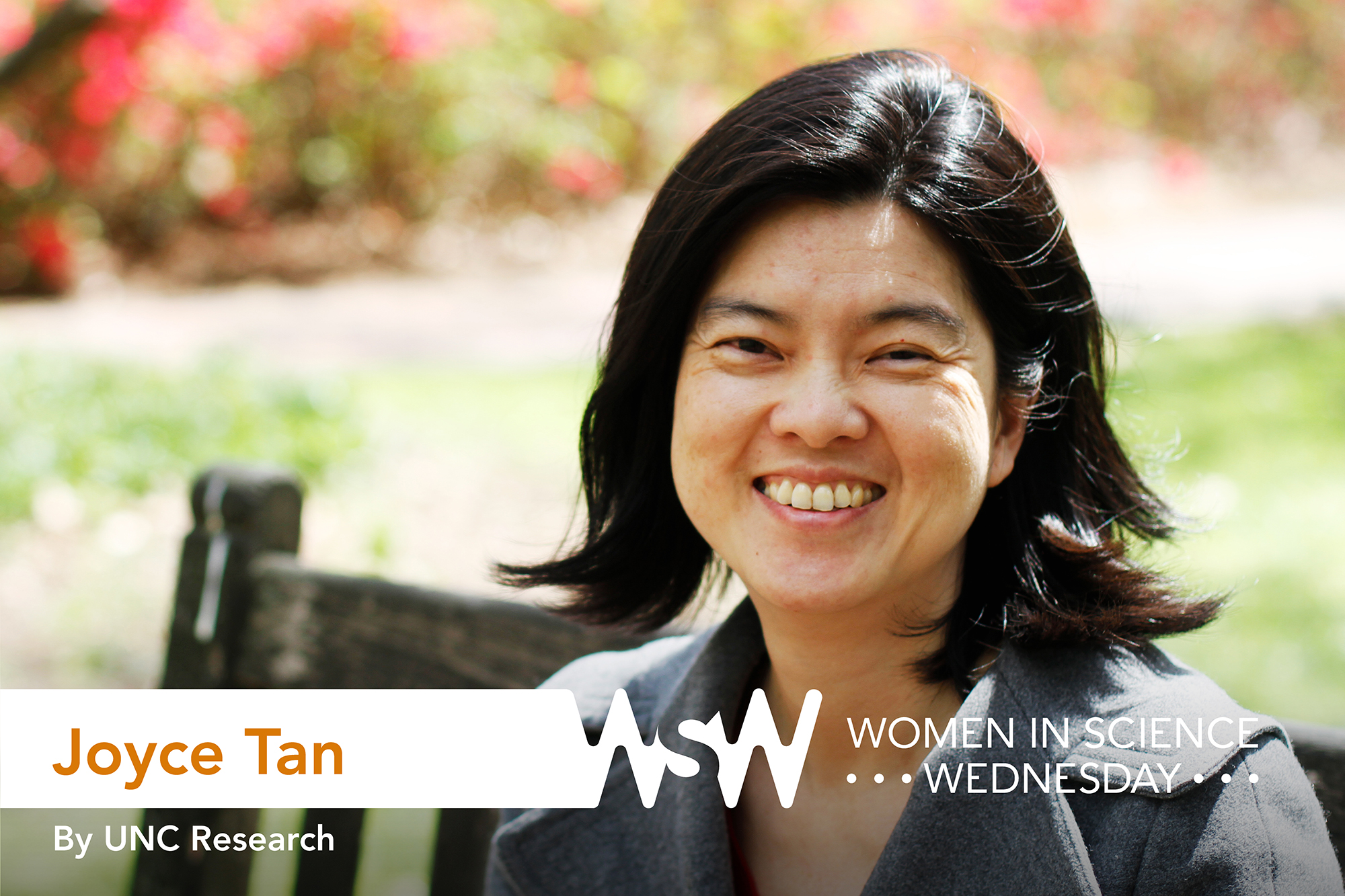 photo by Mary Lide Parker
June 14th, 2017
When you were a child, what was your response to this question: "What do you want to be when you grow up?"
Describe your research interest in five words.

"Collaboration to solve emerging challenges."
Lawyer, business woman, chef — but I never said scientist! I had no exposure to scientists as a child. I became interested in science after I took several classes in college and worked in research labs.
Share the pivotal "moment" in your life that helped you choose science/research as a career path.
I don't think I had a pivotal moment. The more exposed I became to scientists and teachers as an undergraduate, I learned that science is not about memorizing different facts, but it is something that involves problem-solving, as well as critical and creative thinking to figure out how things work. I knew I wanted to do something that would have an impact on others.
I've found from my work in laboratory research that discoveries don't come as one exciting moment, but through a series of persistent work — and by taking chances. One time, I wanted to prove that a specific factor controlled immune cell repopulation after radiation/chemotherapy. I thought it was a long-shot, but I injected the factor into mice incapable of producing the factor on their own. The experiment was a success and the immune cells began to repopulate. Those moments are very rewarding.
What's an interesting story about something that's happened while doing your research?
I was pregnant with my first child while working as a post-doctoral fellow at the Scripps Research Institute. The labs had narrow aisles and hallways. My tummy was so large that I would block an entire passageway. I would often go to the refrigerator to get reagents, and while standing there I would block the way and my colleagues would need to wait patiently for me to finish before they can get through. My colleagues were great, never complained!
What advice would you give to up-and-coming female researchers in your field?
Be flexible and adaptable. As you move forward in your career, the one thing that is inevitable is change. From a research standpoint, it's important to take advantage of serendipitous discoveries, and when possible, pursue those. From a career standpoint, there are many priorities to juggle. Don't be afraid to look for new and different opportunities that you may not have previously thought about pursuing and take advantage of them.