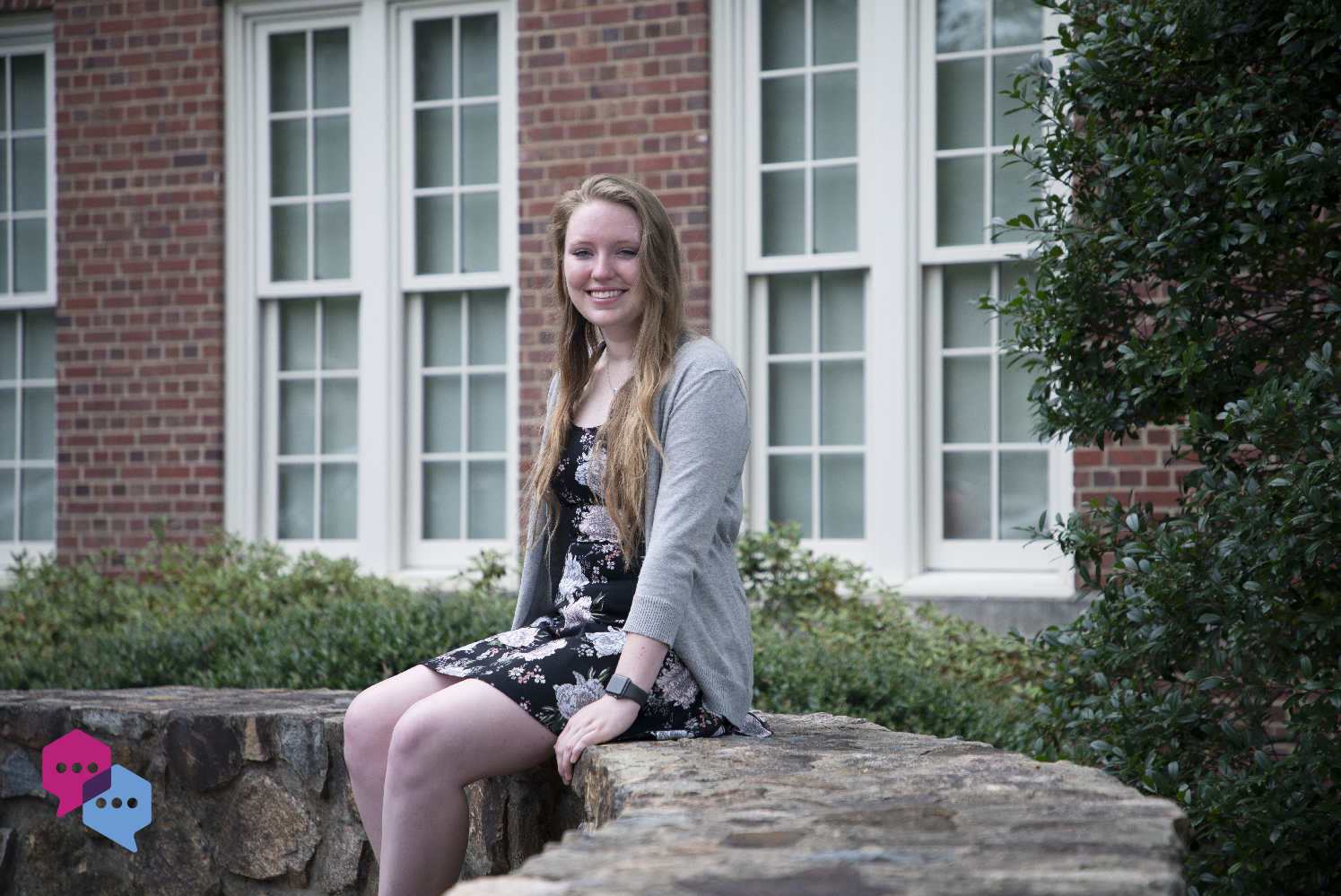 photo by Alyssa LaFaro
October 16th, 2019
Q: When you were a child, what was your response to this question: "What do you want to be when you grow up?"
A: I wanted to be a waitress because I liked how they balance plates on their arms. A little after that, I decided on astronaut and would get angry with my parents when they told me I couldn't go to Mars right then.
Q: Share the pivotal moment in your life that helped you choose your field of study.
A: In high school, I worked with a professor of astrophysics from the University of Colorado named David Brain. He was an excellent mentor to me — and still is now — and encouraged me to explore my passion for research early on. He showed me what a career in physics could look like and helped me succeed in my very first research project.
Q: Tell us about a time you encountered a tricky problem. How did you handle it and what did you learn from it?
A: This summer, I interned at the European Organization for Nuclear Research (CERN). Part of my job was to assure that the data we were selecting was from a real particle in the detector and not noise or other errors. When we found a lot of detections in the same place in only two of the 33 runs, we knew that they did not come from physical events. We found the root of the problem in the way the data was processed for those two runs. It was a good reminder to continue digging into issues until you understand them because without this understanding, we would have had to reject all of the data.
Q: Describe your research in 5 words.
A: "Could dark matter be axions?"
Q: What are your passions outside of research?
A: Music. I've played an instrument for as long as I can remember, and I am in the marching band here at UNC. I am also on the club racquetball team and volunteer at the Compass Center for Women and Families. For me, it's important to get away from work and use different parts of my brain because it allows me to return to what I'm working on with a new perspective and maybe see something I overlooked before.