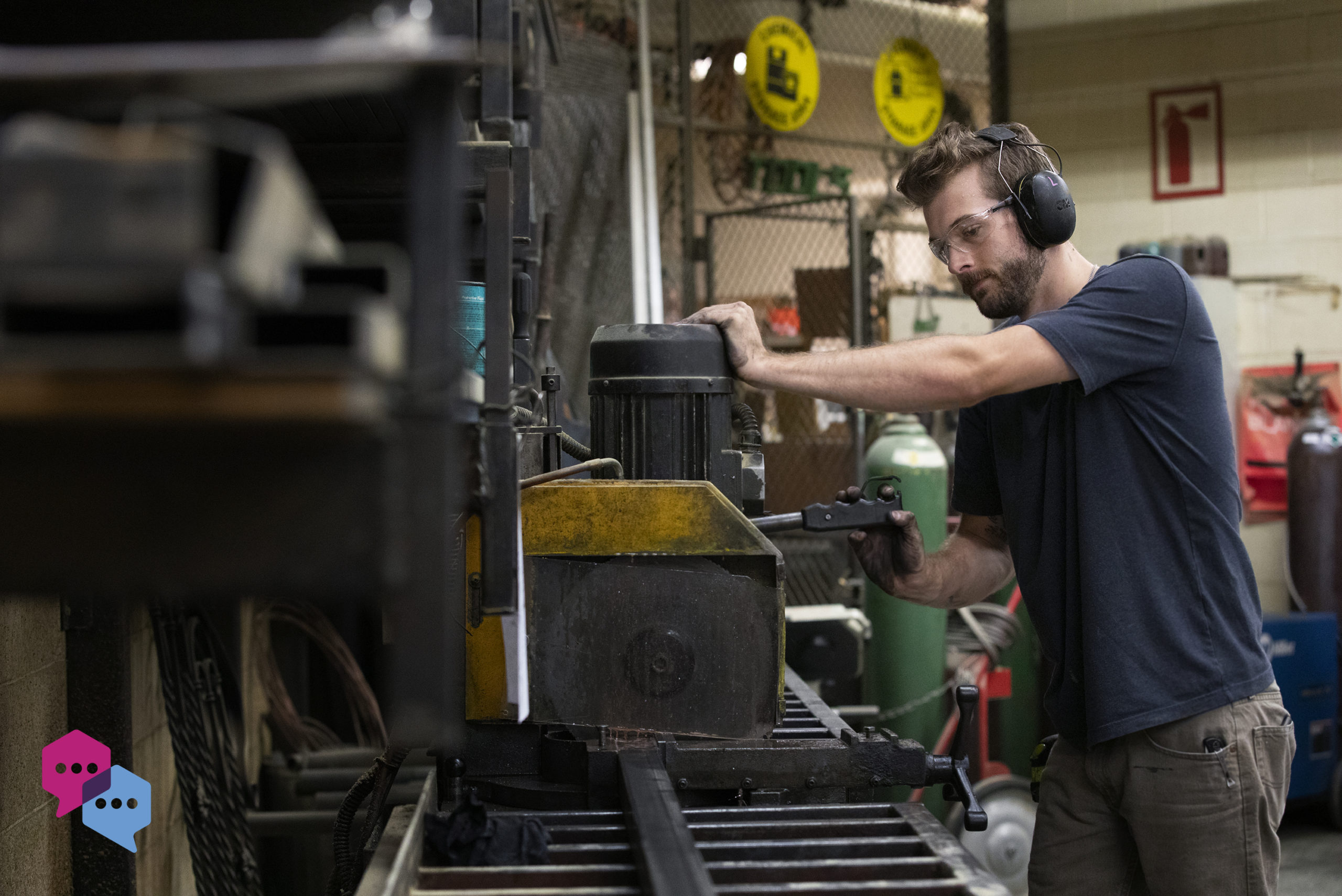 photo by Megan May
December 18th, 2019
Q: When you were a child, what was your response to this question: "What do you want to be when you grow up?"
A: An astronaut. My dad and I never missed a NASA shuttle launch. I don't think my jaw picked back up until hours after seeing Discovery at the Udvar-Hazy Center at Dulles Airport in Virginia. Looking back, I was enthralled by the mechanics of space exploration. I loved studying space technology and how solutions have been generated for problems not found in our own environment. Even though I didn't follow through on my childhood dream, I still love to scan the night sky while I try to figure out life on this planet.
Q: Share the pivotal moment in your life that helped you choose your field of study.
A: It took stepping away from theatre to realize how much it meant to me. I started taking drama classes and participating in productions in middle school. In an attempt to explore other interests, I stopped my involvement with theatre at the beginning of high school. After about a year, I was seeing a therapist weekly, questioning what I was doing in life, and receiving a diagnosis of mild depression. I took a lot of steps during this time to improve my mental health, but what ultimately turned things around was bringing theatre back into my life. It became an escape that quickly grew into a passion. I'm lucky to have found a field of study that allows me to let go of the other stresses in my life and truly enjoy my work.
Q: Tell us about a time you encountered a tricky problem. How did you handle it and what did you learn from it?
A: I've learned over time that the work we do depends on asking the right people the right questions to understand the core of what needs to be accomplished. We often get bogged down trying to over-engineer a solution when a simple garden gate latch could be all we need.
Last year, I worked as a properties artisan for PlayMakers Repertory Company. For our production of "Life of Galileo," I was handed drawings from the designer, Jim Findlay, and given the opportunity to decide how we would execute his vision for six rolling desks. The trick was making the desks both extremely mobile and sturdy enough for actors to dance on. After some research and brainstorming, I designed and executed a system that allowed the desks to accomplish both goals. Casters on a hinged box could be locked down with a gate latch for movement and then quickly released to drop the tables back onto their four sturdy legs.
Q: Describe your research in 5 words.
A: "A production's technical inner workings."
Q: What are your passions outside of research?
A: I love to cheer on the Carolina Hurricanes, produce short films, travel, and make furniture. I find passion in almost anything that gets my hands active and my mind churning for what's next. The greatest reward for me is being able to step back at the end of a day and see a physical representation of what I have accomplished.