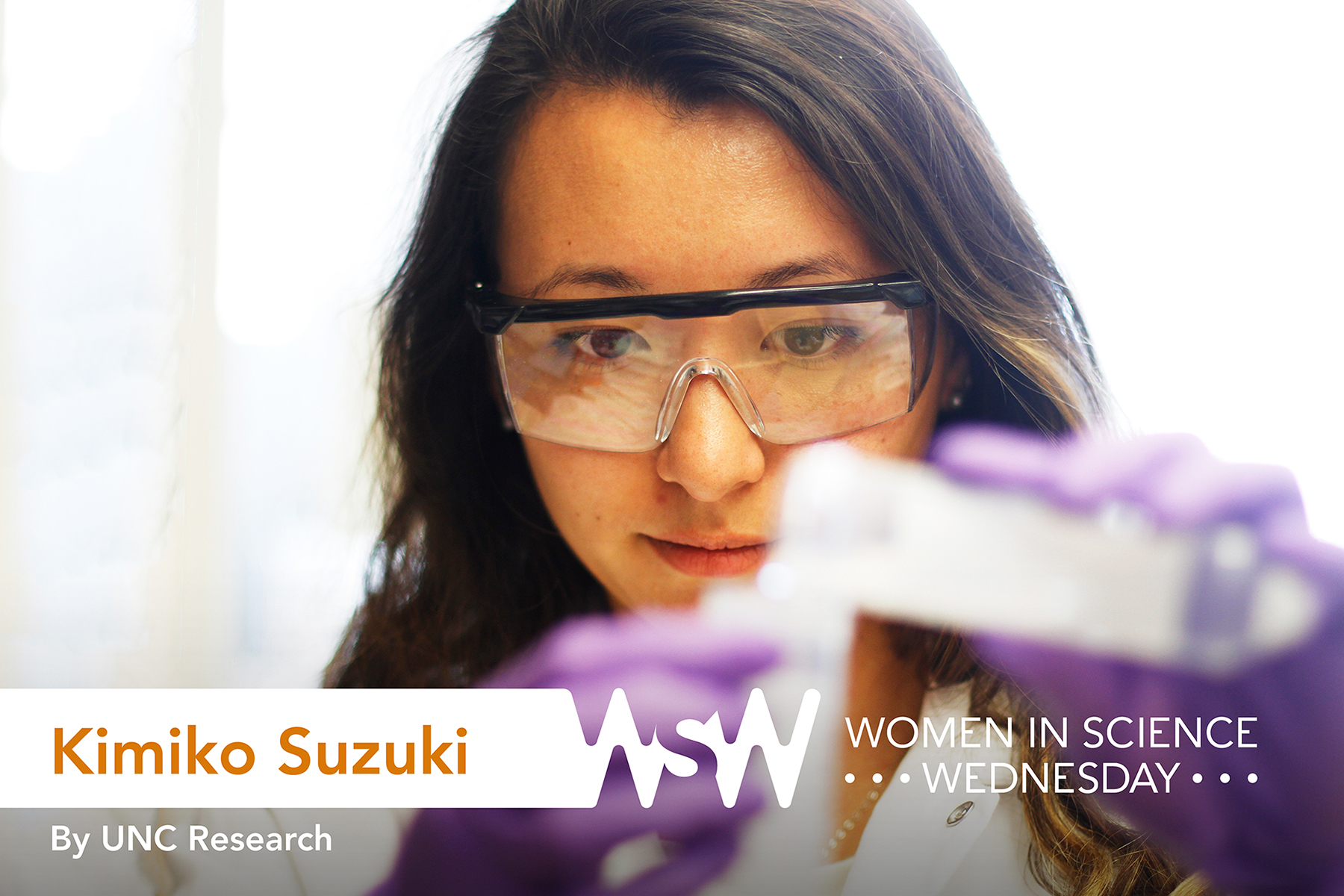 photo by Mary Lide Parker
November 22nd, 2017
When you were a child, what was your response to this question: "What do you want to be when you grow up?"
Describe your research in five words.

"Why do we stress out?"
I was split between wanting to be a forensic scientist or an actress playing a forensic scientist (shout out to Scooby-Doo and Abby from "N.C.I.S."). I was always interested in how they were able to figure out who the culprit was just by using evidence and logic.
Share the pivotal moment in your life that helped you choose research as a career path.
During the summer before my senior year of college, I worked under Dr. Damian Guerra, a then-post doc at UMass Amherst. My project focused on finding mutations in a specific plant heat-shock protein that improves its ability to mitigate stress. After I had gotten my bearings in my new lab, I asked Damien to explain the rationale behind one of my experiments – how did it tie back to our original hypothesis? He grabbed a blue dry-erase marker and proceeded to walk me through everything that I had questions about. He was clear, patient, and truly passionate about his science. I walked away from that conversation inspired by his scientific deductive reasoning and knowledge. Now, I realize it was during that summer that I started becoming a research scientist because of Damien's mentorship.
Tell us a short story about a crazy thing that has happened during your research.
At the end of my first semester in graduate school, I was struggling to understand some concepts in a Bayesian statistics class, and I decided to reach out to the girl with big glasses who always seemed to know what was going on in class. I spent a whole Saturday afternoon at her kitchen table just trying to get caught up to speed. But I also learned that we could talk a lot – whether it was about our similar research interests or about our love for Taylor Swift. Having people who not only are interested in my science but also care about my well-being has been critical to my success. Now, she and I work in the same two labs, and I'm her bridesmaid! As T. Swift says: It's a love story, baby, just say yes.
What advice would you give to up-and-coming female researchers in your field?
Learn to brag about yourself. Your training, dedication, and motivation is a big deal, and people should be impressed with the work you're doing! Being comfortable talking about your achievements will go a long way when applying for competitive grants and jobs.