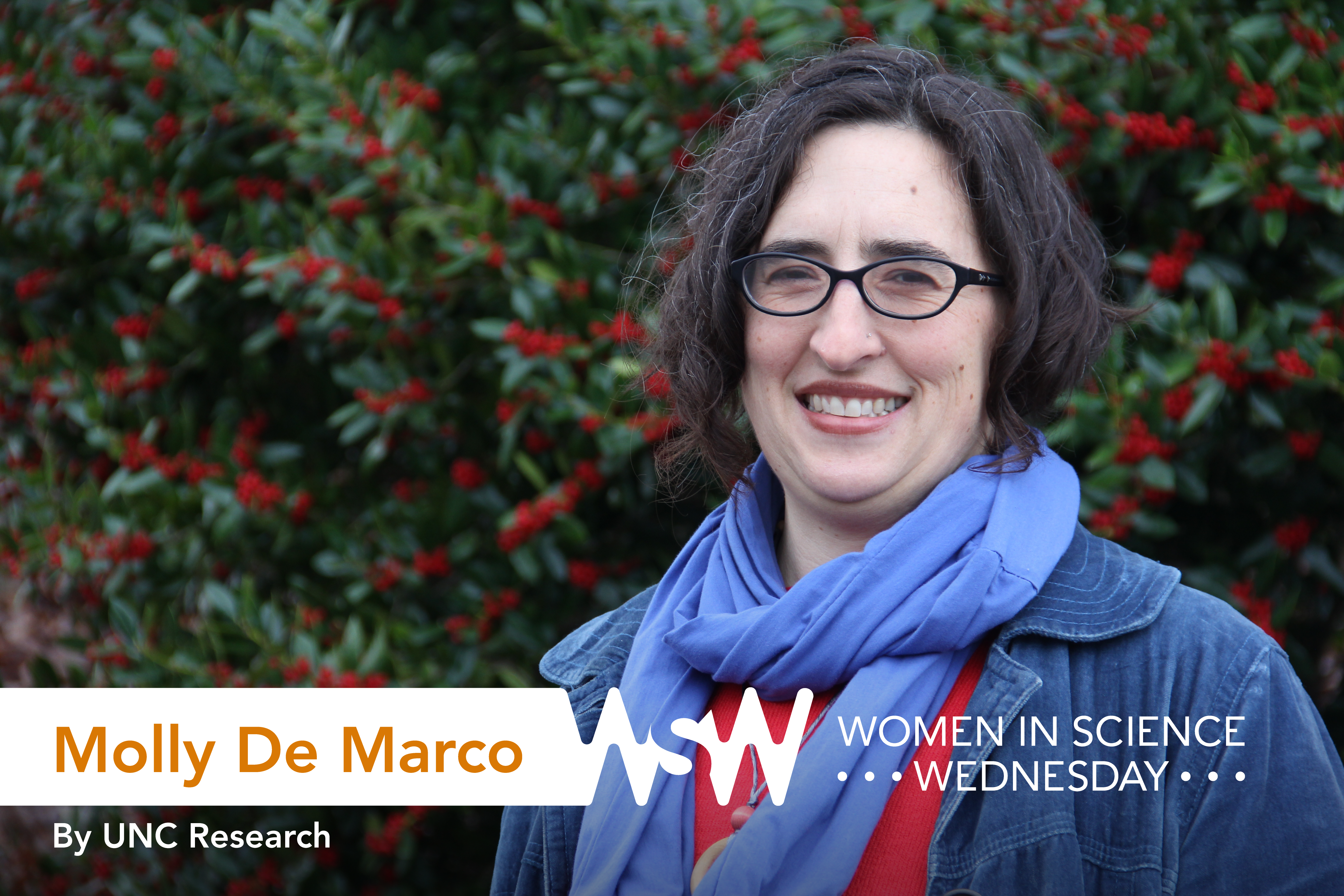 photo by Alyssa LaFaro
April 19th, 2017
When you were a child, what was your response to this question: "What do you want to be when you grow up?"
Describe your research in five words.

"Good food for all communities."
It alternated between fashion designer, architect, and doctor for quite a while. In junior high, my science fair project was to find out if people who go to the gym more often are less likely to get sick. After winning first place, my answer pretty much shifted to doctor.
Share the pivotal moment in your life that helped you choose research as a career path.
After college, I worked for two years in a San Francisco law firm that specialized in product liability and medical malpractice litigation. They were at the forefront of HIV litigation, representing blood banks and pharmaceutical companies that manufactured clotting factor for people with hemophilia. Working in San Francisco, one of the epicenters of the HIV epidemic, on HIV litigation brought into sharp relief the impact of HIV on individuals who experience extreme discrimination due to their illness. I learned firsthand what it looks like when a population health issue isn't dealt with swiftly due to discrimination and stigma because the disease was first recognized in the gay community and with IV drug users. This is why I decided to go into public health research — to address situations before they can become crises, to work with communities against discrimination and stigma, and partner to build assets in low-resource communities.
What's an interesting thing that's happened during your research?
Through a partnership with a rural black church, my research team obtained funding to study the impact of a church garden on participants. The funding mechanism stipulated that we could not begin to receive funds until we had institutional review board (IRB) approval. This created a challenge because, to grow a garden in the country, you need to protect it from deer and other garden predators. You also need to plant with the seasons. My community research partner and I had to navigate between the university explaining why we needed access to funds prior to IRB approval and the community who wanted to start planting — now.
What advice would you give to up-and-coming female researchers in your field?
Look for mentors, find a support network, expect sexism, and befriend a statistician.