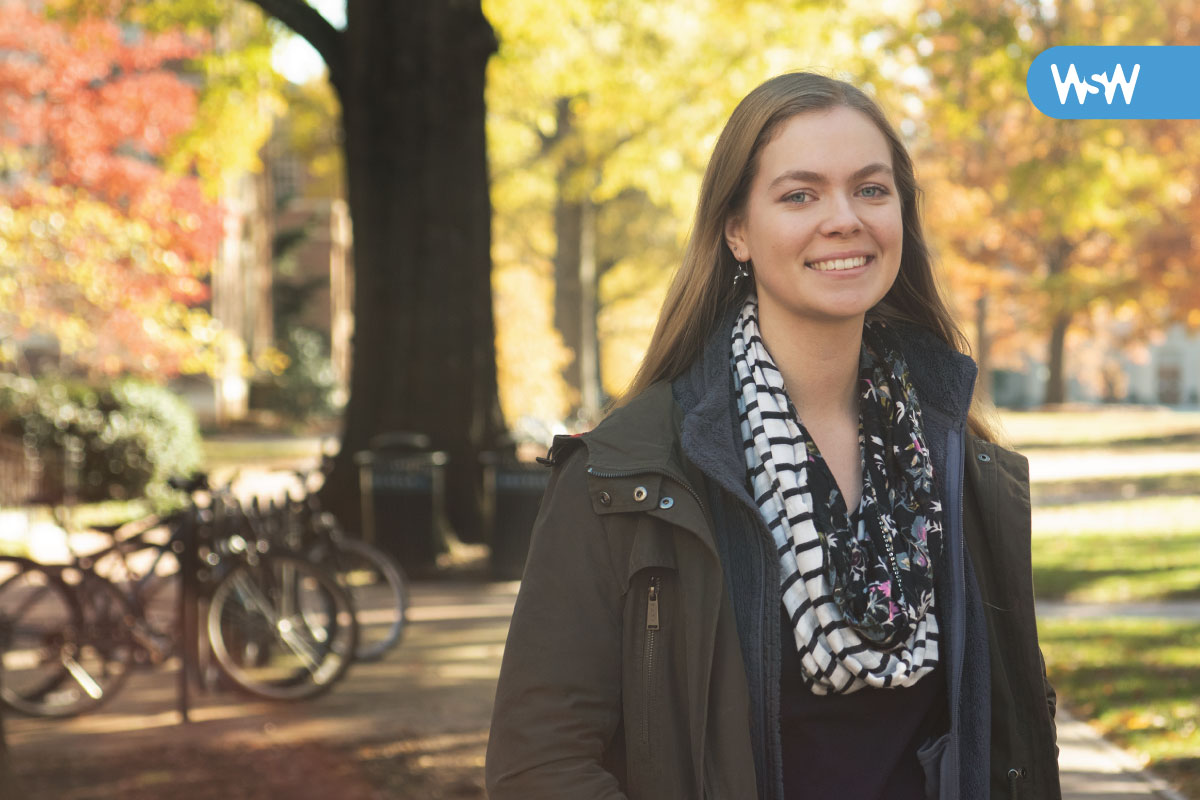 photo by Liah McPherson
March 13th, 2019
When you were a child, what was your response to this question: "What do you want to be when you grow up?"
In sixth grade, I was given an assignment to write about two possible professions that I was interested in pursuing. One of my options was cryptanalyst because I was interested in code breaking, and my other choice was marine biologist. I attribute my love of marine science to growing up near the ocean when I lived in Denmark and then the Chesapeake Bay when my family moved to Maryland.
RESEARCH IN 5 WORDS:

"Forecasting oxygen for fish survival."
Share the pivotal moment in your life that helped you choose your field of study.
The summer before ninth grade, I participated in a program called "Whales and Estuary Systems." We spent nine days living and sailing on a pungy schooner (tall ship) from the Chesapeake Bay up to Boston. In addition to learning about coastal systems, estuaries, and whale conservation, we were able to get hands-on experience in checking water quality, taking bearings, rigging the sails, keeping watch, and performing engine checks. It was an immersive and exciting course that helped solidify my love of marine science and research.
Tell us about a time you encountered a tricky problem. How did you handle it and what did you learn from it?
When I conducted research in a phytoplankton lab here at UNC, I was having trouble growing and maintaining a certain culture of phytoplankton and was not able to get reasonable growth rate values. I asked the lab manager for assistance to help me understand where in the process I was going wrong. She provided a lot of great advice. From this I learned that it is important to overcome the fear of asking questions or admitting you made a mistake, because people are always willing to help you out. It makes research much easier in the long run!
What are your passions outside of research?
I am really passionate about environmental stewardship. I have been involved with my hometown's watershed advisory committee since high school. Through this organization, I have organized storm drain painting, invasive plant pulls, and the planting of native species. I've also helped educate the community on small changes to make their lives more sustainable like reducing fertilizer use on their lawns and picking up after their pets! I think stewardship and volunteering is important because we can make a tangible impact on our communities.