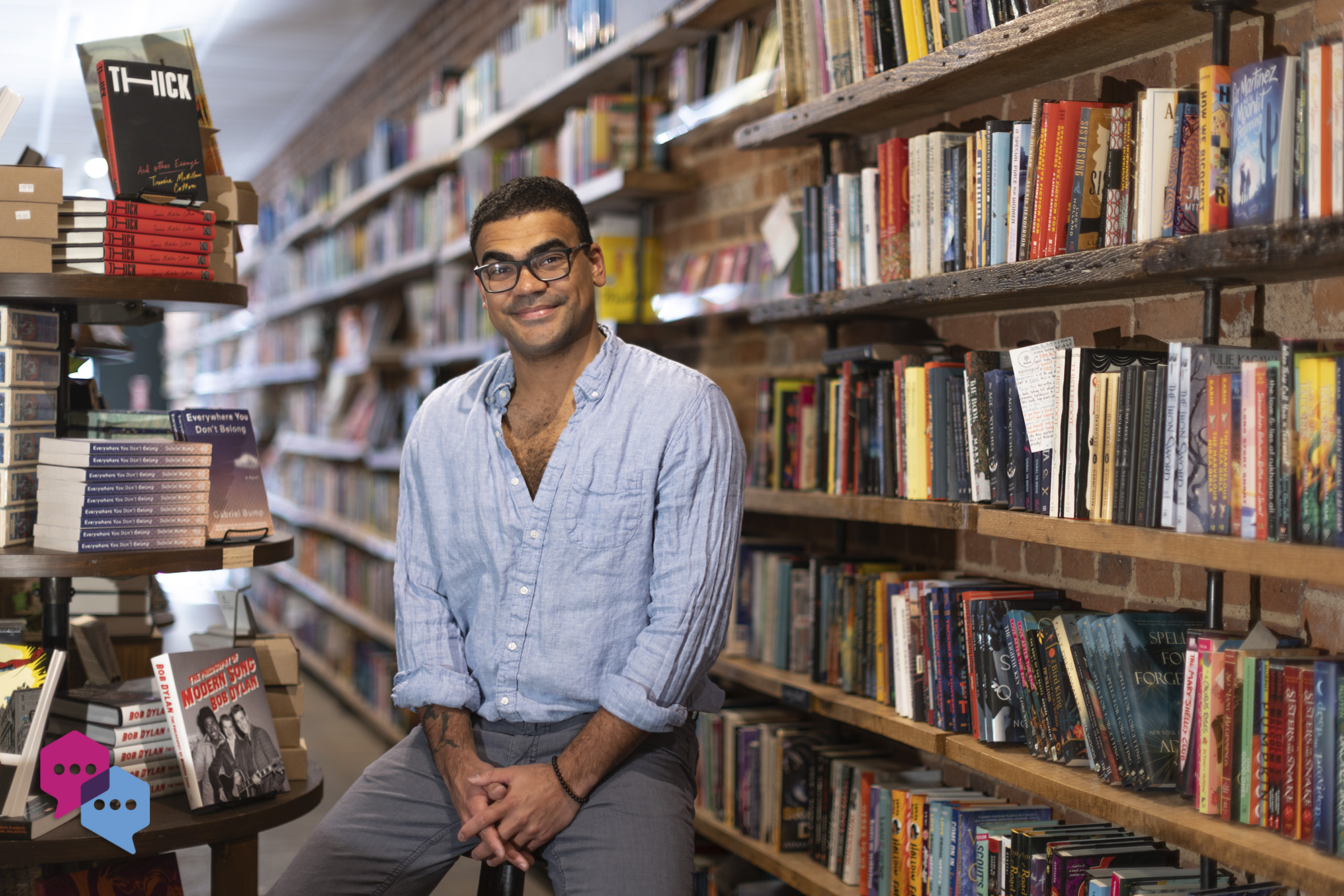 January 24th, 2023
Gabriel Bump is an assistant professor in the Department of English and Comparative Literature within the UNC College of Arts and Sciences. He's written three novels and is working on two more. His first, "Everywhere You Don't Belong," is a coming-of-age story about growing up on the South Side of Chicago — and has won numerous awards, including the Ernest J. Gaines Award for Literary Excellence.
Q: How did you discover your specific field of study?
A: I wrote decent poems for some project in third grade, at least that's what my dad says. I haven't seen these poems. I doubt they exist. I doubt they are decent. I liked writing poems and stories enough as a child to keep doing it. I wrote for my high school newspaper. I majored in journalism at the University of Missouri-Columbia. Then I took a creative writing class and, well, my life changed. Writing fiction was fun, invigorating. I liked it enough to transfer schools, go to grad school, and dedicate the rest of my life to stories.
Q: Academics are problem-solvers. Describe a research challenge you've faced and how you overcame it.
A: I mainly write novels. It's hard! You write a good sentence. Then you have to write another good sentence. You spend 80 pages trying to make two people fall in love. They fall in love. Okay. Now what? You have over 100 pages left. The pressure to excite the reader is, at times, overbearing. There are plenty of days when I think: Is this any good? Should I keep going? Should I quit and start a hedge fund?
It's hard, but it's also fun. The most fun I've ever had. I can do anything on the page. Anything can happen within the rules of the fictional world — and I make the rules. Whenever it stops feeling fun, I try to make it fun again.
I'm working on my fourth and fifth novels now. It's still hard. Maybe harder. But it's still just as fun.
Q: Describe your research in five words.
A: Write, edit, delete, write, walk.
Q: Who or what inspires you? Why?
A:Other writers, particularly my students and colleagues. I read as much as possible. I spend a lot of time with my students' work. These young people — wow. The future of art is in good hands.
Q: If you could pursue any other career, what would it be and why?
A: A Great Lakes swashbuckler. I lived in Chicago until I was 23 and then Buffalo, New York, for three years. I love the Great Lakes. If I didn't love my life, I would buy a houseboat and rove from port to port, from Lake Superior to Lake Ontario, welcoming adventure. That's a career, right?