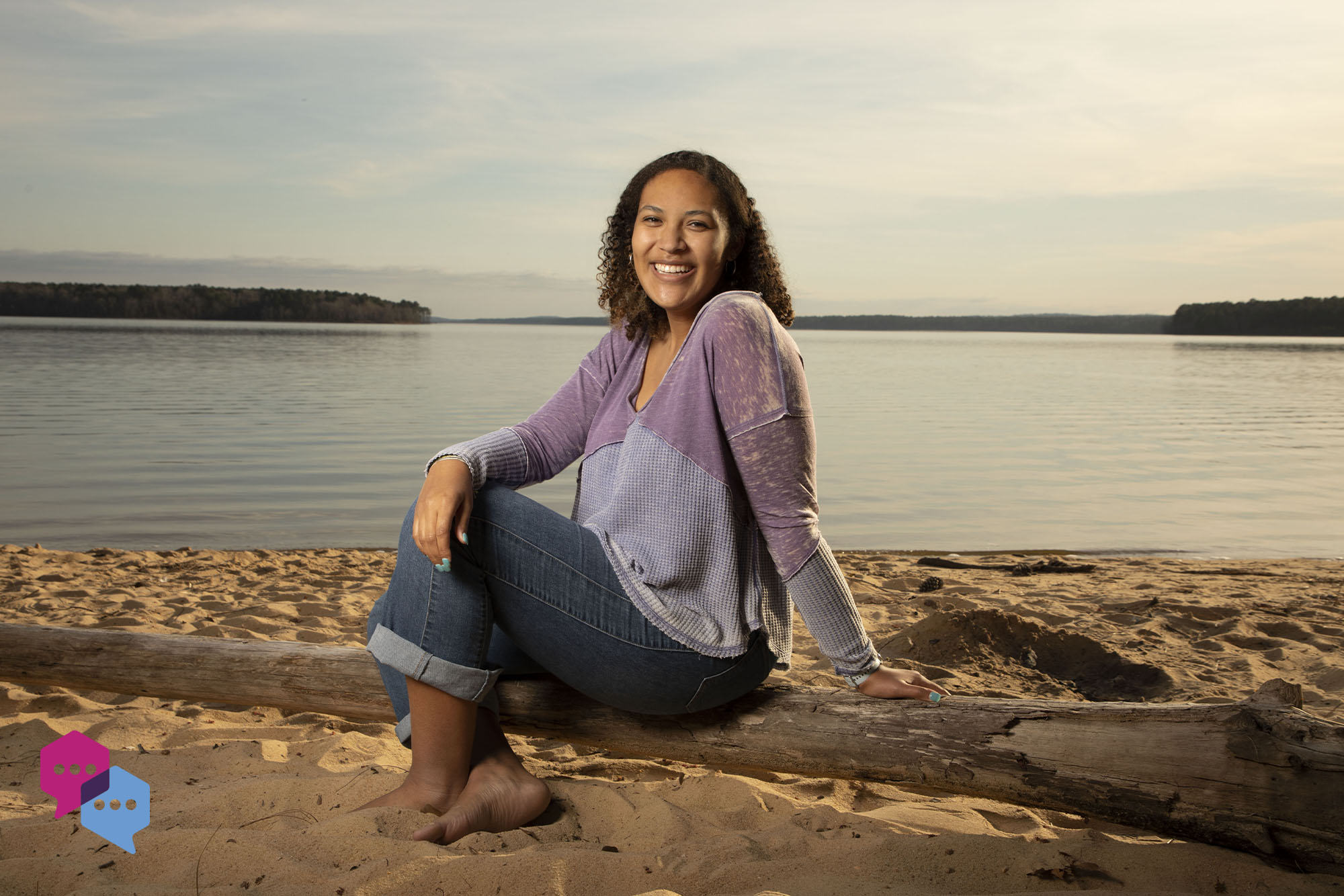 photo by Alyssa LaFaro
March 9th, 2022
Q: When you were a child, what was your response to this question: "What do you want to be when you grow up?"
A: I was about 9 years old when I decided that I was fascinated by the ocean and wanted to be a marine biologist. That year, I even had an ocean-themed birthday party. I also carried a notebook to every aquarium or beach I visited to make observations.
Q: Share the pivotal moment in your life that helped you choose your field of study.
A: While studying abroad in South Africa in 2018, I visited a popular pier and watched two men kick and abuse a sea lion to get a reaction out of it for a crowd. I think I realized how little coastal communities appreciate the natural world around them. Even more, I think we don't realize how important the ocean and its inhabitants are for our own survival. I want to bring awareness to the fact that we cannot survive without a healthy world. Coastal community engagement in conservation and restoration is crucial for this.
Q: Tell us about a time you encountered a tricky problem. How did you handle it and what did you learn from it?
A: This past semester, I worked on a project with the National Park Service on the North Core Banks National Seashore to examine the ecological significance of ponds on the island created by Hurricane Dorian in 2019. More specifically, I was studying the fish species assemblage in these ponds with two of my classmates. We camped on the island so that we could get two days of data collection into one trip. We ended up getting stuck in the pouring rain with all of our gear — which, while waterproof, was already hard to transport from pond to pond — and were concerned about safety because of lightening. Instead of panicking, we found some cover, waited until the rain lightened up, and continued our data collection. While the conditions were less than optimal, we were actually much more efficient that day than we had been previously because we were trying to work quickly.
Q: Describe your research in 5 words.
A: Uncovering Earth's messages to us.
Q: What are your passions outside of research?
A: Art, music, and the outdoors. I really enjoy painting, sketching, playing the ukulele and piano, and singing. Since I was young, these activities have helped me unplug from the craziness of everyday life.