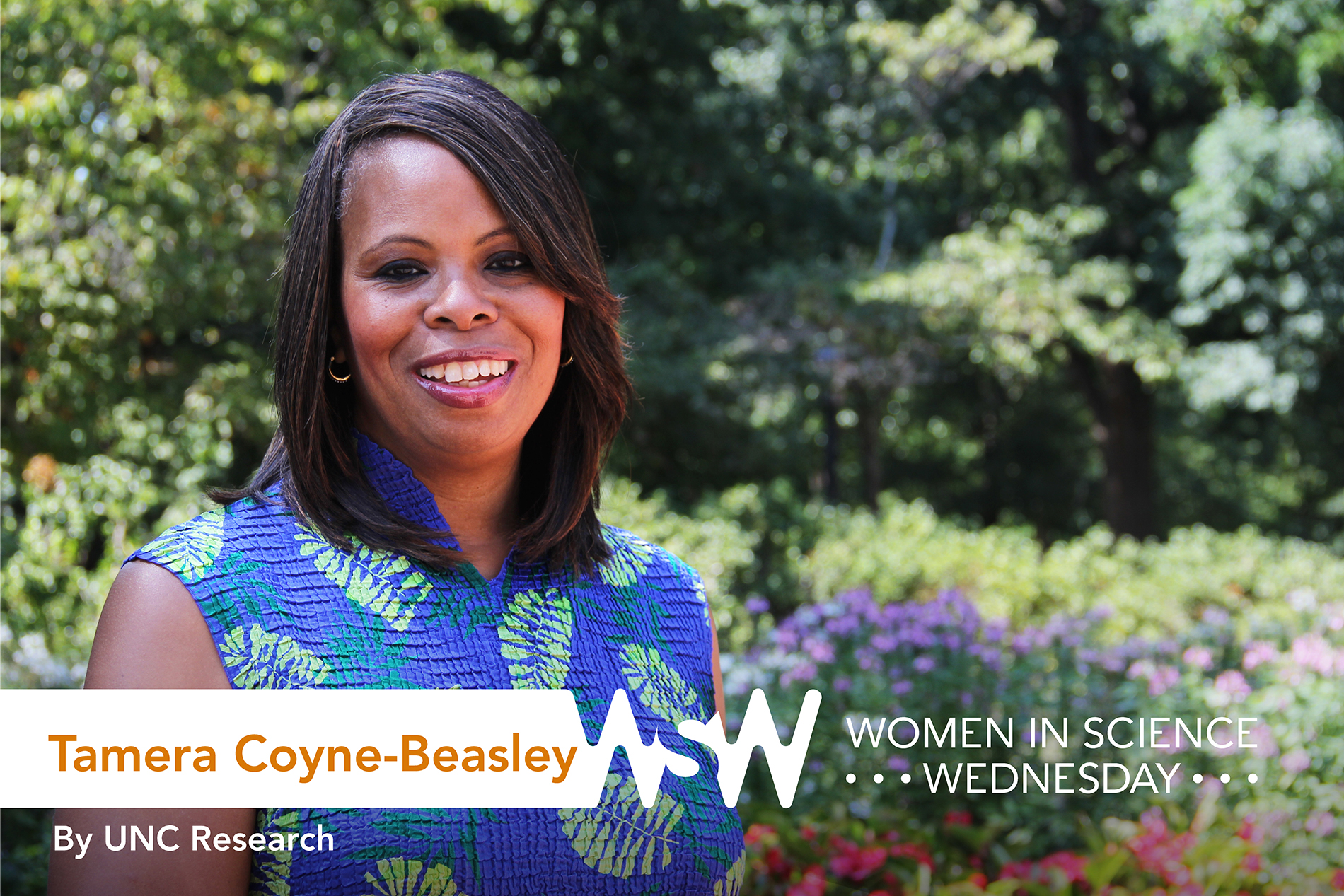 photo by Alyssa LaFaro
September 13th, 2017
When you were a child, what was your response to this question: "What do you want to be when you grow up?"
Describe your research in five words.

"Helping teenagers live healthy lives."
My response was always that I wanted to be a doctor — and I don't ever remember saying or wanting to be anything else. I didn't have any doctors in my family, but there were lots of individuals in my family and community who were sick with limited access to health care, and who died prematurely. I went into both adult and pediatric medicine so I could take care of the entire population, particularly those underserved.
Share the pivotal moment in your life that helped you choose research as a career path.
While moonlighting during my residency, I worked with some fellows from the UNC Robert Wood Johnson Clinical Scholars Program.  They shared how their research could improve health outcomes and impact clinical practice and policy, and encouraged me to apply. After my acceptance into the program, I began my pathway to an academic and research career with a focus in adolescent medicine.
What's an interesting/funny story from your time doing research?
My research in sexually transmitted infections included HPV as the science evolved, and we understood HPV to be a sexually transmitted infection that caused cancer. This ultimately led to research on HPV vaccines. As I continued to do this research, I was appointed by the U.S. Secretary for Health and Human Services to serve on the Advisory Committee on Immunization Practices (ACIP), which makes vaccine recommendations for the United States. Though my term as a voting member of the ACIP has ended, I remain on the HPV and adult immunization workgroups, and continue to participate in the review of the scientific research and development of ACIP vaccine recommendations for children, adolescents, and adults in the United States.
What advice would you give to up-and-coming female researchers in your field?
Find balance. Prioritize the things that are important to you outside of work. Do not stray away from undertaking important challenges because of the difficulties or obstacles that may confront you. Explore beyond your own perspectives, biases, and boundaries — and let the science lead you to unimaginable heights and new directions. Engage others, especially the underserved and underrepresented. It is only then, through inclusion and diversity, that your research can truly be excellent and transformative for all.