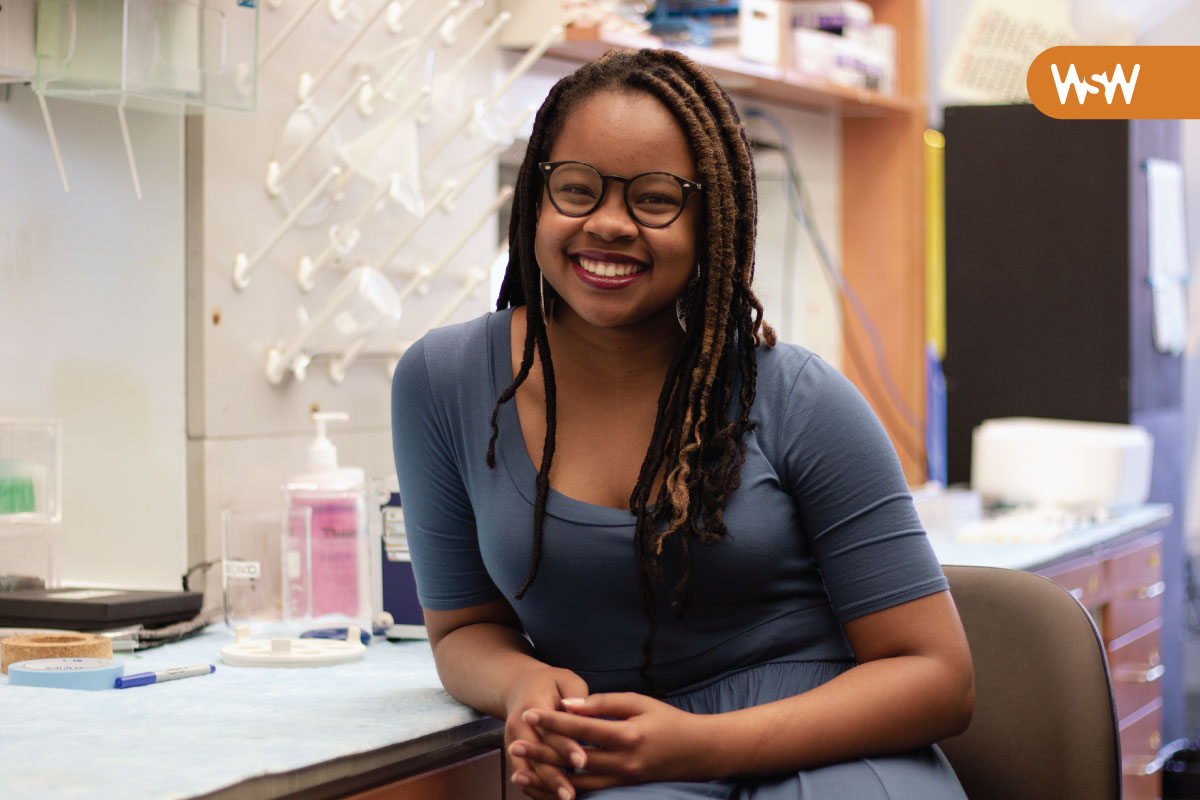 photo by Alyssa LaFaro
April 3rd, 2019
When you were a child, what was your response to this question: "What do you want to be when you grow up?"
I always wanted to be a fashion designer. I loved the idea of closing out Paris Fashion Week with my own show.
RESEARCH IN 5 WORDS:

"3D printing really thin films."
Share the pivotal moment in your life that helped you choose your field of study.
Junior year of high school I took AP Computer Science and realized that I actually enjoyed programming. I liked the idea that computer science would allow me to do and create whatever I wanted.
Tell us about a time you encountered a tricky problem. How did you handle it and what did you learn from it?
A group of my friends and I got stranded in downtown San Francisco while on a trip for a research conference. The four of us did some sightseeing and made an incredibly detailed plan for getting back — there was a streetcar, a train, and a bus involved. That night, the streetcar wasn't working anymore, the train tickets we bought were for a different station, and when we tried to find a bus, we accidentally got on the wrong one. We were attempting to find our way around using the public transport because we assumed it'd be easier. This entire process took about an hour and a half. We ended up taking an Uber back to our hotel around 11:30 p.m. This experience taught me that sometimes the simplest solution is the best one.
What are your passions outside of research?
I'm incredibly passionate about social justice, particularly for women, as well as fashion and diversity.  I think it's important to have passions because it allows you to express yourself and your emotions in a world obsessed with productivity and end results.