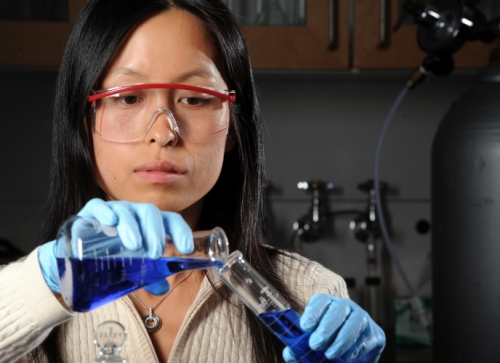 Photo by Dan Sears
January 5th, 2016
UNC Research is proud of every scientist on this campus, but we are especially excited to promote our female researchers in 2016. Each week this year, we will publish a short Q&A feature on one of our scientists. We'll publish these features on our website and promote them via social media.
We are interested in featuring UNC scientists at every level – whether she is an undergrad, a PhD candidate, or a full professor. If you know of folks who deserve a little time in the spotlight, please let us know!
To submit your Women in Science recommendations, please fill out this form.