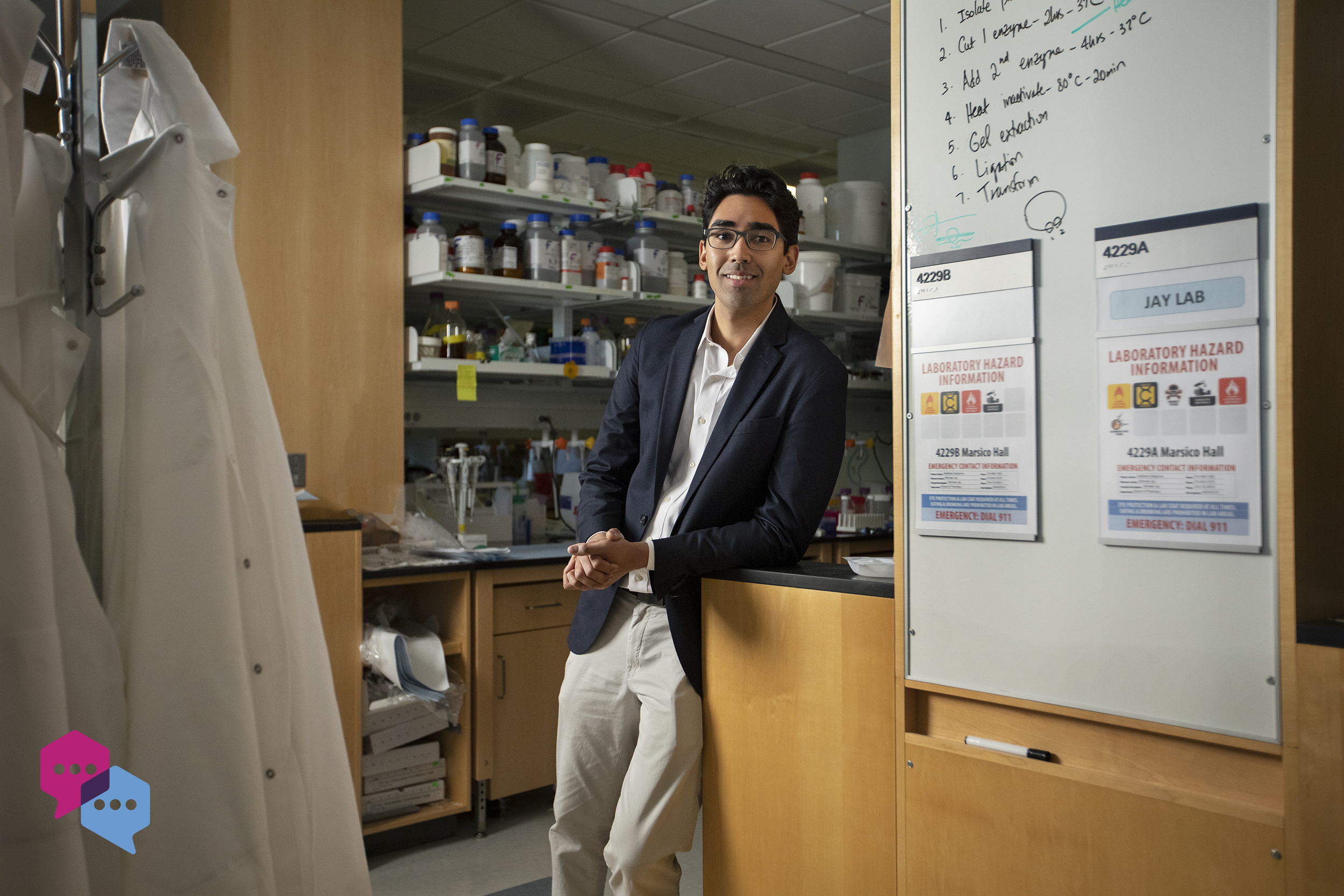 photo by Megan May
May 20th, 2020
Q: When you were a child, what was your response to this question: "What do you want to be when you grow up?"
A: I wanted to be an archaeologist. I always thought it was fascinating to search for pieces of the past to better describe our world and wondered how archaeologists knew where and how to find these pieces. My role now, in some ways, is navigating clues and searching the right areas to describe our microscopic world.
Q: Share the pivotal moment in your life that helped you choose your field of study.
A: I had a great mentor when I was an undergraduate. He showed me how to apply what was learned in class toward discovering new phenomena. Then when I met with my future advisor at the University of California, Santa Barbara, I was introduced to a different side of research that was technology-driven and application-focused. When I saw that research in an academic setting could also lead to the creation of new technologies and potential products, I knew that was the field I wanted to study. I haven't really looked back since and have been working on and researching different aspects of drug delivery for almost 10 years.
Q: Tell us about a time you encountered a tricky problem. How did you handle it and what did you learn from it?
A: During my postdoc, I was working with bacteria for the first time since undergrad — and with bioluminescent bacteria for the first time ever. But I wasn't able to evaluate my experiments because the bacteria weren't giving off their bioluminescent signal. I remember trying this experiment about five times, and it was the same result each time: No signal could be detected. While chatting with another postdoc who was a biologist, they were able to troubleshoot my experimental problem. I repeated the experiment and the bioluminescent signal was finally there. In that moment, I was reminded of the importance of collaboration and interdisciplinary research approaches. Sometimes, what is an experimental challenge for you is a common piece of knowledge for someone else.
Q: Describe your research in 5 words.
A: One "bug" at a time.
Q: What are your passions outside of research?
A: I enjoy traveling, especially with my family. My son just turned 2, and he is exploring and discovering so much of the world. It's always fun to share new experiences with him. I also enjoy going to live sporting events, especially basketball. UNC is obviously one of the best places in the world for that, but I haven't had the chance to go to a UNC game live. That is something that needs to happen soon!