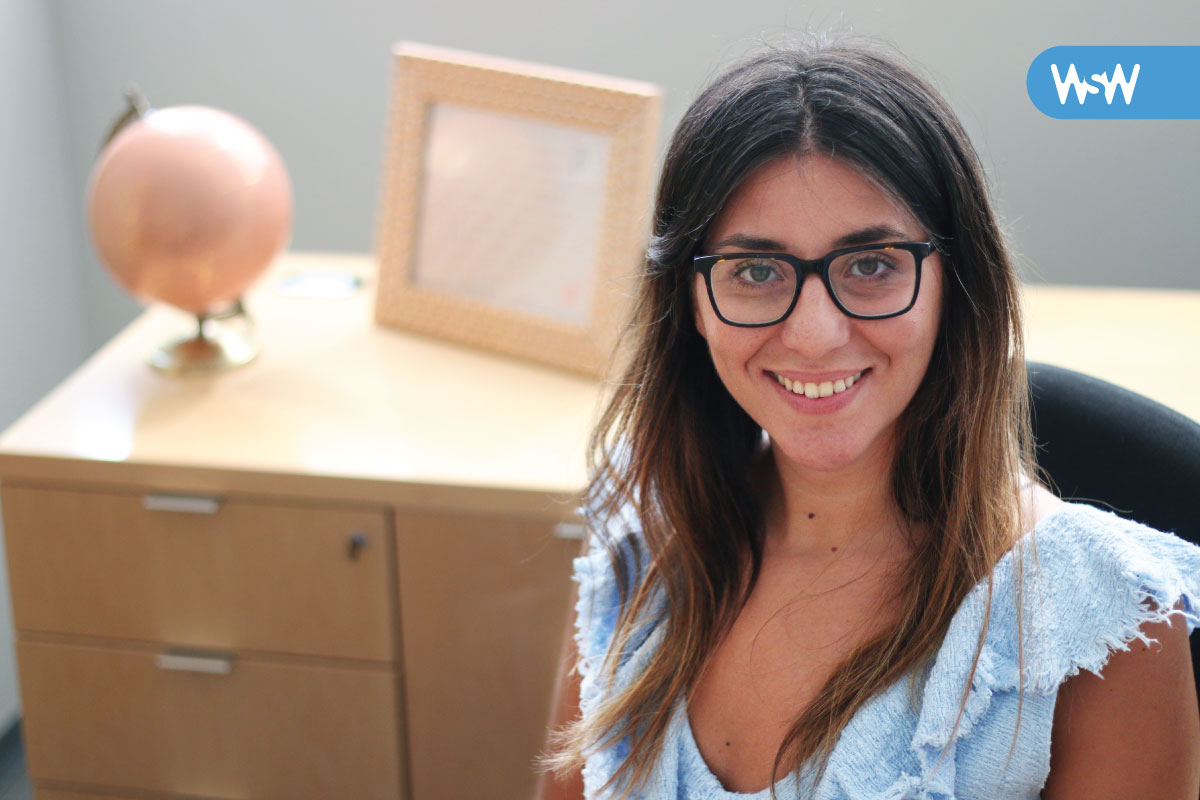 photo by Alyssa LaFaro
October 17th, 2018
When you were a child, what was your response to this question: "What do you want to be when you grow up?"
As the daughter of Latinx immigrants, there were only ever two possible answers to this question — doctor or lawyer. My sister wanted to be the doctor, and I was the one who loved to argue with my parents so, naturally, I became the hopeful lawyer.
RESEARCH IN 5 WORDS:

"Sanctuary is not a building."
Share the pivotal moment in your life that helped you choose your field of study.
During the summer of 2015, I spent about a month in Tucson, Arizona, volunteering with humanitarian aid organizations to help keep migrants alive during the border-crossing journey. While I was there, I noticed how important religion was for both aid workers on the U.S. side of the border and migrants undertaking the dangerous journey northward. Religion is everywhere on the borderlands — from the veiled women who protest Operation Streamline, to the Guadalupan altars that spring up on migrant trails, to the rosaries hung on mesquite trees next to abandoned backpacks and tattered shoes. It was that summer that I realized that I wanted to become an anthropologist who studies religion and migration.
Tell us about a time you encountered a tricky problem. How did you handle it and what did you learn from it?
For my dissertation project on sanctuary, I hope to work with two humanitarian aid organizations in the borderlands, one located in Arizona and the other in Southern Mexico. At the moment, I'm in conversation with both organizations to collaboratively design my project in a way that is mutually beneficial and rooted in an equitable partnership. We often hear of researchers who conduct community-based and participatory research, but we don't usually talk about the challenging and labor-intensive nature of this work. I haven't "handled it" yet, but in the process, I'm learning how to design and conduct research that supports rather than exploits migrant and activist communities.
What are your passions outside of research?
I love popular culture, celebrity gossip, and reality television. As academics, we're often looked down upon if we admit to these "guilty pleasures," but we have nothing to feel guilty about because this kind of shaming is so often sexist and elitist. If it's a Sunday night, I'm watching "Keeping up with the Kardashians." Academia can be so isolating, exhausting, and demanding of us. To survive in this field, it's crucial to care for ourselves, whether that looks like spending time with our loved ones, catching up on the latest "Bachelor" gossip, or watching Kim and Kourtney get into a shouting match.