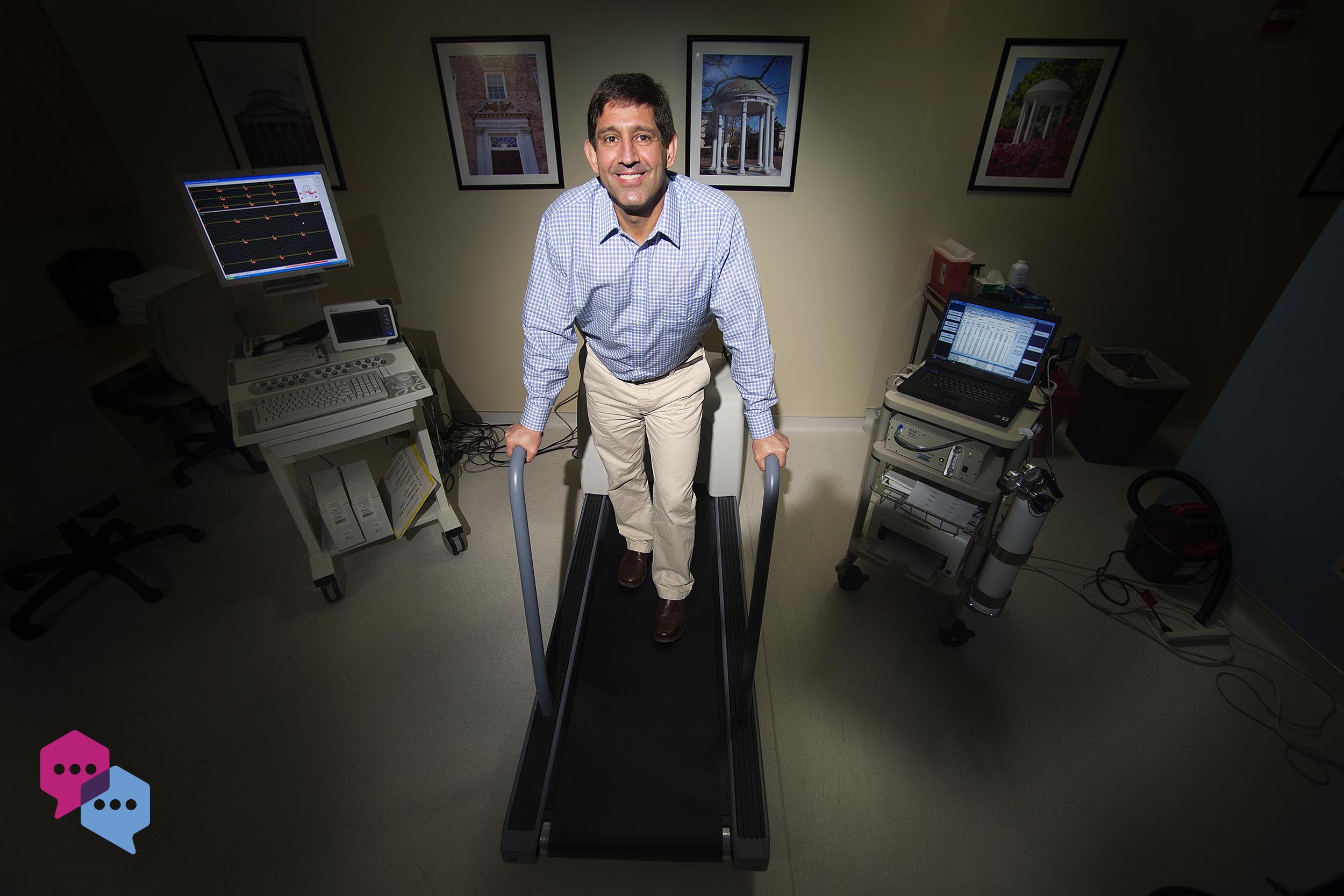 photo by Jon Gardiner
July 15th, 2020
Q: When you were a child, what was your response to this question: "What do you want to be when you grow up?"
A: As a child growing up in Brazil, I wanted to be a professional soccer player for the Brazilian National Soccer Team. Wearing the yellow shirt of the national team and playing with the best soccer players in the world was something I dreamed about every day.
Q: Share the pivotal moment in your life that helped you choose your field of study.
A: The idea of going to college and studying exercise science was a natural fit for me, but convincing my parents — both lawyers — was no easy task. My dad wanted me to work with him at his law firm, and he still gives me a hard time for not having listened to him. My high school P.E. teacher came to me and told me that I could be a great teacher and coach due to my knowledge of athletics, love for sports, and ability to teach and motivate my teammates. That conversation with him was the nudge I needed to have the confidence to pursue my exercise science career path.
Q: Tell us about a time you encountered a tricky problem. How did you handle it and what did you learn from it?
A: In the mid-90s, I was coaching one of the stages of the Brazilian National Triathlon Championships when I learned that members from another team were planning on sabotaging the race of one of my top triathletes. Their strategy was to box him in during the swimming leg of the race by surrounding him with members of their team. Hearing that, I had to figure out a strategy to protect him.
I ended up, reluctantly, asking a 6-foot-6-inch, 220-pound sprinter that my athlete had trained with back home to enter the race at the last minute. I asked him to protect his teammate from getting boxed in and beat up. He would swim quickly to the first buoy at the start of the race and let my triathlete pass him, and then would open his lengthy arms, stop swimming, and hold back the other swimmers for as long as he could.
The triathlete won the race, but my sprinter got run over by 300 other athletes and did not feel very good about being "sacrificed." The stress to use a strategy that was potentially unacceptable, unfair, and dangerous made me feel as if it was not worth it. I learned from this experience that winning at all costs doesn't always makes you feel like a winner. To this day, I still feel that we cheated. If I could go back in time, I would not have used the same strategy even though I knew the other teams were playing dirty against us.
Q: Describe your research in 5 words.
A: Exercise fights cancer, heals body.
Q: What are your passions outside of research?
A: Sports have always been a big part of my life. Swimming, soccer, volleyball, tennis, and Formula 1 are the sports I am most passionate about.