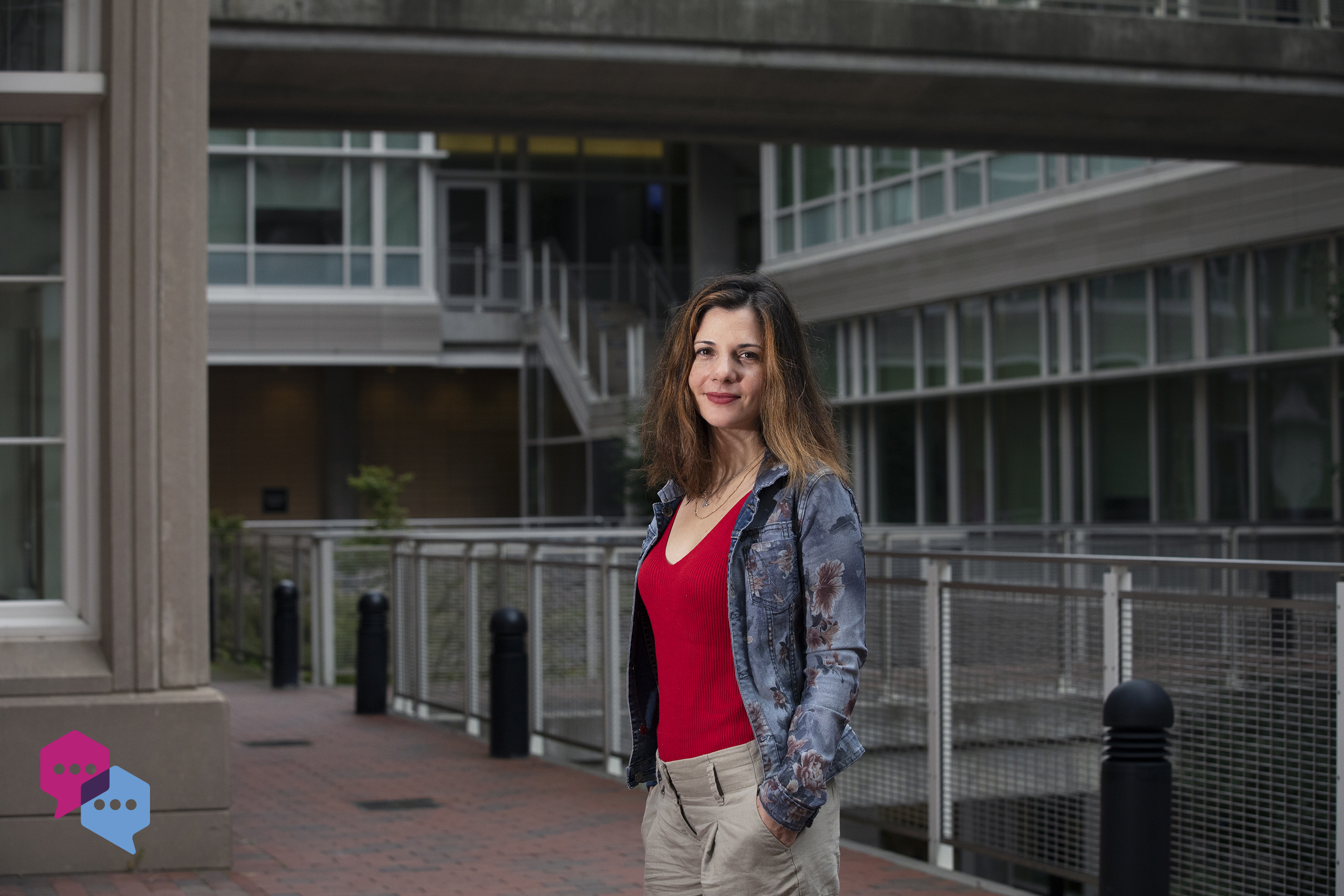 December 2nd, 2020
Q: When you were a child, what was your response to this question: "What do you want to be when you grow up?"
A: I went through phases: psychologist, novel writer and poet, house cleaner, English teacher. I grew up in Greece and was so lucky to have the best English teachers. I still engage in some way in most of these as an amateur. Now, as a grownup, I often think I could have studied linguistics. I find the structure of languages fascinating and aesthetically beautiful and calming — in the same way that math and physics are.
Q: Share the pivotal moment in your life that helped you choose your field of study.
A: I am not sure there was one pivotal moment. My father was a physicist and certainly passed onto me a love for the natural world and for observing and inquiring the physics all around us. Then, as a teenager, my best friend was a talented mathematician who made science look cool. Then physics became a calm, simple, and fun place in the whirlwind that is adolescence and human relationships, which are always complicated. That's what makes them so special, of course, but as a teenager and a young adult they were definitely harder to navigate.
Q: Tell us about a time you encountered a tricky problem. How did you handle it and what did you learn from it?
A: I once collaborated briefly with a very difficult colleague, who either put me down or blatantly ignored my contributions to a project I was supposed to be leading. After a lot of soul-searching and a crisis of confidence about what I was doing wrong, I made the decision to be less timid and just tell him what to do. It was tricky because, as a junior faculty member, you always feel you depend on more established people. I learned that you cannot negotiate on equal terms or collaborate with everyone. Some people are just bullies or difficult to get along with.
Q: Describe your research in 5 words.
A: Cooperation for new technology creation.
Q: What are your passions outside of research?
A: Running, swimming, and lifting weights. I recently got a puppy, so I enjoy spending time with him and training him. I read literature, as well as books on topics like politics and linguistics. The Greek summer, the islands, the Mediterranean Sea, and family and friends there are a huge recharge for me every year, though unfortunately not this summer. I love to spend time with my friends — especially now, with COVID-19, I am so appreciative of friends and of living in a more rural area, where people have yards and porches, and we can enjoy each other's company at a safe distance.