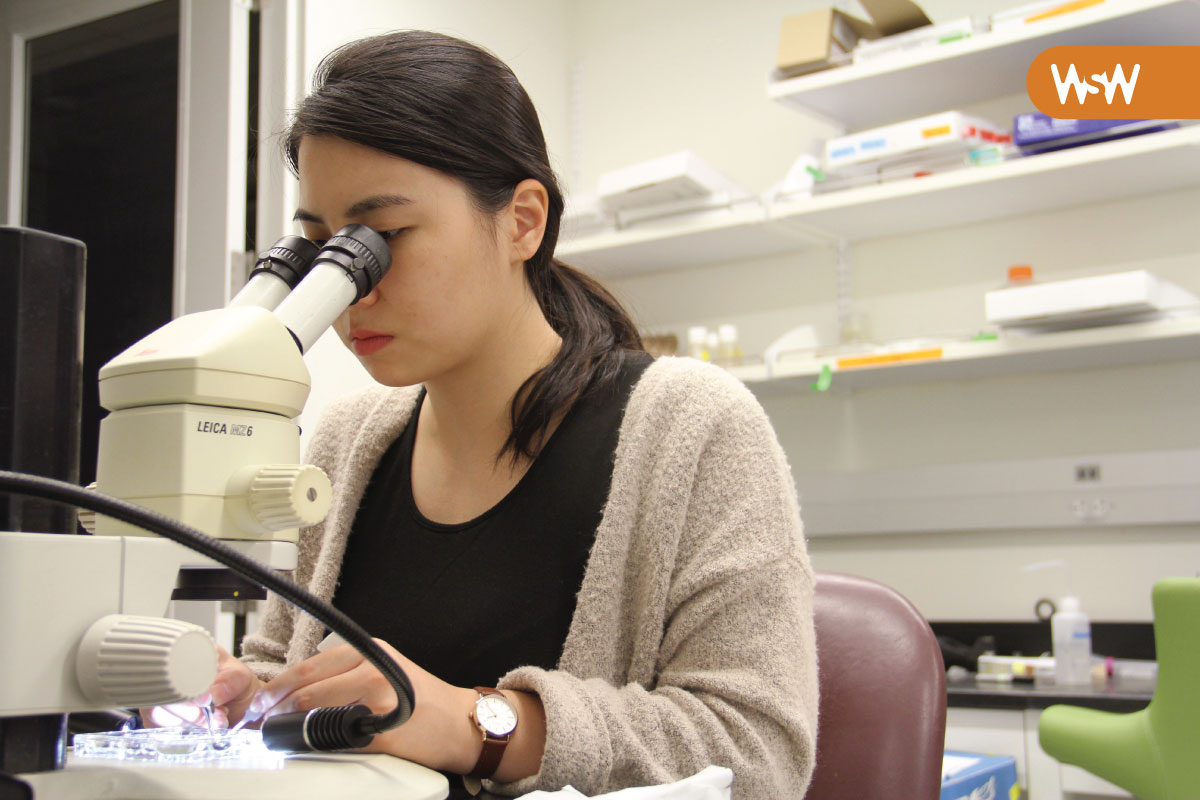 photo by Alyssa LaFaro
August 1st, 2018
When you were a child, what was your response to this question: "What do you want to be when you grow up?"
A doctor. I used to watch medical documentaries with my dad and tried to get a glimpse of everything that happened at the doctor's office whenever I visited. When I learned that heart disease ran in my family, I became even more interested in the medical field.
RESEARCH IN 5 WORDS:

"Not all histones are equal."
Share the pivotal moment in your life that helped you choose your field of study.
I've enjoyed science classes since middle school, but my passion for science really ignited during my ninth-grade biology class when I completed a frog dissection. My group members were squeamish about even touching our frog, but I was happy to volunteer. Before then, biology had seemed very hands-off and learning was only done through videos, lectures, and textbook readings. With the frog dissection, though, I felt that I was really interacting with biology for the first time and learning by doing, not seeing.
Tell us about a time you encountered a tricky problem. How did you handle it and what did you learn from it?
Last semester, I was running some gels in the lab, one of which came out completely blank. I must have made an error somewhere along the way, so I kept redoing the procedure — but without success. With some guidance from my graduate student mentor, I spent two weeks narrowing down the possible causes and eventually discovered my error. I felt the experience accurately resembled the roadblocks and delays that many scientists encounter when doing their research. I learned two important lessons: Proper care of supplies is very important as new supplies can quickly become unusable with the wrong care, and research is just as much about the small details as it is about the big findings.
What are your passions outside of research?
I destress by creating art, whether that be through charcoal, pencil, watercolors, or tablet. Although the sciences involve a lot of creativity, sometimes I need an outlet that allows me to work with colors and lines rather than experimental design. Luckily, I've found a way to combine my love for biology with art by becoming a design editor for the undergraduate research magazine, Carolina Scientific.