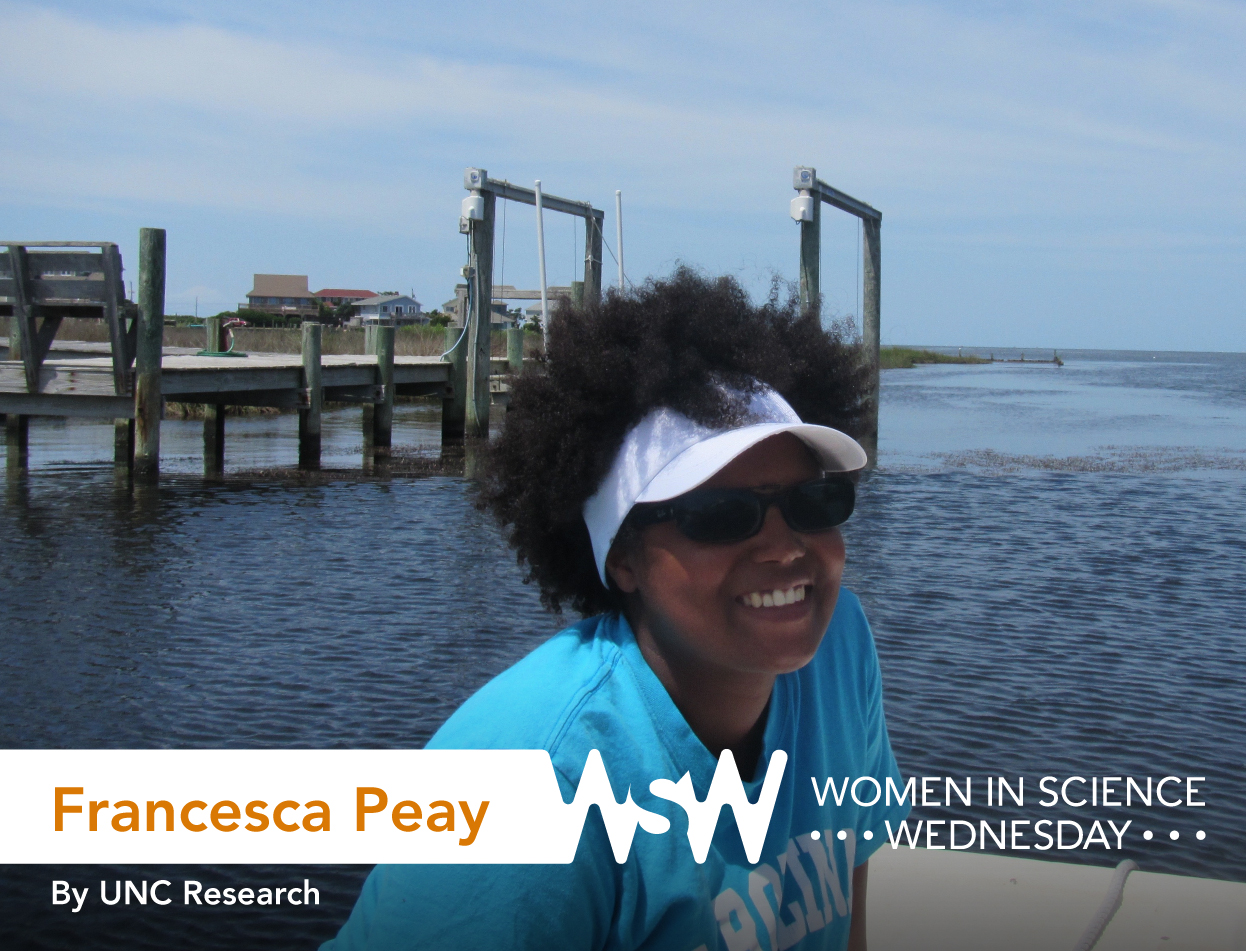 Photo courtesy of Francesca Peay
February 10th, 2016
When you were a little girl, what was your response to this question: "What do you want to be when you grow up?"
Ever since I can remember, I have always been fascinated by the ocean and its creatures. I would pore over books about giant squid and deep sea fish because I thought it was amazing how animals could be so elusive to humans, despite all of our advanced technology. When I was about 9, I decided that I would devote my life to capturing the first video of a live giant squid in its natural habitat. Unfortunately, some researchers in Japan had already beat me to it.
Describe your research in five words.

Beach houses and sand dunes.
What made you want to be a scientist?
The sense of discovery and delving into new territory really fueled my love for science. I grew up near Washington, D.C., and spent a lot of time at the Smithsonian Museum of Natural History. I watched copious amounts of programs on the National Geographic, Discovery, and Animal Planet channels. I was always craving new information about the natural world and how it works.
What's the coolest thing that has happened while you were doing research?
During my very first week of doing any type of research ever, I had the opportunity to go on a shark tagging trip near Beaufort, North Carolina, where we would catch sharks on a long-line and record their species, measurements, and sex. It took us about eight hours to catch our first shark, and I could feel the excitement rushing down my spine as I saw the gray shape being pulled up from the murky water. I had seen sharks before on T.V. and up close in aquariums, but when we finally pulled the shark onto our little skiff, I felt my heart stop. It was an Atlantic sharp nose shark — definitely no "Jaws" — about two feet long. What really struck me was its eye. Its piercing glare looked right at me, like a cat's eye when it sees prey. Seeing that animal out of water, only inches away from me, was when I realized that I was living a childhood dream, doing research like my idols on Animal Planet. I hadn't absorbed how real it all was until that moment, and it just made me excited to continue studying what I love. Now I study different things like dunes and coastal property, but that moment will always be a poignant one for me.
What advice would you give to up-and-coming female researchers in your field?
Have confidence in yourself. You can't always know everything, but that's okay. Learning happens all throughout life, so embrace what you know today and strive to discover something new tomorrow. Own who you are, how you learn, and the knowledge you possess.