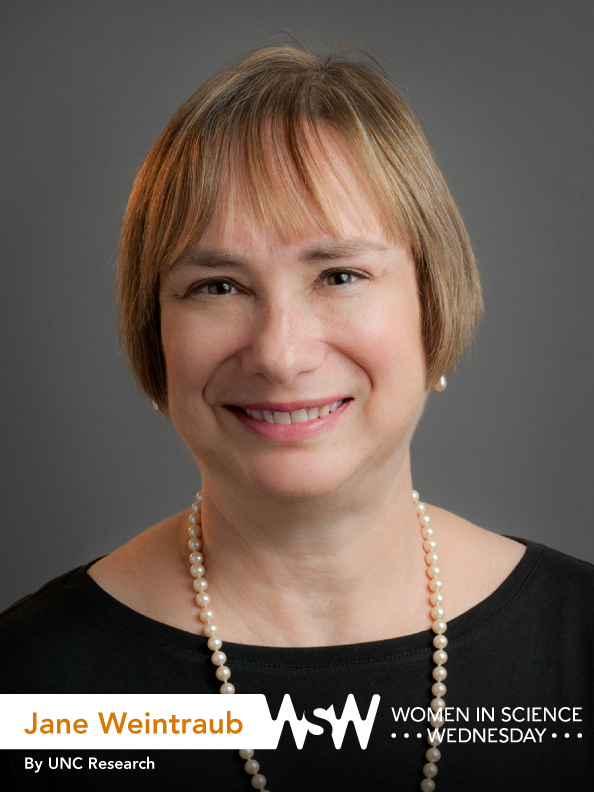 Photo courtesy of Jane Weintraub
June 8th, 2016
When you were a little girl, what was your response to this question: "What do you want to be when you grow up?"
As a young child, I wanted to be an artist because I loved spending time painting and drawing.
Describe your research in five words.

"Finding ways to prevent cavities. "
What made you want to be a scientist?
The first time I looked into a microscope in seventh grade, I knew I wanted to be a scientist. In college, I majored in biology and geology and minored in art. My "aha" moment was when I discovered that a career in dentistry was a great combination of art and science — dentists prevent and treat disease as well as create esthetically pleasing smiles — and an opportunity to work with people and improve health.
What's an interesting thing that happened while doing research?
While researching use of fluoride varnish (FV) to prevent early childhood tooth decay, we had a test group of children who had FV painted on their teeth every six months for two years; and a control group, who did not. During the course of the study, it was discovered, to our astonishment, that some of the tubes of FV contained placebo varnish that was meant for someone else's research project. I thought the study was ruined and lost a lot of sleep.  However, with the help of our analytic team, we determined who received the placebo varnish. The findings provided the important scientific evidence base that prompted widespread use of FV to help reduce early childhood tooth decay nationwide.    [block:views=story_art-big_art_2]
What advice would you give to up-and-coming female researchers in your field?
I love this line from a "Frank and Ernst" cartoon, but popularized by former Texas Governor Ann Richards: "After all, Ginger Rogers did everything that Fred Astaire did. She just did it backwards and in high heels." Think big about how you can advance knowledge and help society. There is no substitute for hard work. Peer mentoring is important, too, especially if you are facing gender or other barriers.