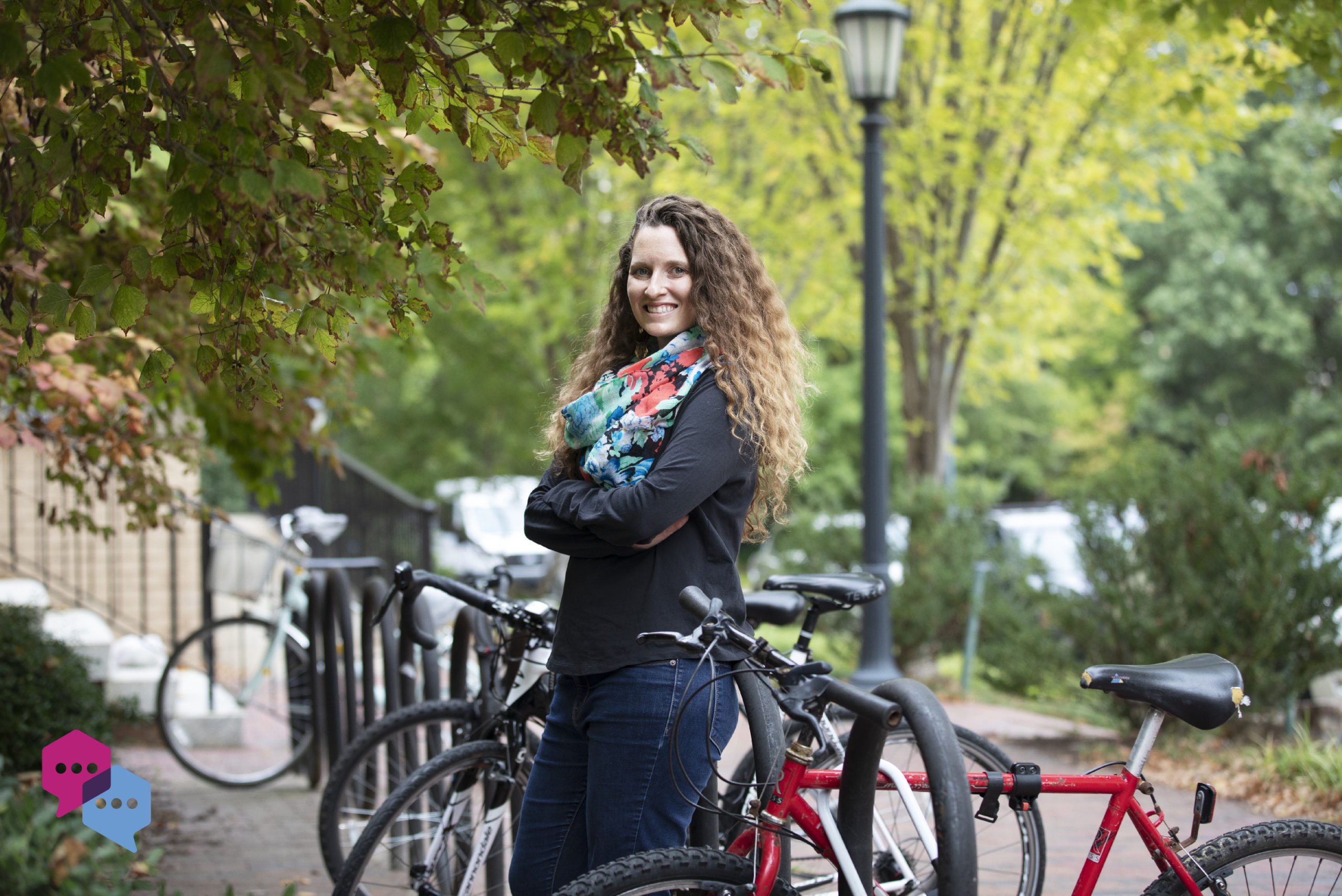 photo by Alyssa LaFaro
February 5th, 2020
Q: When you were a child, what was your response to this question: "What do you want to be when you grow up?"
A: I wanted to be a physician like my dad. But when I was 16, I fainted during a routine blood test. I knew then that I was destined for a less "bloody" career. I still cover my face during the gory parts of movies!
Q: Share the pivotal moment in your life that helped you choose your field of study.
A: From my first day as an undergraduate, I knew I wanted to do something related to public health, but I wasn't sure in what capacity. While obtaining my master's in environmental health, I researched heavy metal poisoning in occupational and residential settings. Post-graduation, I interviewed for an applied epidemiology fellowship focused on the then-emerging opioid overdose crisis in North Carolina. Heavy metal and drug poisonings don't have all that much in common, but I decided to go for it. Since that moment, I have pursued a career in injury epidemiology. Now, my focus has since changed from drug overdoses to transportation-related injuries.
Q: Tell us about a time you encountered a tricky problem. How did you handle it and what did you learn from it?
A: I had a difficult time narrowing down the thesis of my dissertation. I ran five to 10 different half-baked ideas by my advisor while making very little progress. Rather than wasting more time, he recommended I start putting my various ideas on paper. As soon as I began writing, my research started to coalesce. Since then, I always find that writing something — anything — keeps me from getting stuck on challenging tasks. This has been extremely helpful for writing grant proposals.
Q: Describe your research in 5 words.
A: Creating safe streets for all.
Q: What are your passions outside of research?
A: My dog Evie and my partner, in that order (just kidding, Sam). Since my job keeps me mainly indoors, I prioritize spending some time outside every day — running, hiking, or just sitting outside with a book. Also, I am a firm believer in taking a break from work and email. About once a year, I take a vacation in which I go off the grid for a week or so. This year, my partner and I will backpack across northern Spain.