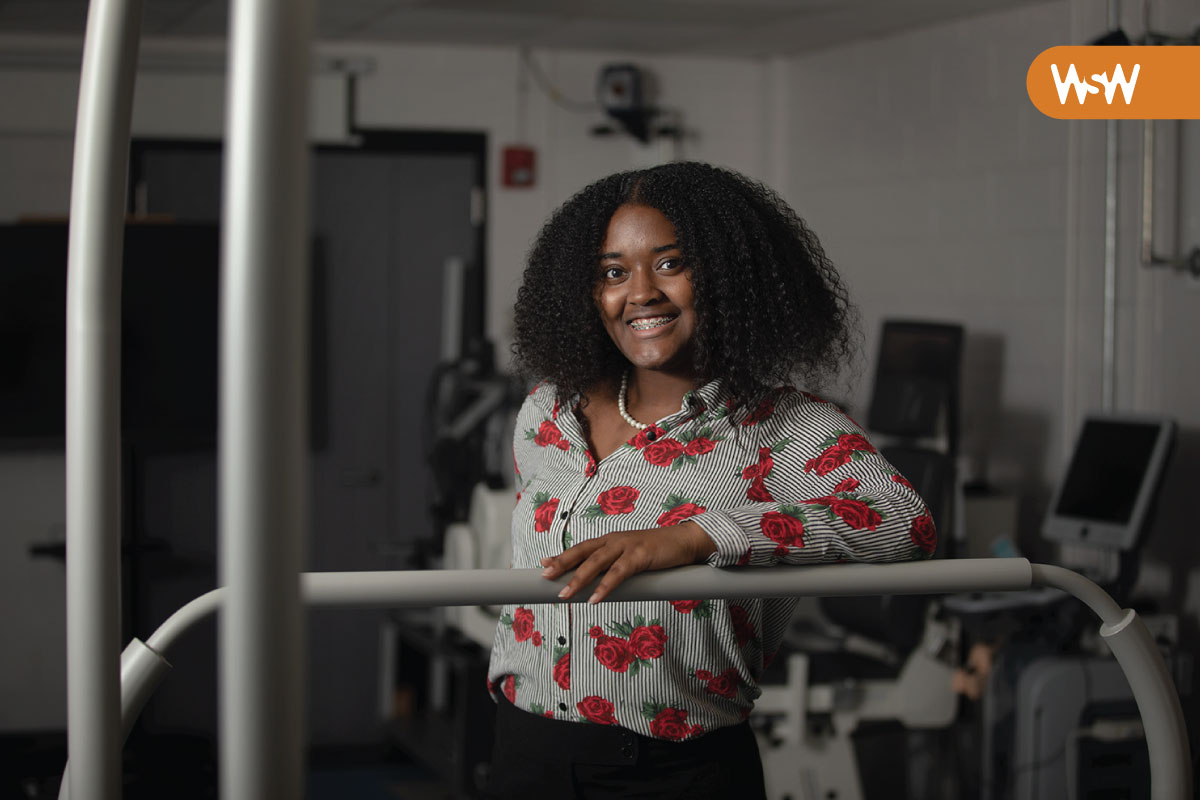 photo by Megan May
December 5th, 2018
When you were a child, what was your response to this question: "What do you want to be when you grow up?"
An entertainer. I loved to sing and dance — and I still do. It became more recreational once I grew old enough to understand the financial barriers associated with a performance arts education. This was around the same time I had the realization that I am good at math, so I switched to aspiring to be a math professor.
RESEARCH IN 5 WORDS:

"Returning abilities to the disabled."
Share the pivotal moment in your life that helped you choose your field of study.
I interned at a childcare facility during my junior and senior years in high school. I wanted to work with and observe children with disabilities in and out of the classroom. Seeing the obstacles they faced on a daily basis, their physical limitations, and the way they looked at the other children doing things they couldn't do really touched my heart. That experience inspired me to explore the field of rehabilitation engineering and become more familiar with the world of assistive devices.
Tell us about a time you encountered a tricky problem. How did you handle it and what did you learn from it?
The trickiest problem that I have encountered — and continue to encounter — is time management. I am a full-time student, research assistant, Chancellor's Science Scholar, member of Honors Carolina, and vice president of the National Society of Black Engineers. Sometimes it feels like there aren't enough hours in the day to accomplish everything I want. It took me a while to truly get organized. Organization and self-discipline are key. This journey has taught me the importance of balance and self-care. On top of my many duties, I still have an obligation to take care of myself.
What are your passions outside of research?
I will always have a passion for the performing arts, especially singing and dancing. I love music, and in the stressful world that surrounds STEM pursuits at Carolina, it's important to have that type of escape.