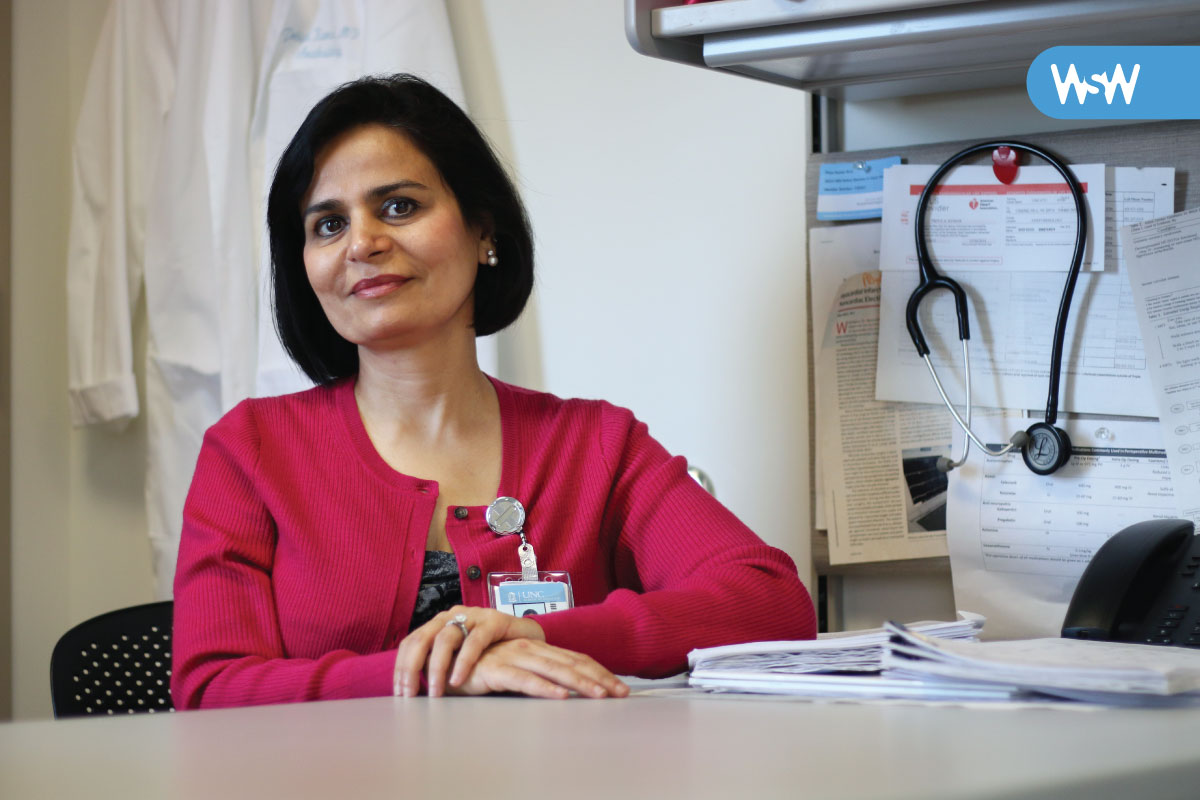 January 2nd, 2019
When you were a child, what was your response to this question: "What do you want to be when you grow up?"
At first, I wanted to be an astronaut, but being an animal lover, I switched to veterinarian. I was promptly talked out of it. In India, during those times, my parents believed veterinary medicine wasn't a "noble" enough profession.
RESEARCH IN 5 WORDS:

"Protecting the heart during surgery."
Share the pivotal moment in your life that helped you choose your field of study.
My father is a survivor of a severe spinal cord injury. Much of my early childhood was occupied by dreams that science would eventually find a cure for neuronal injury so that my dad would walk again. Because of his condition, constant interactions with hospitals, physicians, and scientists helped steer my career choice towards medicine. Although it is not my field of study, even today, I continue to be hopeful that advances in neuroscience would perhaps enable my dad, and many others, to walk again.
Tell us about a time you encountered a tricky problem. How did you handle it and what did you learn from it?
I am a full-time clinician turned clinical researcher. Often, in patient care, we use clinical judgment to deviate from "routine practice" and offer a treatment based on a patient's unique circumstances. Early in my career, I wondered if such clinical interventions should be studied further as research projects. But due to the labor-intensive and time-consuming nature of research, busy clinicians like me find it hard to invest time to singlehandedly conduct large clinical trials. I realized early on that through collaboration with like-minded colleagues, we could divide and conquer larger projects. I have learned that nurturing one's curiosity, collaborating with colleagues, and looking beyond initial frustrations can eventually be quite rewarding.
What are your passions outside of research?
I love experimenting with ingredients and recipes to create healthy dishes for friends and family. Watching others enjoy my culinary experiments is gratifying and relaxing. Maybe someday I will have my very own food truck to drive around and feed a wider audience!