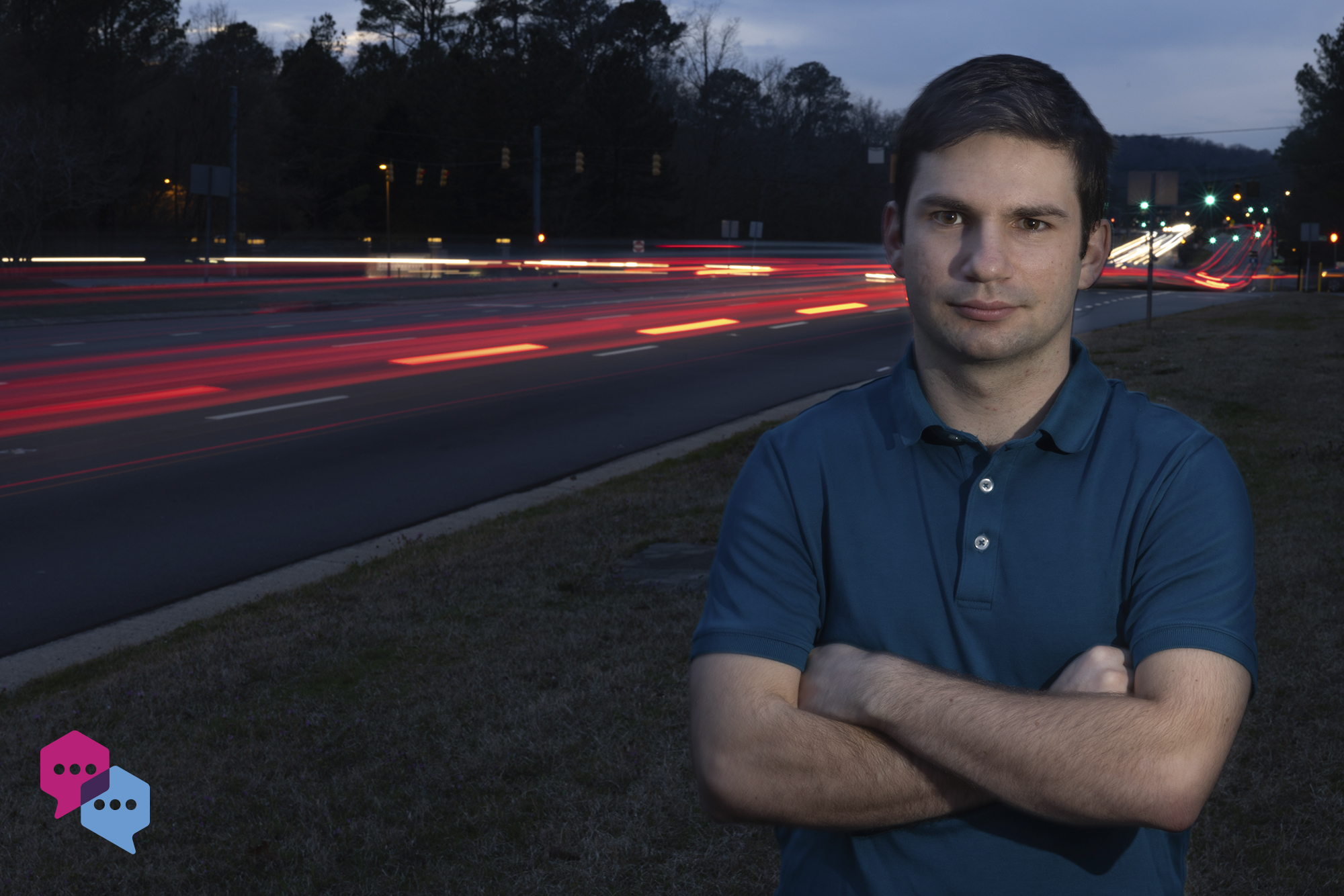 photo by Andrew Russell
March 22nd, 2023
Adam Dameron is a junior majoring in operations and statistics within the UNC College of Arts and Sciences. He uses machine learning, data science, and artificial intelligence to predict the types of human trafficking victims a country will experience — work he hopes will help political leaders implement policies and strategies to fight human trafficking globally.
Q: How did you discover your specific field of study?
A: The year before I enrolled at UNC-Chapel Hill, I learned about the problem of human trafficking, especially those involving children, through my experiences in education and childcare — and I wanted to learn how this could be prevented. I've worked with children who have been victims of these sorts of crimes, and I wanted to help. While doing some searching online, I discovered that there was a plethora of research that outlined the risk factors for trafficking and the best ways to treat victims. But there was little to no research that discuss how the crime occurred. I wanted to know how and where the victims were being transported and how the perpetrators were able to stay well-hidden.
In short, there was no data to make any models or predictions like there was for the trafficking of drugs or firearms — and that led me to realize that law enforcement officials and policymakers have no concrete findings to base legislation on. I am currently seeking to fill this gap in knowledge by using the skills I have gained at Carolina. I am developing predictive models using machine learning and artificial intelligence. These models predict the types of human trafficking victims leaders can expect in their countries and track how victims change as countries develop or experience setbacks like natural disasters and civil unrest.
Q: Academics are problem-solvers. Describe a research challenge you've faced and how you overcame it.
A: Having an initial goal that was too specific. Initially, I wanted to focus my research on trafficking within the United States, but I was quickly met with very little data, and the quality data that does exist required me to have a PhD to access it. It was incredibly frustrating to realize that I could not have the impact I had hoped. But I continued widening the scope of my research idea until it became achievable.
Q: Describe your research in five words.
A: Artificial intelligence saves trafficking victims.
Q: Who or what inspires you? Why?
A: Teaching children. Becoming a positive role model for kids has provided me with a strong sense of inspiration that I have yet to recreate in any other setting. My experience in education has given me so much joy and has helped me discover my love of helping others. My love of math and statistics collided with this, and now I am doing research that combines my quantitative skills with my drive to help others.
Q: If you could pursue any other career, what would it be and why?
A: Despite how much fun I'm having while doing it, human trafficking research is not my dream job. In the years I've spent working in childcare and education, I've seen firsthand many of the issues that exist in the field such as staffing shortages, inadequate supplies, and student retention. I've been fortunate to have the opportunity to apply my knowledge of operations research and statistics to create models to help solve these problems.
I'd love to make these models for educational settings and implement strategies to improve classrooms, schools, and entire school systems. Statistical modeling has yet to be applied to the field of education, and I hope to be among the leaders of its implementation.