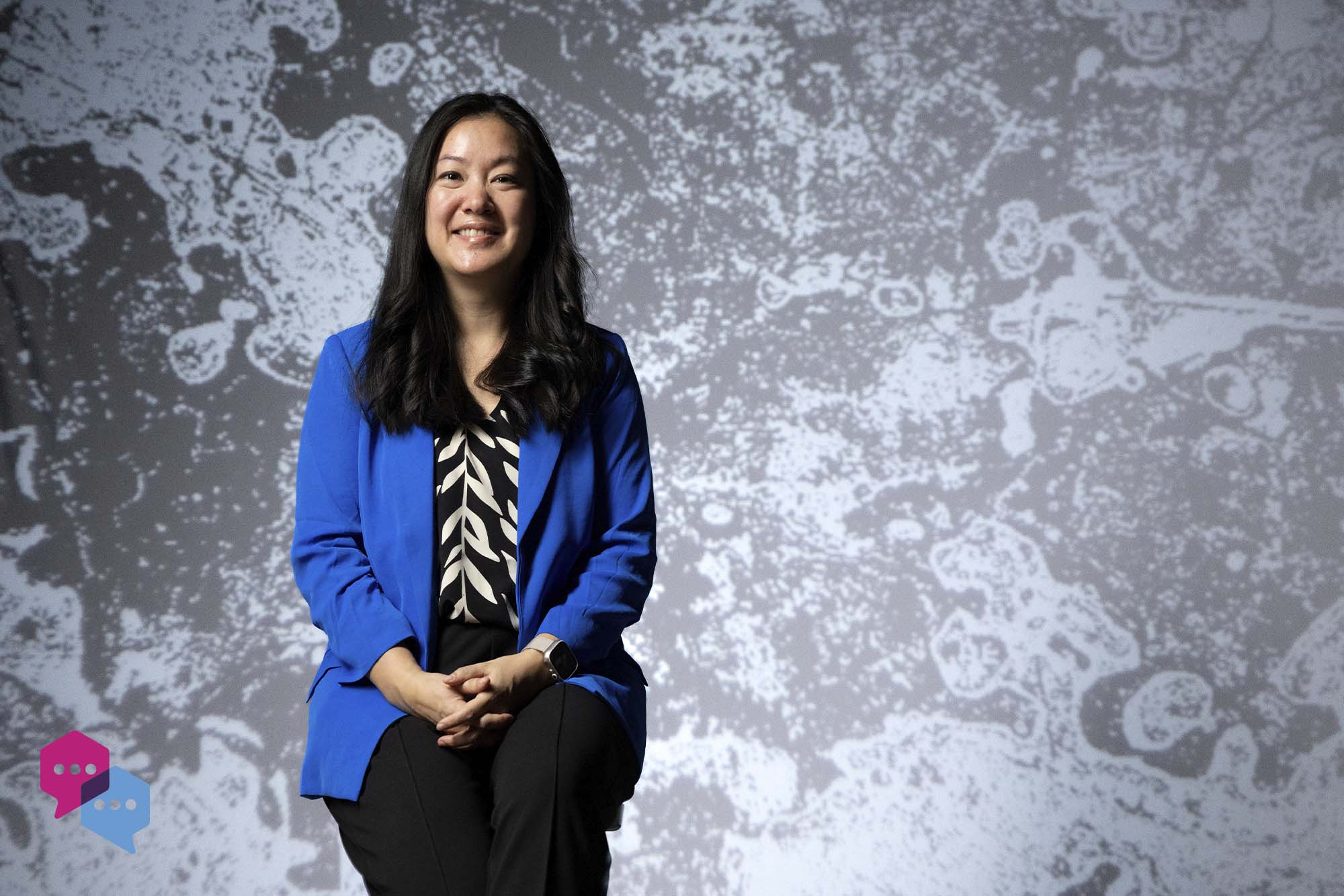 January 11th, 2023
Angel Hsu is an assistant professor in the Department of Public Policy and the Environment, Ecology, and Energy Program within the UNC College of Arts and Sciences. She applies data-driven approaches to evaluate climate and environmental policy, primarily at the state and local levels.
Q: How did you discover your specific field of study?
A: I spent the summer after my freshman year at Wake Forest University conducting chemical ecology research in the lowland rainforests of Costa Rica. It was an extraordinary, formative experience: adventuring deep into the rainforest to find a particular plant specimen along with the caterpillars feeding on it to bring back to the lab. That summer's work planted and nurtured in me a love of scientific inquiry and research — and a fear that the forest where I had lived would not exist in the future without conservation policies to protect it. When I returned to college for my sophomore year, I decided to study political science and biology so I could use my training in the hard sciences to make evidence-based environmental and climate policy.
Q: Academics are problem-solvers. Describe a research challenge you've faced and how you overcame it.
A: I believe in using a multidisciplinary approach to solve pressing, urgent environmental issues like climate change. No one discipline gives us all the tools we'll need to avoid the most dangerous effects of global warming. The multifaceted, complex, and "super-wicked" nature of climate change means that we all have to work together to develop solutions, bringing our different disciplinary training and perspectives to the table. I adopt this approach in my research and group, The Data-Driven EnviroLab, so I'm frequently calling upon others from different disciplines to collaborate.
This collaborative approach is often more difficult and slower than working alone or with people in one's own academic field. The key to overcoming multi- and interdisciplinary hurdles is to have humility in recognizing what you don't know and reaching out to others for help. I've made some wonderful friends and colleagues in various disciplines — from soil science, to engineering, to public health — just from reaching out and asking people to work together on an environmental problem.
Q: Describe your research in five words.
A: Data drives sound climate policy.
Q: Who or what inspires you? Why?
A:I am impressed again and again by climate youth activists like Greta Thunberg, Vanessa Nakate, and others, who are taking climate action into their own hands and are loudly holding national and global leaders accountable for their action and inaction. In 2020, I had the opportunity to speak at the World Economic Forum's Annual Meeting in Davos, Switzerland, where business and government leaders were clamoring to get selfies with Greta. This was testament to the traction she's getting in pressuring leaders to act on climate change.
Q: If you could pursue any other career, what would it be and why?
A: I would be a food critic since I love food and experiencing different food cultures. I originally had thought professional chef, but what I really like to do is eat rather than cook.