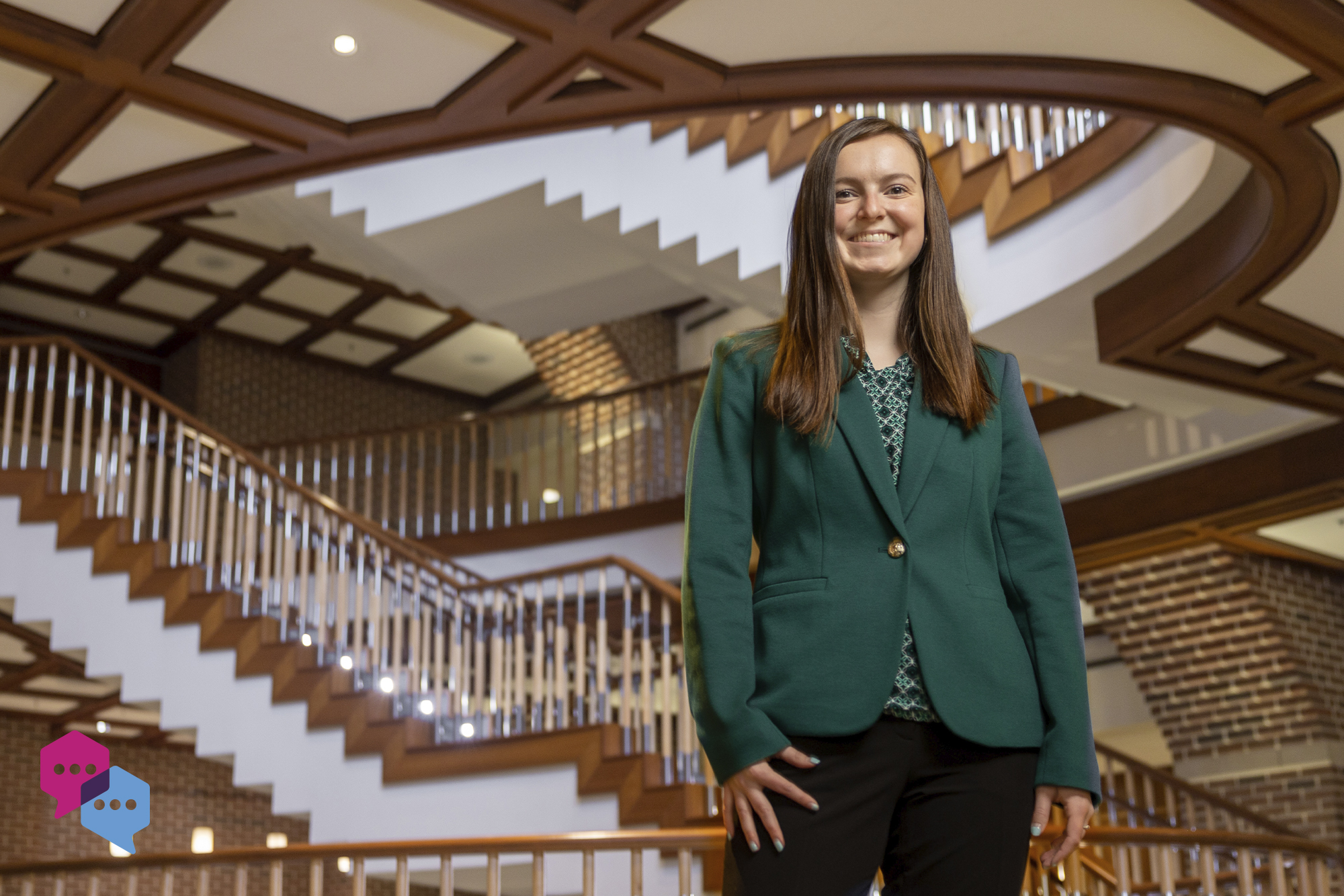 photo by Andrew Russell
July 13th, 2022
Colleen McCann is a rising senior majoring in biomedical and health sciences engineering and minoring in chemistry within the UNC College of Arts & Sciences. She studies how protein malfunction leads to diseases, such as heart failure and Alzheimer's disease.
Endeavors recently spoke with McCann to learn what inspired her to pursue her field, how she's overcome obstacles, and a little about her life beyond academics.
Q: When you were a child, what was your response to this question: "What do you want to be when you grow up?"
A: When I was in elementary school, I dreamed of becoming an Olympic gymnast. I started gymnastics when I was 4 years old, and I loved developing and perfecting new skills.
Of course, being an Olympic gymnast was more of an aspirational goal as opposed to a lifelong pursuit. I also set my sights on being a doctor as I looked up to the female doctors that I encountered. I realized I enjoyed math and science more than other subjects. When I learned more about human physiology, I was fascinated by the complexity of the body and wanted to learn more about it. In addition, I have always enjoyed helping people. Becoming a doctor seemed like the perfect way to combine my passions for learning and serving others.
Q: Share the pivotal moment in your life that helped you choose your field of study.
A: When I was young, my grandmother was diagnosed with Alzheimer's disease. News like this is devastating. Her situation opened my eyes to the world of medical research and the incredible treatments and therapies that can be developed by the scientific community. I was quite motivated to join that community. In my field, research forms the first steps in curing diseases that currently have limited solutions.
Q: Tell us about a time you encountered a tricky problem. How did you handle it and what did you learn from it?
A: In my lab, we perform an experiment called a polymerase chain reaction (PCR) to determine the genes carried by our murine models, which are used to study a variety of genes and diseases. Sometimes, the PCR samples become contaminated with extraneous DNA, rendering the entire experiment invalid. Because of this, my lab colleagues and I must figure out the source of contamination. To solve the problem, we developed a process to test and replace each PCR reagent individually and repeat the experiment until we achieve a non-contaminated PCR.
Q: Describe your research in 5 words.
A: Studying proteins to diminish disease.
Q: What are your passions outside of research?
A: Continuing dance throughout college has kept me grounded and has provided an outlet to destress and express my creativity. In addition to dance, I volunteer at the UNC Medical Center, participate in campus ministry, and spend time with friends and family, likely outdoors. My life is pretty busy, but I love the excitement and fulfillment that comes with this involvement.