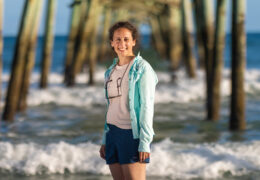 Jana Haddad uses physics to study how living shorelines affect ocean waves and could stem the tide of coastal erosion.
June 1 marked the start of the 2020 hurricane season — and it's slated to be an active one. In this Q&A, UNC researcher Rick Luettich talks about this year's above-average hurricane forecast, the impact these storms have on inland populations, and how COVID-19 may affect vulnerable communities.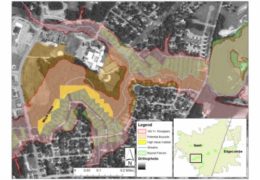 Image courtesy of David Salvesen
How one UNC researcher aims to limit flood risk through floodplain buyouts.