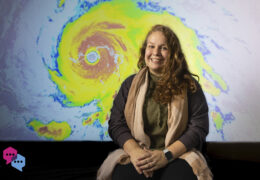 photo by Andrew Russell
Caela O'Connell studies how people relate to social and environmental problems.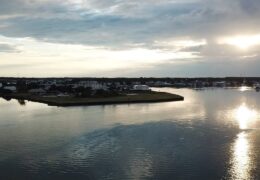 The record-breaking 2020 Atlantic hurricane season included 30 storms, and while North Carolina managed to dodge the 12 hurricanes that made landfall, that won't always be the case in the future. A team of interdisciplinary researchers at UNC is combining their expertise in areas like human health, ecology, and urban planning to create a long-term holistic plan helping vulnerable communities prepare for the next generation of extreme weather events.
June 1 marked the start of the 2020 hurricane season — and it's slated to be an active one. In this Q&A, UNC researcher Rick Luettich talks about this year's above-average hurricane forecast, the impact these storms have on inland populations, and how COVID-19 may affect vulnerable communities.