With enthusiasm and ingenuity, Bret Devereaux reexamines the success of the Roman Empire.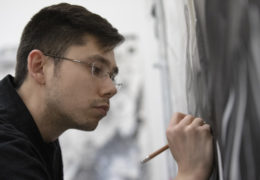 During his deployments to Afghanistan in 2012 and 2014, Reuben Mabry relied on his artwork for respite. Now a master's student in UNC's studio art program, he uses his eight-year career in the U.S. Army as the foundation for his work, creating paintings about the indoctrination of military members.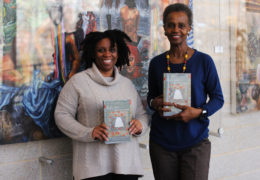 Photo by Alyssa LaFaro
How a book inspired two UNC professors to discuss belonging and home in African diaspora communities.