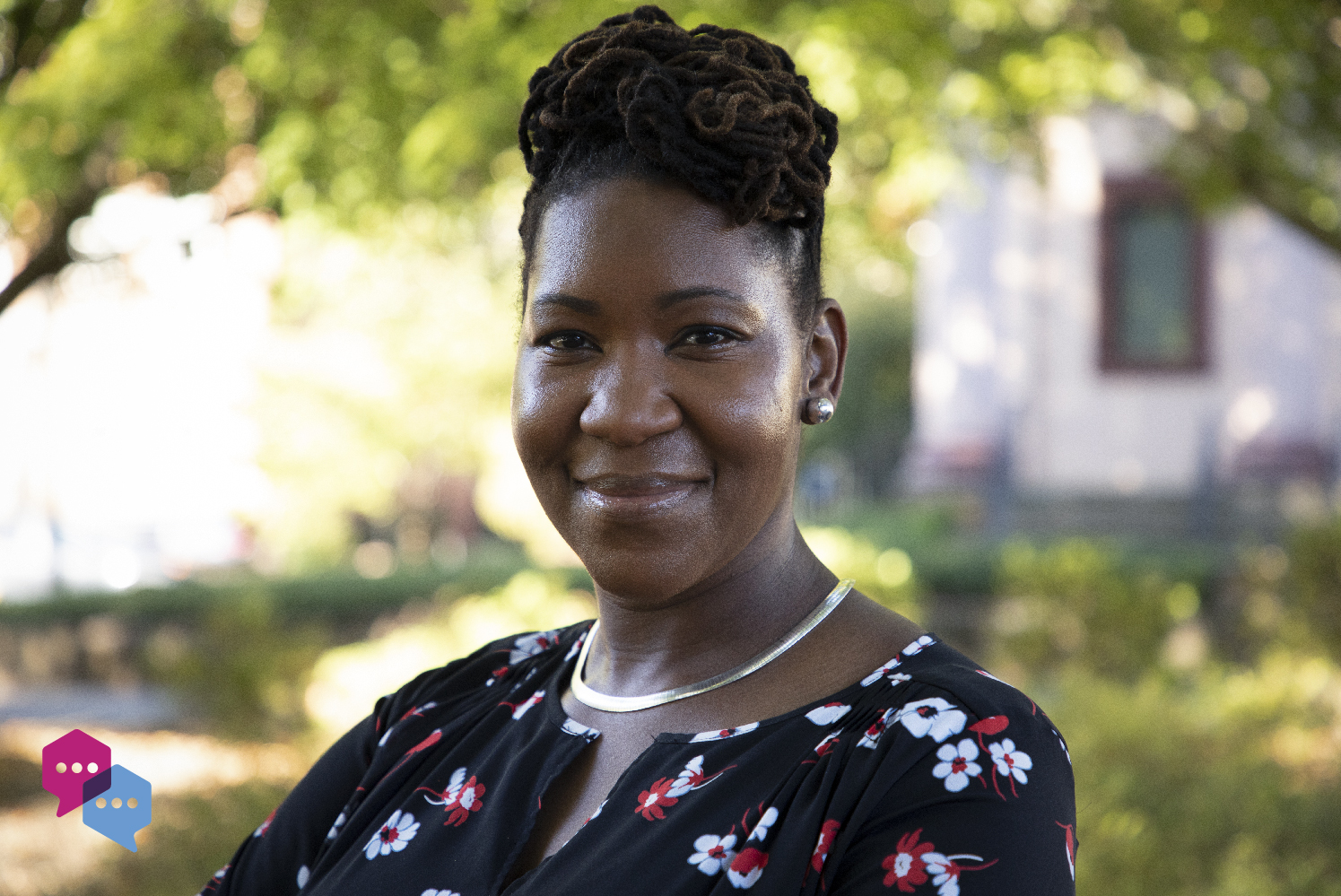 photo by Alyssa LaFaro
November 8th, 2019
Q: When you were a child, what was your response to this question: "What do you want to be when you grow up?"
A: In 10th grade, I remember being advised to be a medical doctor, and so that is what I thought I wanted to be. I had written a research paper arguing why we should embrace new technological advancements in medicine, specifically neonatology, which could help save the lives of premature babies. My teachers and advisers were impressed and raved about this to my mom. As a result, everyone was convinced that I should go to medical school. Funny enough, I had also written a persuasion research paper focused on why the death penalty should be abolished. It provided statistical evidence and theories, but it must not have been as convincing.
Q: Share the pivotal moment in your life that helped you choose your field of study.
A: While taking microbiology during my junior year of college, I realized that a career in medicine would be difficult for a germaphobe. Soon after, I switched universities and chose what I thought was a practical major: business. I finished my bachelor's and went on to work in accounting, but I realized that I needed a reset. After having my kids, I had the opportunity to choose a new career path. I knew I wanted to help people and create change in the world.
I volunteered as a research assistant to explore the possibility of becoming a psychologist or a counselor. The goal of the research project was to examine the steps involved in the diagnosis of youth within the justice system. I realized I would be somewhat ill-equipped to fix systemic problems that were related to social and economic factors and needed to gather expertise to understand how we implement and change policies to create effective outcomes.
Q: Tell us about a time you encountered a tricky problem. How did you handle it and what did you learn from it?
A: For a class, I was assigned as a teaching assistant to lead a discussion. The students attended the professor's lectures on Mondays and Wednesdays and then my discussion section on Friday. While these were meant for reviewing the topics presented during lectures earlier in the week, the professor was often off-schedule. This meant that the students were not introduced to the material necessary for them to complete their writing assignments or have a discussion. I solved the problem by creating mini-lectures on the material during the discussion section. We had only 50 minutes, but I managed to introduce them to the material, gave them time to discuss, and then helped them use those conversations as a starting point for their writing assignments. The students really appreciated this approach.
Q: Describe your research in 5 words.
A: "Effective policy outcomes for all."
Q: What are your passions outside of research?
A: I recently had to make some changes to my diet due to health problems, which has led me to learn more about how food is processed and the difference between foods marketed as "healthy" foods and foods that are actually good for you. I also really enjoy reading because it transports you into another world. Current reads include "Americanah" by Chimanda Ngozi Adichie and "The Plant Paradox" by Steven Gundry. I also enjoy being outdoors — hiking, kayaking, snorkeling, diving, biking. Honestly, if it wasn't inconvenient, I would probably live outside. I haven't been camping yet, though.