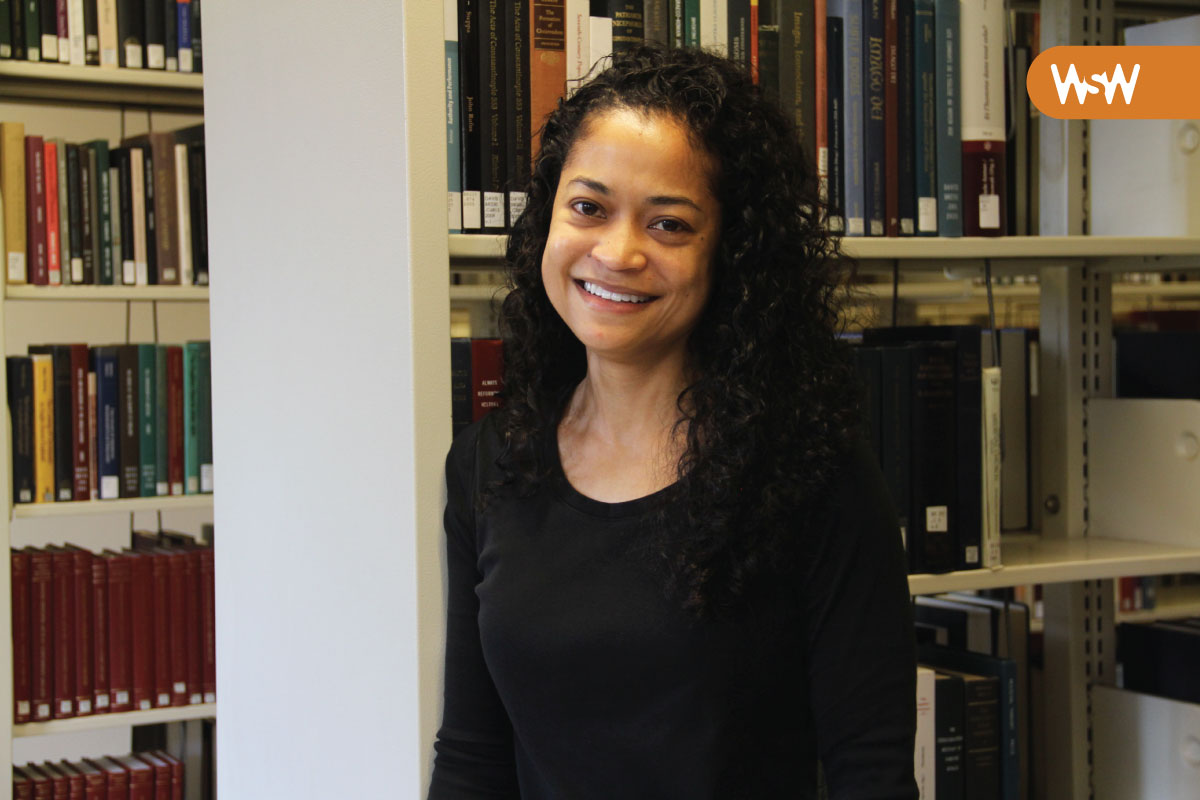 photo by Alyssa LaFaro
August 15th, 2018
When you were a child, what was your response to this question: "What do you want to be when you grow up?"
Depending on the day, my answer may have been astronomer, artist, teacher, scientist, doctor, or prima ballerina. As a research data archivist, my various childhood curiosities have been satisfied — I am lucky enough to be able to interact with researchers from all corners of the UNC campus from political science to the health sciences, but I am still trying to figure out how to break into the ballet world.
RESEARCH IN 5 WORDS:

"Research data sharing is caring."
Share the pivotal moment in your life that helped you choose your field of study.
I definitely took the scenic route to finally arrive at information science. It took me five degrees — an A.A.S. in electronic systems technology, a B.A. and M.A. in art history, an M.S. in information science, and finally a Ph.D. in information and library science (still in progress) — a military stint, a supportive family, and many mentors to figure out how I could best align my interests and talents with work that is both important and fun.
Tell us about a time you encountered a tricky problem. How did you handle it and what did you learn from it?
Trying to convince researchers to add data management and sharing to their already exhaustive laundry list of tasks! Without tangible incentives to share data, it has been essential that I and other archivists articulate the benefits of data sharing to both the researcher and the scientific community as a whole. Engaging directly with researchers to understand their existing practices and obligations has been critical to our development of tools, services, and training that most effectively and efficiently address researchers' data management and sharing needs.
What are your passions outside of research?
My family. They give me much needed perspective when things at work get tough.