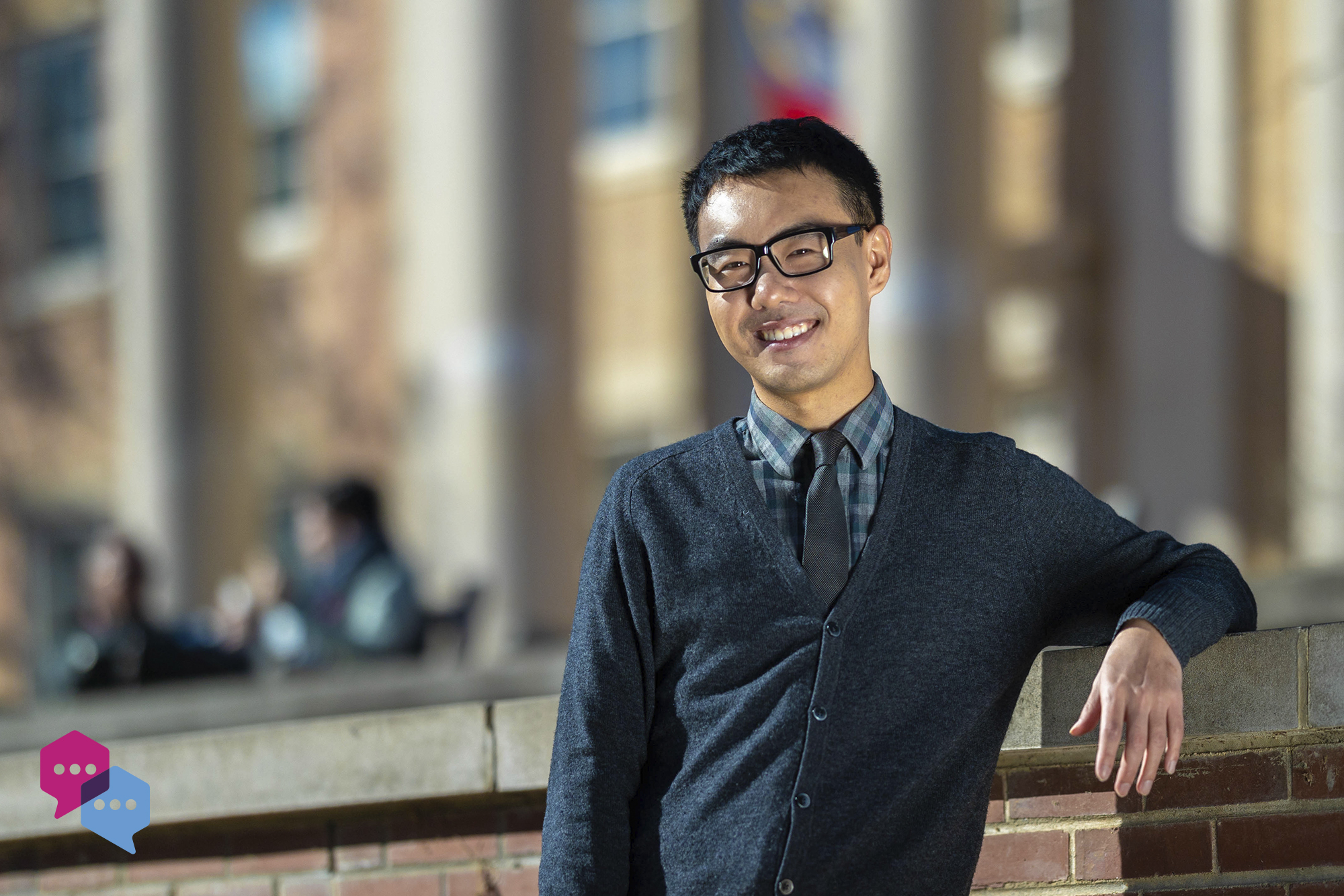 photo by Andrew Russell
May 26th, 2022
Q: When you were a child, what was your response to this question: "What do you want to be when you grow up?"
A: A comedian! When I was a little kid, I very much enjoyed making my parents and relatives laugh, whether by performing silly dance routines or reciting jokes I heard on TV. As I became older and my self-understanding improved, I came to the bitter realization that I lacked both the originality and acuity to succeed as a stand-up comedian. So, with some measure of disappointment, I opted for Plan B instead, which was to pursue a PhD in philosophy. But no need to feel bad for me. I love philosophy very, very much — and it should give all of us solace that people are spared from my bad jokes.
Q: Share the pivotal moment in your life that helped you choose your field of study.
A: In my first semester of college, I needed a course to fill my schedule and chanced upon this introductory class in philosophy. I did not have much independent interest in the course material at that time, but it fit with my timetable perfectly so I decided to enroll. And that course changed my life. I had a phenomenal instructor, whose passion and enthusiasm for the course material piqued my interest. So, I started to do the readings more carefully, paid closer attention in class, and thought through the issues in my free time. It was like discovering a whole new world. What is knowledge? How do we know anything? What exists? What makes some things morally right and other things morally wrong? These questions started to swirl around in my head. By the end of that course, I had a keen sense that I wanted to spend the rest of my life thinking about these deep questions.
Q: Tell us about a time you encountered a tricky problem. How did you handle it and what did you learn from it?
A: Halfway through the Fall 2021 semester, I noticed a drop in the attendance of the course I was teaching. I also noticed a decline in my students' preparedness and general spirit. Who can blame them? They were probably overwhelmed by all the midterms and assignments due at once. To make matters worse, one section of the course took place at 8 a.m. I tried various tactics to boost attendance and participation, ranging from more group-based discussions to tinkering with the readings. But here is the key thing I learned: Nothing boosts attendance and participation more than bringing snacks to class and giving students extra credit for showing up and staying engaged.
Q: Describe your research in 5 words.
A: Exploration of the moral universe.
Q: What are your passions outside of research?
A: I have many "nerdy" interests. I like to keep up with current affairs, read about the Supreme Court, watch "Prime Minister's Questions," and learn about Chinese history. But what fascinates me the most are people. I think every person has walked a unique path in life, paved by their distinctive background and experience. One of my favorite things to do is to strike up a conversation with a total stranger. People never fail to amaze me!