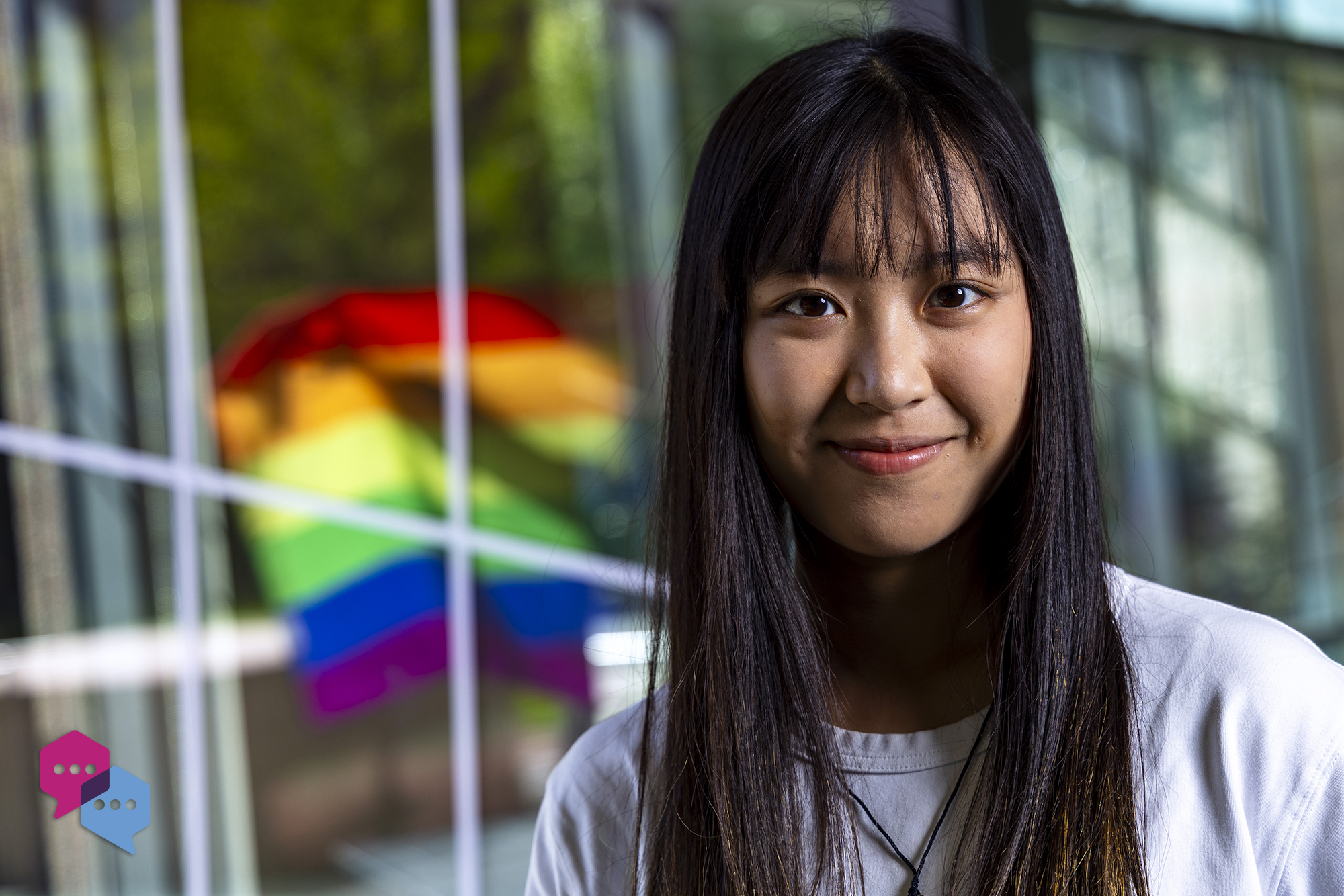 photo by Megan Mendenhall
November 15th, 2023
Yinuo "Noreen" Xu is a senior majoring in psychology and neuroscience and minoring in education within the UNC College of Arts and Sciences. She develops and disseminates mental health prevention and intervention programs for historically underrepresented youth, especially LGBTQ+ adolescents.
Q: How did you discover your specific field of study?
A: It was through my volunteering experiences — supporting adolescents in rural areas — that I became aware of the significance of addressing mental health disparities. This exposure also sparked my interest in studying the psychological well-being of individuals in this age group.
Q: Academics are problem-solvers. Describe a research challenge you've faced and how you overcame it.
A: The discrepancy between my hypotheses and the initial results. For instance, in a specific study, I hypothesized a certain variable to be a key risk/protective factor for mental health issues. But the preliminary data analysis yielded unexpected results. Initially, I felt disheartened, deeming the research unsuccessful.
My advisor encouraged me to view this as an opportunity rather than a setback. Together, we took a step back, reinterpreted the results, and analyzed the data in different ways. Although the results did not align with our hypotheses, it might be an important finding to prompt future research to focus on other factors. Alternatively, the variable could have different effects on mental health in age groups other than the one we studied. I learned about and applied new data analysis methods, such as controlling for other variables in the model. It turns out that the initial setback led to an even more comprehensive and deeper understanding of the studied variables.
Q: Describe your research in five words.
A: Nurturing resilience in diverse youth.
Q: Who or what inspires you? Why?
A: Exceptional researchers and mentors in my life. Their strong work ethic and unwavering dedication to research fuel my determination.
My partner also plays a crucial role in motivating me. Whenever I encounter academic or personal challenges, he engages me in thoughtful discussions that delve into the deeper significance of my life and pursuits and empowers me to keep pushing forward.
Q: If you could pursue any other career, what would it be and why?
A: Something with animals. I've always been a huge animal lover, and that feeling just got stronger after I adopted my three cats. The beautiful moments I share with them make me wish that every stray cat and dog could have a warm and loving home.