UNC institute of Marine Sciences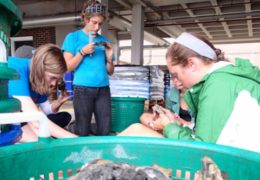 Photo by Michael Piehler
Undergraduate researchers study whether harvesting oysters helps or hurts coastal ecosystems.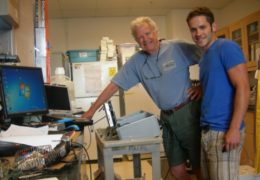 Photo courtesy of the UNC Institute of Marine Sciences
Marine science researchers at UNC have found that estuaries generate natural defenses against the effects of global warming—until a hurricane hits.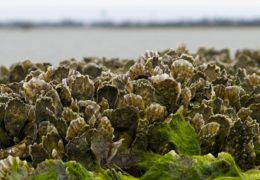 Where N.C. rivers meet the sea, oysters can protect the land, fish, and human habitat.