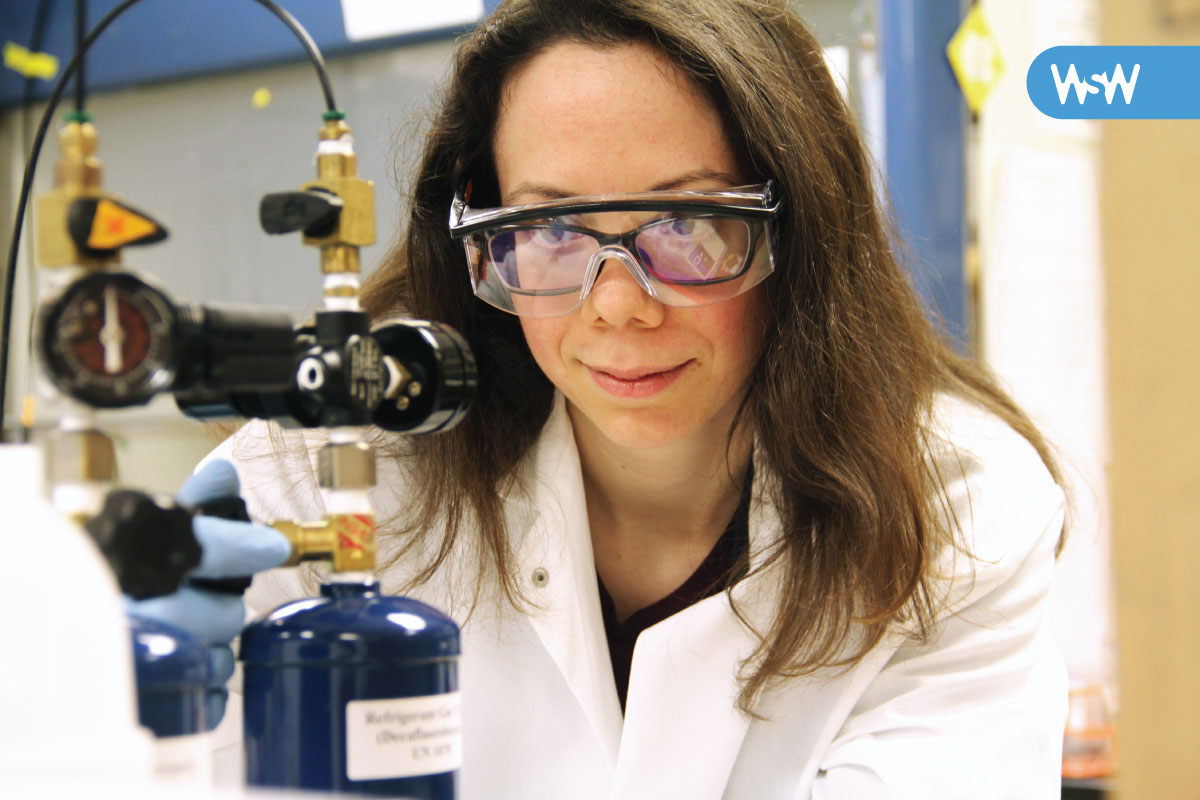 photo by Alyssa LaFaro
May 30th, 2018
When you were a child, what was your response to this question: "What do you want to be when you grow up?"
Detective — I really enjoyed detective novels as a child. At school, I was very interested in science subjects. This quickly turned into an interest for scientific research. I liked the process of using clues to formulate and test hypotheses in answering a question. The area of study would change regularly as I seemed to be interested in many subjects and could not choose!
Research in 5 words:

"Controlling bubbles in the body."
Share the pivotal moment in your life that helped you choose your field of study.
I studied physics as an undergrad, then went on to complete a master's degree in theoretical physics. Then I took a course in medical imaging and was fascinated by how mathematical and physical principles could be applied to the medical field. During that time, I was also completing my scuba diving Divemaster course. I was mesmerized by the theory of how bubbles form and grow in the body as a result of pressure change.
Tell us about a time you encountered a tricky problem. How did you handle it and what did you learn from it?
The majority of solid cancers, or tumor masses, become hypoxic as they grow — meaning they develop regions of low oxygenation due to their rate of growth. This makes treating these cancers more difficult. In our lab, we were interested in whether oxygen microbubbles could be used to reoxygenate tumors to improve the outcome of radiation therapy. It took a long time to understand how we could measure changes in tumor oxygenation directly in real-time. At the beginning it appeared as if every measurement was different, even when we were doing the same manipulation! In the months it took to figure this out, our lab reached out to numerous other scientists — collaborations that were instrumental in providing the right tools to get to the answer. This experience has reinforced my belief that science is a collaborative effort and building strong relationships with other disciplines is key to make progress.
What are your passions outside of science?

Scuba diving. I started diving with my family as a kid and have really enjoyed exploring different ecosystems. I also combine this activity with my other passion — traveling. My husband and I both love discovering new places, learning new languages, and experiencing other cultures. These passions connect me to my family and make me a more rounded person. It also allows me to keep in mind that there is a societal, human, and geopolitical context to science, and that common experiences help with communicating science to different audiences.